If you are staying in a rural area in Italy around the beginning of September, it isn't unusual to wake up to the sound of baying dogs and church bells on a Sunday, as this is hunting day – and the beginning of hunting season. A season which is long, stretching all the way until the February, hunting big and small, birds and boar. Italian hunters don't have a great safety record either, with many accidents happening in full on hunting areas. So, if you see a sign that says 'Zona di refugio. Divieto di caccia' take it seriously. There are hunters around, and given that in Italy there are over 700,000 hunters in Italy, it's not a dying sport. If you'll excuse the pun.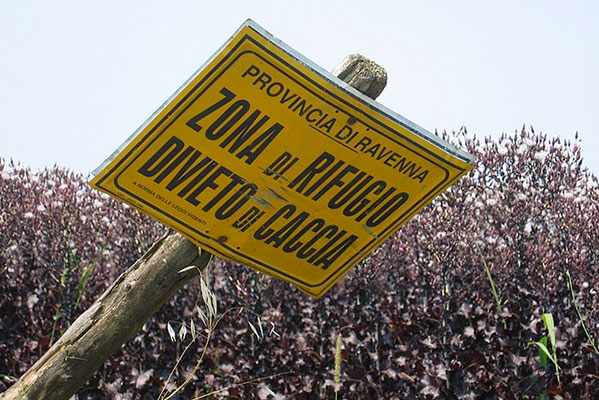 A more controversial area in hunting is regarding the wolf populations. The Italians hunted wolves to extinction back in the 1970s, but the depopulation of rural areas has seen the numbers of wolves increase to around 1000 again. Hunting them is illegal, but it does happen, due to human conflict when farmers' livestock is killed. This is particularly an issue in Tuscany, where farmers kill wolves illegally and then dump the carcasses in town halls in protest.
There are similar issues with bears in the Dolomites. Following near extinction, a group of 10 bears was imported from neighbouring Slovenia in the late 1990s. There are now thought to be as many as fifty bears in the region and although they are protected from being hunted, there is a lot of unhappiness among farmers and small rural communities about their growing presence.
What can you do?
Don't hunt, and definitely don't tell a hunter if you see a brown bear. Apart from that, your best bet is to support any tourist initiatives that centre on either seeing wild animals in their natural environments, or keeping them happy there. Such as WWF, or if you speak Italian, the
anti-hunting league in Italy
, the LAC, is pretty active.