Where to go on a multi activity holiday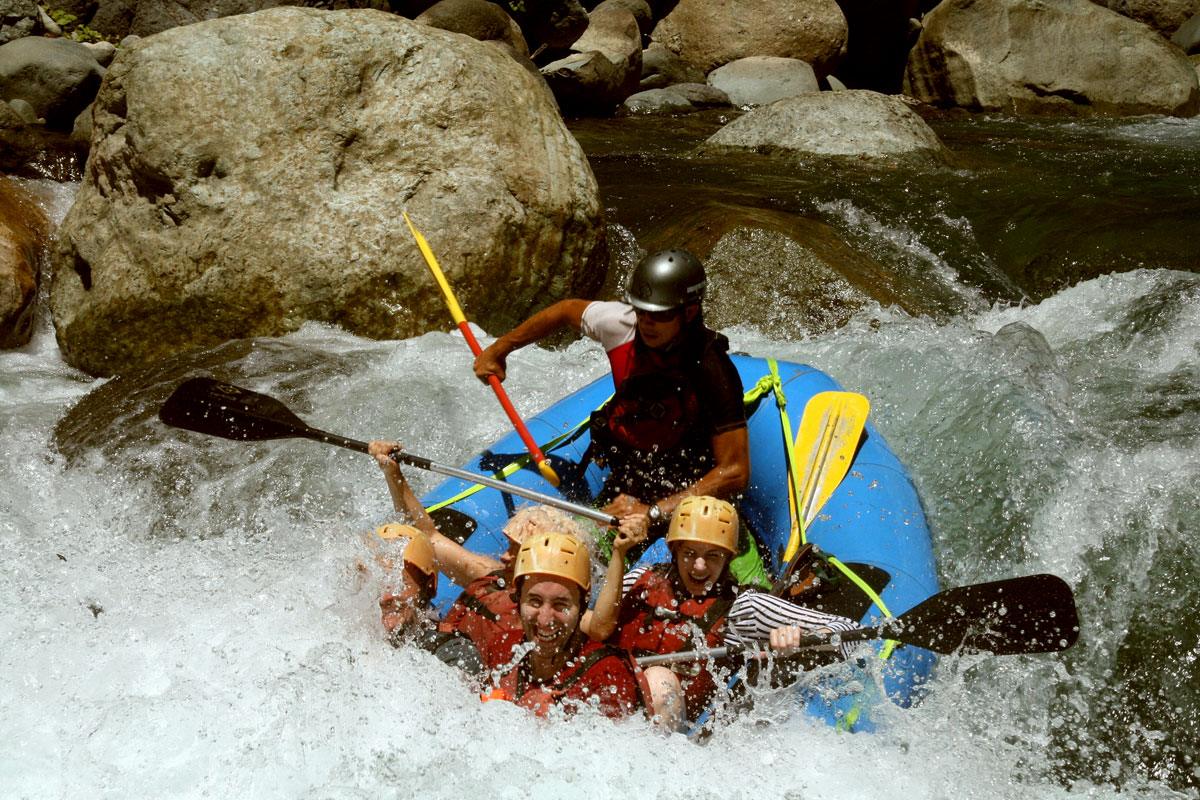 When it comes multi activity holidays you can get your active kicks almost anywhere - from Wales to the Galapagos Islands.

You could be white water rafting and rainforest trekking in Costa Rica; kayaking, canyoning and rock scrambling in Turkey, or exploring the canyons and caves of Madagascar; one thing is for sure, no matter where you head to, you'll never get bored on a multi activity break. Your itinerary should always include a bit of space to soak up the scenery and get chatting to local people, for a touch of cultural insight in an action-packed itinerary. Do yourself a favour and pick a place and range of activities that you feel best suits your energy levels and the wishes of every member of your group.
1. Canadian Rockies
If you love the great outdoors, the Canadian Rockies have got it covered. Home to one of the world's most spectacular wilderness landscapes, they're also bursting with multi sport opportunities, from mountain biking to hiking to zip lining. And if you're lucky, you might also get to glimpse the wildlife that inhabits some of Canada's national parks, including moose, wolves and bears.
2. Costa Rica
Yes, Costa Rica is famous for its wildlife watching and its progressive environmental policies, but it's also a bit of a hot spot for
multi activity holidays
, with everything from hiking and zip lining to rafting and horseback riding on offer. The scenery is pretty special too, from the bristling cloud forests of the San Gerardo de Dota Valley to the beaches and swamps of Corcovado National Park.
3. Croatia
Croatia has
water sports
nailed and not just on the coast. Krka River National Park holds plenty for multi activity holiday makers with the Zrmanja and Krupa Rivers showcasing wild swimming and white water kayaking. There's a fair bit of land too and heading north to Paklenica National Park will take you to hiking heaven with 200km of trails leading through karst canyons and Croatia's largest mountain range, Velebit.
4. Finland
When it comes to
winter multi activity holidays
, Finland is the cream of the crop, with snowshoeing, cross country skiing, and dog sledding all on the agenda, not to mention the awe-inspiring spectacle of the Northern Lights. Come summer, there are numerous lakes and exciting waterways surrounded by untouched Wild Taiga forests, as well as hundreds of marked trails for hikers and bikers.
5. France
You can't say
multi activity holiday in France
without mentioning the French Alps and although the Dordogne, Pyrenees and Ardèche are brimming over with high ropes, canoeing and rock climbing potential, the Alps is always the big hitter. Hiking in the Haute-Savoie, zip-wiring at 140mph, scaling frozen waterfalls, snowshoeing in Chamonix; France is right up there when it comes to action packed holidays.
6. Gálapagos
Combine the wildlife and natural attractions of the
Gálapagos
whilst on a multi activity holiday by swimming with sea lions, hiking over lava with penguins or cycling to see giant tortoises. No matter whether you're kayaking off Manglecito beach with sea turtles, snorkelling around the base of Pinnacle Rock or undertaking crater treks around Sierra Negra, Charles Darwin never had it this good.
7. Greece
Multi activity holidays in Greece make excellent use of the county's brilliant turquoise waters. Not only is there bay to bay sea kayaking, snorkelling, scuba diving and swimming around some of the country's many gorgeous islands, you could also head for the mainland to wear yourself out white water rafting on the impressive Lousios River.
8. Montenegro
The cliff tops of
Montenegro
provide the perfect place to cycle although the closer you get to the water's edge the more inclined you'll be to swap pedals for paddles. Not only do the coves and islands along the coast provide ideal sea kayaking and swimming spots but inland national parks, such as Lake Skadar, offer some superb locations with ancient hillside paths leading to the wonderful waterfalls of Walnut Valley.
9. Slovenia
Sometimes called 'Europe in miniature,' pint-sized
Slovenia
is the perfect place to mix high octane activities with more gentle cultural pursuits. Multi activity holidays here deliver many high points, including Triglav National Park, a fabulous spot for mountain biking; Škocjan Caves, where there are incredible underground canyons; and Vintgar Gorge, where you can hike across rapids, waterfalls and pools.
10. Spain
There's much to be said for
multi activity holidays in Spain
with El Altiplano de Granada promising a whole lot more than lazy days by the pool. The foothills of the Sierra de Castril Mountains boast infinite chances to go kayaking, canyoning and biking with walks along the Guazalamanco River or horse riding across Hinojares. This is a laid back approach to getting outdoors and active in southern Spain.
Our Multi activity Holidays
If you'd like to chat about Multi activity or need help finding a holiday to suit you we're very happy to help.

More about Multi activity