National Parks Responsible tourism
---
TRAVEL RIGHT IN USa NATIONAL PARKS
The American national park system turned 100 in 2016. With this centenary comes a legacy that is complex and not without conflict but, at the same time, in celebrating their birthday, we should think of the parks as the USA's great elders. And just respect them. They have been around for a very long time, they have seen wildlife come and go, people come and go, storms come and go. They have seen it all. And, like all great elders, they are much adored by the generations who have sought solace and wisdom in their presence, and so now it is our role to conserve them for generations to come.
People & Culture
---
parks for all the people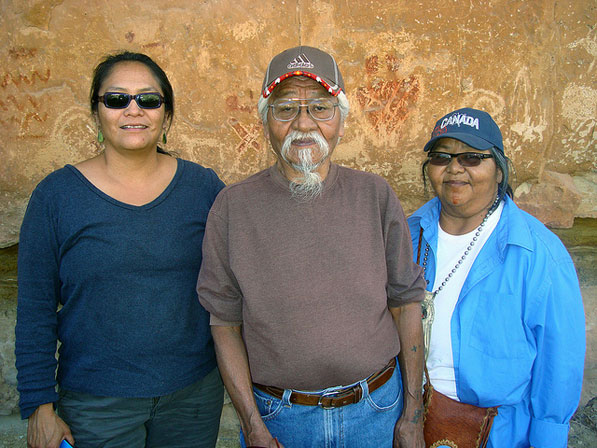 National parks are never without conflict, and especially in the USA where there have been many land issues regarding the land rights of American Indians, Alaska Natives, and Native Hawaiians, for whom many of the national parks are sacred or historic land. It is part of the USA national parks' remit to embrace these cultures, respect them as partners in the stewardship of these landscapes and share their stories and history in all of the parks' programmes. This is successful in many parks, such as Yosemite, Yellowstone, Glacier, the Grand Canyon and Olympic, and at national park owned remembrance sites which commemorate the American Indian wars of the 19th century. But there are always issues cropping up that escape most tourists.
These conflicts often take place on the buffer zones of national parks, as this is where the American Indians have many of their reservations now. For example, the Havasupai tribe and several conservation groups won a battle to stop a mining company exploiting land around the Grand Canyon for uranium. Land that is not only iconic for many, but sacred to the Havasupai. Or, if you go to the Mesa Verde National Park and ask them where the Ute Mountain Tribal Park is, few people will be able to tell you. It does, of course, back onto the national park, and is bursting with similar natural and cultural treasures, with Ute Indian guides to show you around their endlessly scenic off road trails, secret ancient cave dwellings, and dramatic canyons. They are rightly pushing for a tiny percentage of the tourism income but just don't have the backup of the national park marketing machine to help them do so, even though they are considered important neighbours and stakeholders.
On a positive note, the Assiniboine and Sioux Tribes of the Fort Peck Indian Reservation in Montana have recently been given 145 bison from Yellowstone National Park that had been part of a scientific research programme. The plan had been to distribute the bison to zoos and wildlife parks across the country, but this was reversed, and the bison will be able to roam freely on reservation lands now instead. In contrast, Mesa Verde National Park takes issue with the fact that wild horses from the nearby Ute Indian reservation wander onto the park land, and create havoc, such as destroying wiring and, wait for it, ice machines outside tourist cabins. There have been cases of these horses dying in the park due to dehydration, but they don't come under the usual conservation plans because they are considered 'invasive'. Neal Perry, a wildlife biologist at the park, was quoted in the Denver Post in July 2014, saying "We would never intentionally do anything to lead to the death of a horse…but we are not going to support horses because they are not part of the natural ecology of the park."
When the national parks were closed as part of the US government budgetary debacle and ensuing shut down, people were rightly horrified. Because everyone wants to claim a right to the great national parks. That is the message we have been sold but, as we can see from their history, there is no such thing as a free lunch. Or straightforward conservation. Both usually come with complications and conditions.
What you can do

Look into the people behind the place, the legacy behind the landscapes. Read up before you go, and find out if there is some way in which you can contribute to the indigenous cultures of the national park and surrounding areas when you are there. Two superb books to take on your travels are: I Am the Grand Canyon: The Story of the Havasupai People by Steven Hirst, and American Indians and the National Parks by Robert H Keller and Michael F Turek.
"Thousands of tired, nerve-shaken, over-civilized people are beginning to find out that going to the mountains is going home; that wildness is a necessity."

- John Muir, one of the founders of the national park system in 1898
Wildlife & environment
---
conservation at a cost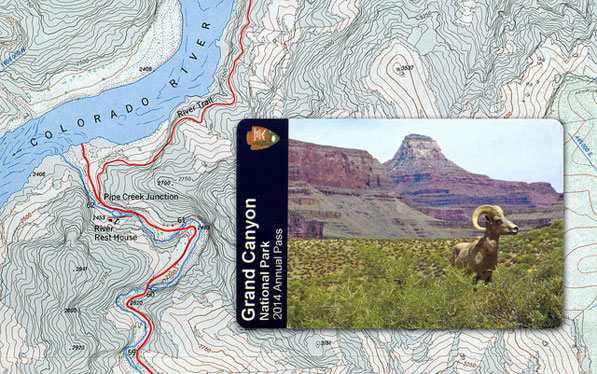 Prices are going up at the national parks and controversy will reign. For the first time since 1997, the parks are going to be given an opportunity to up their fees, and choose the amount they increase independently. They will seek consultation on this with park users, but it is thought that prices could rise from between 50-150 percent during 2015. Many aspects of the parks do struggle for money, however, with only a certain percentage gained from Park Service base funding. In Yellowstone, for example, over half the funding comes from entrance and camping fees, fishing permits, donations and so on. The rest is from government funding. So, as long as the funds raised are reinvested in sustainable projects, it makes commercial sense to up the prices. Although this does lead on to a much bigger debate about public versus private funding for conservation, of course. One thing is sure – with a massive backlog of maintenance projects, from crumbling buildings to wretched roads, the politics of distributing this additional income will also be fierce and burdened with bureaucratic baggage, no doubt. The good news, however, is that, according to proposals, the cost of the annual pass will remain at $80, $10 for the lifetime senior pass and free for the annual military passes and disability access passes.
For more information, see
Time Magazine
"When you think of how inflation has treated park entrance fees — that $10 fee charged in 1915 equates to $230.74 in 2014 dollars — entrance to the parks under the existing pricing structure might literally be described as a steal."

-
Kurt Repanshek,
National Parks Traveler blog
Responsible tourism tips
---
TRAVEL BETTER IN USA NATIONAL PARKS
Come prepared. These are wild areas, and some parts of the national parks are designated official wilderness areas. There is no food and no water, and so you need to bring everything you need. There are refilling stations, and the National Parks Service provides details of these on their website. Check out these details at the Grand Canyon, for example.
Common sense prevails on the trails. The Leave No Trace principles are the best guidance, but the basic rule is 'take everything away with you'. Cherry stones don't belong in the Grand Canyon, and banana skins definitely aren't indigenous to the Rocky Mountains. And cigarette butts or chewing gum don't belong anywhere.
Leave no trace also means leaving nature as you find it, so don't pick wildflowers please. A hard one to teach children, but just part of the big picture of protecting the few wild places we have left in the world.
Making fires in a national park is a sensitive topic. On official campsites fires are permitted but only in designated grills or fire areas. If you are camping in the back country, you should only make fires in a sheltered area, away from wood and dry grass and where there is water or sand nearby. And always create a surround with stones to prevent it spreading. Each park has different rules about fires, so check the National Parks Service website for details.
Never feed the wild animals, including birds. It is shocking how many people still do though.
Always read the signs in the national parks. They are not just there to protect the wildlife and ecosystems, but also to protect you. If you are entering bear country, keep all your food well contained at all times. If you are asked not to leave the trail, then don't. It might be because of some fragile plant that has taken hundreds of years to grow just a few centimetres, but it might be because there is unstable ground which could result in serious injury.
Disposable plastic water bottles are a no no in the national parks. Get with the programme, and get refilling.
If you want to go backpacking to the remote spots, you will need a backcountry permit and abide by some safety rules. Firstly, always register your route and planned length of stay with the rangers. Also tell your friends and family. Always camp on high, level ground away from water. Which is against many campers' instincts, but flash floods are common in many national parks.
Congestion is an issue at some parks, with overcrowding on trails and traffic jams on roads turning the parks into car parks. Zion National Park has taken the right step and stopped the use of private cars between March and November within the park, allowing shuttle buses only. But with added visitor numbers come many issues other than traffic. Trees are cut down to enhance views for larger numbers of visitors. Increased services such as sewage pipes, road building and electricity cables interfere with the environment. Some parks are taking small measures, such as Yosemite restricting the numbers going to the top of its Half Dome to 300 per day.
With congestion comes wildlife and human conflict too. Bears being a big one, and indeed, some parks now have bear traps to stop them encroaching on camp grounds in search of food. They are trapped and then relocated as they are considered a 'nuisance'. Even though campers are reminded all the time to conceal food and are given bear proof containers to do so.
Wolves have also long been considered an issue when it comes to wildlife/human conflict. For years they were hunted out of Yellowstone, however, since their reintroduction in 1996 they can be seen with amazing and unique regularity and are proving an excellent resource for wildlife watching holidays.
Canyoneering is a growing sport in many of the national parks, such as Zion, but beware that this is inherently dangerous, and must only be taken on with experts. It involves abseiling down narrow cracks and canyons, although some people do it without ropes (think of the film 127 Hours and you might think again), the only way out being the bottom of the canyon. The main cause of trouble is unexpected torrents of water from flash floods. When these happen, rescue opportunities are pretty slim.
Although you will feel protected by the National Parks Service, with rangers omnipresent and trails well marked, crime does happen in the parks, with robberies and assaults not unheard of, just as they are everywhere in the world. So, although you are out enjoying the protected landscapes, you do still need to use common sense to protect yourself.