What are hotels in Oman like?
Oman is very new to tourism, with the current Sultan Qaboos bin Said having pulled the country out of the poverty that it endured until the 1970s, driven mainly by tribal warfare and a lack of food. He did this by putting it on the map of classy, high end tourism. Oman went from a position of isolation to one of, some might say, immoderation. There is now an opera house, an international arts festival and a highly regarded symphony orchestra, thanks to the fact that the Sultan is also passionate about culture. He restored forts, souks and mosques and he also built a lot of big, brassy hotels.
From banger to beemer
Herein lies the problem for Omanís tourism. It has gone from old banger to beemer overnight and has overlooked one important step: providing authentic, warm places to stay where visitors can see, touch, smell and taste Omani culture at every turn. It is important to point out that there are many wonderful places to stay in Oman, and yet our tour operators still struggle to find ones that tick all our responsible tourism boxes. Oman is very different to countries where tourism has grown organically; where bed and breakfast style accommodations evolve, ecolodges emerge and guesthouses or glamping sites grow. In these countries, the Ďbabyí has time to grow, develop its own personality and communicate with people in a way that is totally unique to them. In contrast, Omanís tourism went from infant to impressively grown up in a heartbeat, and local communities were rarely involved in the development process.
Real Omani experiences
Plenty of people donít go to Oman for the accommodation. They are drawn to the glittering capital of Muscat, the Indian Ocean coastline, hiking through wadis and wilderness, or visiting its incredible forts. Although we donít get complaints about the quality or service in the hotels, the words Ďsoullessí or Ďinauthenticí do come up from time to time. As tourism grows, and it is most certainly growing, the local community will hopefully be more involved when it comes to the types of accommodation on offer. But we believe that change will be slow in this respect.
Justin Francis, co-founder and CEO of Responsible Travel:
"In contrast to the accommodation issue, the travel experience in Oman feels very local and real. The Omanis take more pride in their culture and heritage than, for example, Dubai and Abu Dhabi, mostly thanks to the Sultan. In a few places it's possible to visit, stay overnight and buy crafts from the Bedouin in the desert."
Our top trip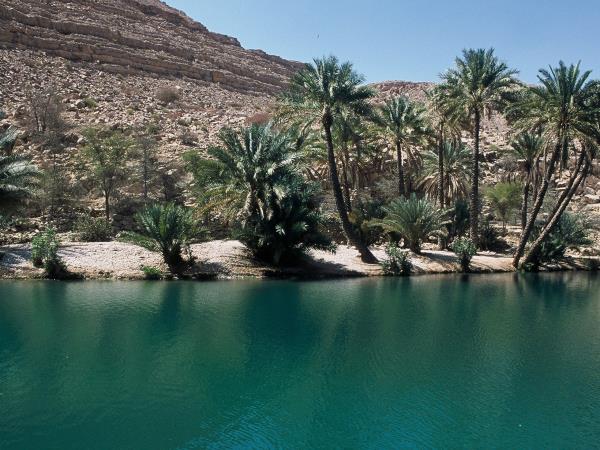 Ancient spice trails, Wahiba Sands, superb coastal scenery
From
£2395
8 days
ex flights
Small group travel:
2024: 8 Jan, 5 Feb, 11 Mar, 7 Oct, 4 Nov
2025: 3 Feb, 3 Nov
If you'd like to chat about Oman or need help finding a holiday to suit you we're very happy to help.

Exceptions to the rule
There are exceptions of course but they are still few and far between. Misfah Old House, for example, located in the village of Misfat Al Abriyeen, in the Al Hajar Mountains is the real deal. It is located in an ancient village, serving Omani cuisine which is cooked by local families, and offering guides from the local community to take you into the mountains. It is basic but all the more beautiful for it, if real life is what you are seeking.
A cultural impasse?
It is interesting to debate the cultural aspects regarding a lack of low key accommodation in Oman. First of all, many Omanis have a reasonable income, lead privileged lifestyles and donít have a need to profit from the growing tourism trends. Secondly, some may see the tourism industry as the domain of the Sultan and, out of a deep and innate respect for him, donít feel it is their place to tread on his toes.

Last but not least, Oman is marketed as being a very liberal country, compared with some of its neighbours. And it certainly does have a very cosmopolitan vibe, especially in Muscat. However, in Omanís interior, in particular, people do have very strict codes of conduct out of respect for their Muslim faith. There is a very strong emphasis on family which, on one hand, makes it a great country to visit as a family. But, on the other, the idea of opening up a family run guesthouse risks interfering with this, especially as women donít mix with men outside their family in Oman.

For example, an Omani man serving breakfasts to guests isnít going to happen, as domestic tasks are still seen as being the womenís domain. You will find some guesthouses run and staffed by expats, where there are no issues in this regard, such as at Villa Shams, overlooking the coast at Muscat.
Luxurious accommodation in Oman
At the other end of the scale, you will experience internationally influenced luxury in Omanís hotels. With time, the tourism model might be deconstructed slightly as local tourism experts start to look at all the ingredients that make the travel experience a truly Omani one, and also come to grips with the fact that not everyone wants generic, global Ďgorgeousnessí. In the meantime, on a responsible tourism holiday you will be spending lots of time out and about having adventures anyway, meeting real (and beyond welcoming) people and enjoying the joys of Omanís myriad land and seascapes. Coming back to crisp cotton sheets, swimming pools and a cocktail bar in the evenings. There are worse places to sit and wait for change to happen.