Travelling in Oman with kids
---
What does Responsible Travel recommend?
You will want some seriously good music to accompany you when travelling in Oman with kids. Big, Blonde and Beautiful would be good for starters because this sums up what Oman is all about. Big landscapes, blonde sands and just sheer wild beauty everywhere. Then there is Live Forever by Oasis, because Oman's landscapes, whether you are wadi wading or dune driving, make you feel alive. And well, they are called Oasis. And for parents of a certain generation, you have to put a copy of U2's The Joshua Tree on the MP3 for that 'let rip in the wilderness' feeling – in a land where the streets have no name.
Activities for families in Oman
---
What to do with little ones
Turtle watching
Ras-al-Jinz is a fishing village in the Ras AI Hadd Turtle Reserve where endangered green turtles return every year to lay their eggs. Visit July to October to see nature's answer to real beach beauties. Masirah Island, the shores of Dhofar and the Dimaniyat Islands are also chosen turtle spots. Always visit with an expert ranger and remember to not touch and be very quiet. If you are staying in the Barr Al Jissah Shangri-La Resort touch base with the turtle wardens to be alerted to nesting or hatching activity on their beaches.
Dolphins and dhows
One of the best things to do in Oman with kids is to explore the little-known Musandam peninsula by dhow, a traditional Omani fishing boat. Explore these Arabian fjordlands, sleep under the stars at night, snorkel by day and visit traditional fisherman's villages, accessible only by boat. And always keep an eye out for dolphins of course. They are never far. Alternatively, early morning dolphin cruises from Muscat at the right time of year can be extremely rewarding with literally hundreds of dolphins in view.
Water on the brain
It's like a child's dream, jumping into a wadi full of water. Clamber up on boulders, swim through caves and seek out secret waterfalls. Both Wadi Arbayeen and Wadi Shab are lined with Arabian aquatic surprises. Or check out Bimmah sinkhole which, according to legend, was made by a bit of the moon falling off. You'd certainly be a lunatic not to test its beautiful waters.

Hello.
If you'd like to chat about Oman or need help finding a holiday to suit you we're very happy to help.
Rosy & team.
01273 823 700
Travelling in Oman with kids
---
responsibletravel.com asks the experts

Nigel Fisher, Director at our supplier Wild Frontiers Adventure Travel, discusses visiting Oman with kids:
"Be prepared for long drives and, of course, the heat. Also, don't do too much and just focus on the North. Maybe do an eight day circuit with a couple of days on the beach in Muscat at the end."
Liz Pepperell, Managing Director of our supplier Odyssey World has lived in Oman with her children. She shares her advice on travelling in Oman with kids: "It is great travelling in Oman with kids and very underrated from that point of view. But to see Oman properly you want to do it with a driver and four wheel drive, so that you can go to places you wouldn't otherwise find, such as small villages off the beaten track. We have six seater luxury landcruiser vehicles now which is just perfect for families, as an ordinary 4WD is not really big enough, especially with everyone bumping around in the back when you drive through the wadis. And then you can end the day at a wadi pool somewhere if scenery and forts are not so interesting for your children. And if families are very adventurous we can organise wild camping & a camel trek for them in the desert too."
Photo credits: [Photos: Oman Ministry of Tourism]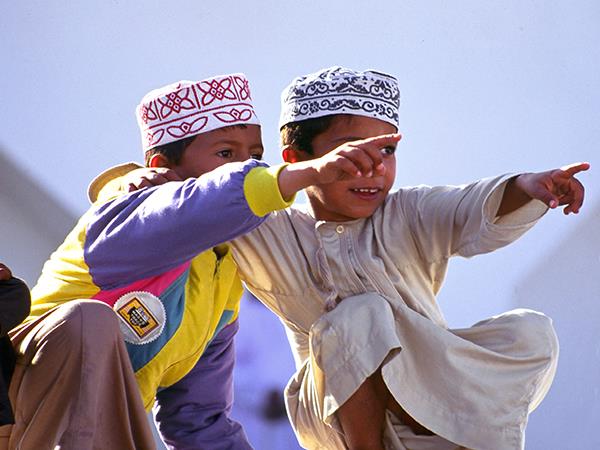 An amazing Oman off road adventure your family wont forget
From
£2795
14 Days
ex flights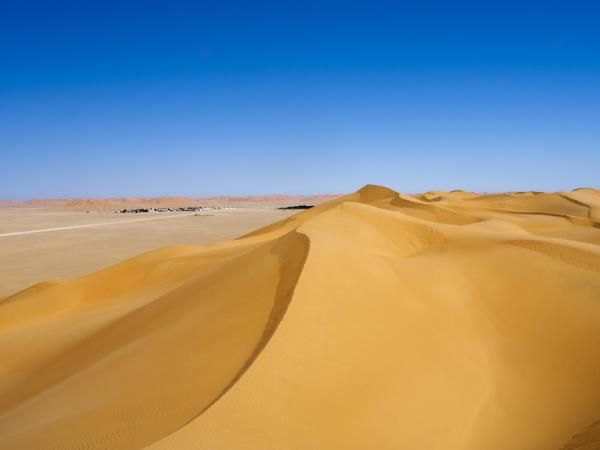 A fabulous family holiday experiencing the best of Oman
From
£1150
11 Days
ex flights