Mughal architecture in India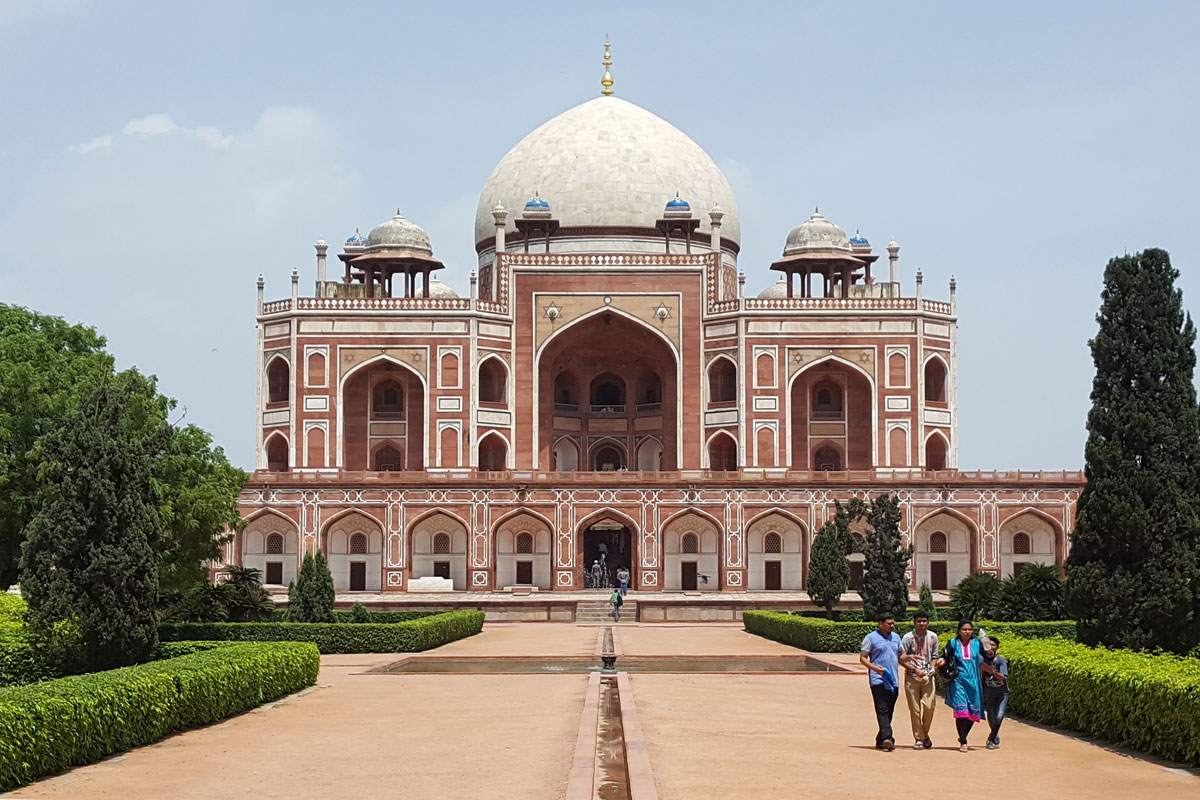 Northern India's cities are awash with architectural achievements although the disparity between palatial grandeur and surrounding city streets can often be quite galling. This is a region where the British Raj made the most of maharajahs and royal rulers, and where the might of the Mughal Empire, under emperors such as Akbar the Great in the 16th century, is still evident today.

Nowhere is this power better exhibited than in the mosques, mansions and monuments to be found across Rajasthan and Uttar Pradesh. Famed for multicoloured fortifications and magnificent marble mausoleums, these neighbouring states hold some of the greatest examples of Mughal architecture anywhere is Asia. Holidays here reveal the similarities and styles synonymous with Islamic art and architecture as well as discovering thrilling tales of incarceration, rivalry and concubines.
TYPICAL FEATURES OF
MUGHAL ARCHITECTURE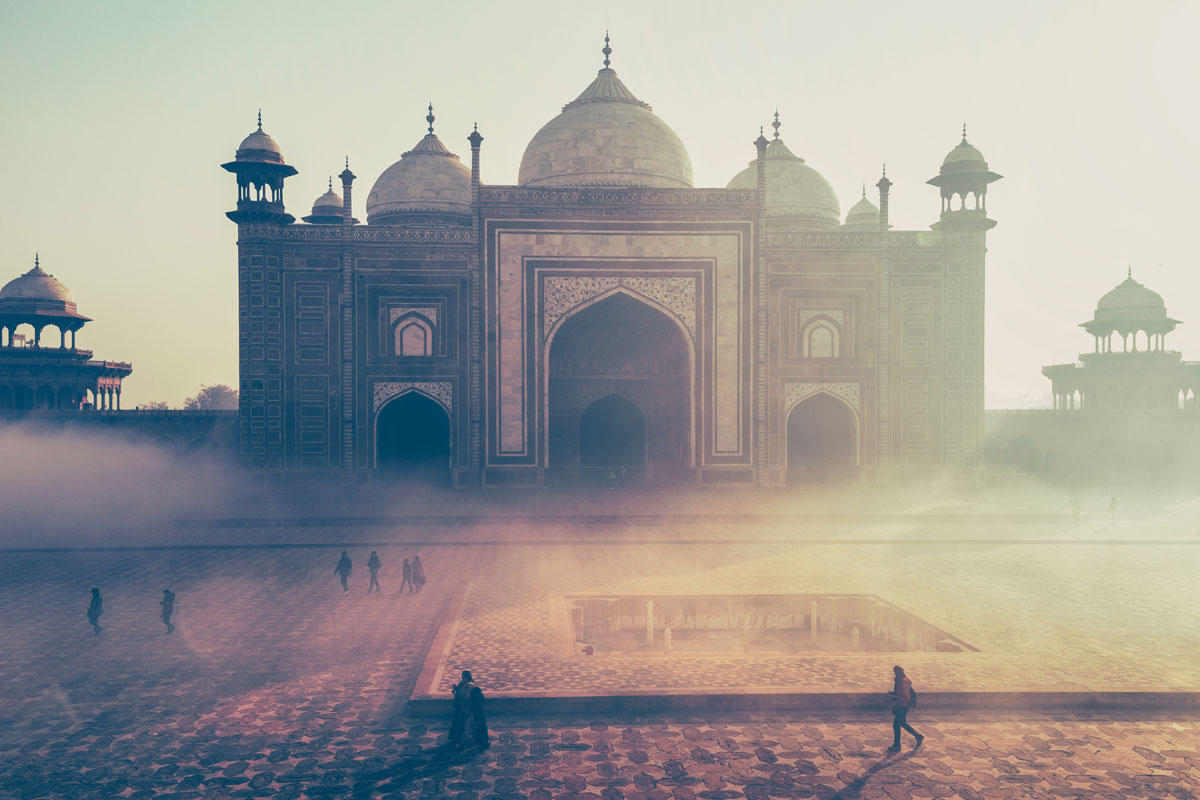 It's the blend of Indian, Islamic and Persian elements that makes Mughal architecture so unique. Typical features include huge, onion-shaped domes crowning commemorative monuments, with smaller domed buildings and minarets standing symmetrically on either side. There are impressive entrances and gateways, within tall turreted walls, and water features and quadrilateral gardens.

White marble, red sandstone and, less commonly, limestone, are typical construction materials as well as semi-precious stones and coloured marble which are inlaid as decorations. Understated lattice work appears throughout as well as verses from the Qu'ran inscribed on interior and exterior walls in Persian and Arabic. Royal palaces are often surrounded by symmetrical gardens featuring walkways and water channels. These stand in contrast to the stark courtyards within the mosques, which can hold enormous congregations.
Our top Rajasthan Holiday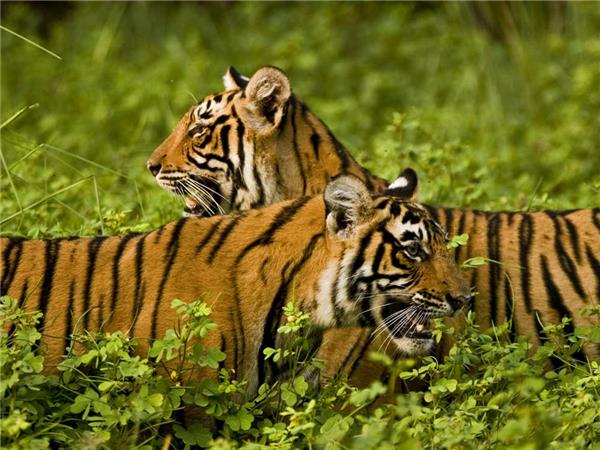 Discover the evocative northern province of Rajasthan
From
£1004

to

£1395
15 days
ex flights
Small group travel:
2022: 13 Dec, 19 Dec, 20 Dec, 24 Dec
2023: 17 Jan, 22 Jan, 24 Jan, 3 Feb, 5 Feb, 14 Feb, 17 Feb, 19 Feb, 23 Feb, 26 Feb, 3 Mar, 4 Mar, 6 Mar, 7 Mar, 9 Mar, 11 Mar, 14 Mar, 17 Mar, 19 Mar, 24 Mar, 7 Apr, 14 Apr, 18 Apr, 24 Apr, 28 Apr, 7 May, 19 May, 4 Jun, 13 Jun, 18 Jun, 22 Jun, 2 Jul, 9 Jul, 13 Jul, 16 Jul, 23 Jul, 4 Aug, 11 Aug, 17 Aug, 22 Aug, 29 Aug, 5 Sep, 12 Sep, 19 Sep, 22 Sep, 28 Sep, 29 Sep, 1 Oct, 3 Oct, 5 Oct ...
If you'd like to chat about Rajasthan or need help finding a holiday to suit you we're very happy to help.

WHERE TO SEE MUGHAL ARCHITECTURE
The Red Fort, Delhi
Built under the instruction of the fifth emperor Shah Jahan and completed in 1648, the Red Fort was once the Mughal Empire's main residence and still features prominently during Independence Day celebrations each 15th August. Once the fortified centrepiece of Shahjahanabad (now Old Delhi), the turrets, gates and ramparts that you'll find today are still highly impressive and well worth a trip on the Metro. Keep an eye out for the fort's excellent museums which exhibit everything from work by Indian artists and Mughal era artefacts, to the truth behind India's original push for independence from the British in 1947.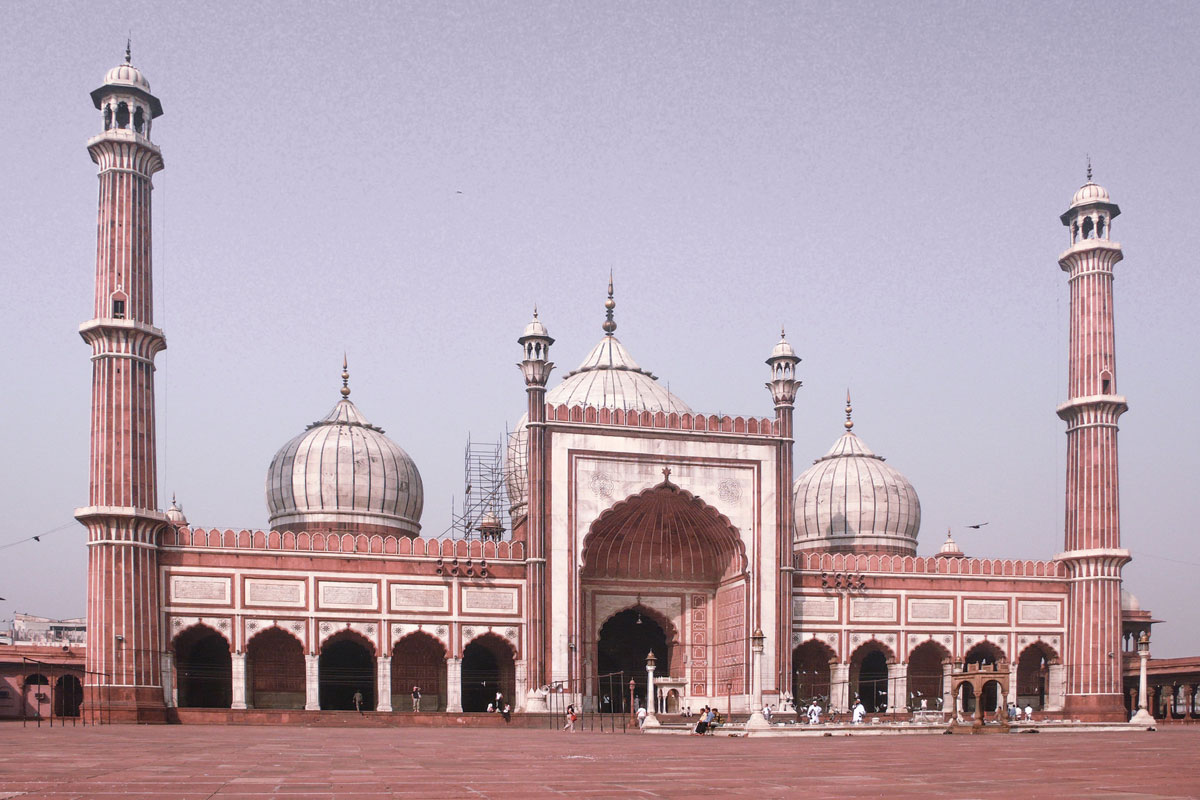 Jama Masjid, Delhi
Another of Shah Jahan's achievements, the Masjid-i Jahan-Numa (completed in 1656) is one of the largest mosques in India and constructed from a rare mix of marble, red sandstone and limestone materials. Built in conjunction with the Red Fort as part of Shahjahanbad, the Jama Masjid ('Friday Mosque') features a huge courtyard that can accommodate up to 25,000 worshippers. The main façade and corresponding minarets make for an impressive entrance. Many people also visit Jama Masjid to see the ancient artefacts thought to have belonged to the prophet Muhammad.
Humayun's Tomb, Delhi
This huge domed mausoleum was built in 1572 to house the body of the second Mughal emperor, Nasir-ud-Din Muḥammad, who died attempting to answer the azaan (call to prayer) whilst laden with books and walking down a stone staircase. Humayun's tomb was commissioned by his wife, Bega Begum, and became the first in a long line of commissioned Mughal monuments culminating in the Taj Mahal some eight decades later. The architectural style was thought to have set the benchmark for Mughal architecture, and the layout for the four-sided garden was designed to resemble Paradise as set out in the Qur'an. Subsequent Mughal emperors were also laid to rest alongside Humayun within the numerous tombs and mosques dotted around the main mausoleum.
Taj Mahal, Agra
Taj Mahal literally translates as 'Crown of Palaces', and the world's second most visited monument, just behind Cambodia's Angkor Wat, still retains the 'wow factor' no matter how many people you share it with. Completed in 1653 in memory of Shah Jahan's wife Mumtaz Mahal, the Taj Mahal's white marble domes, minarets and symmetry have become synonymous with romance and royalty. Mumtaz Mahal's mausoleum provides the centrepiece to the UNESCO-listed site and can get busy; although there are pockets of peace to be found away from the rectangular reflection pool walkways leading to the famous frontage. Covering up is encouraged and you'll need to replace your shoes with disposable slippers if you're looking to set foot on the marble mausoleum's slippery white floor.
Agra Fort
This vast, walled complex was completed in 1573. It is a couple of kilometres from the Taj Mahal and still serves the Indian army. The fort's best preserved examples of Mughal architecture can be found overlooking the Yamuna River and the distant domes of the Taj Mahal, and these glorious views are made all the more significant when you discover that Shah Jahan was imprisoned within Agra Fort by his son, the sixth Mughal emperor, Aurangzeb. Every day the incarcerated ex-emperor would have looked out at his dead wife's white marbled mausoleum from his tower balcony. The end of Shah Jahan's days must have been truly torturous.
Fatehpur Sikri
Featuring the 17th century Jama Masjid (one of the largest mosques in India) as well as the Tomb of Sheikh Salim Chishti (an exquisite example of Mughal architecture), the UNESCO-listed city of Fatehpur Sikri is 40km from Agra. The city was founded in 1571 and was once the capital of the Mughal Empire and where the third emperor, Akbar, exuded his wealth and power. The finest example of the Emperor's commitment to commemorating his achievements is the towering Buland Darwaza – the Gate of Victory. Standing 50m tall, it is the world's highest gateway and one of the Mughal Empire's greatest creations.