Romania wildlife travel guide
Wildlife holidays to Romania have a fondness for the gothic. You might duck into cathedral-like bat caves, hide out in forests inhabited by bears, track wolves across moonlit valleys, or hike the snowy kingdom of the lynx. A network of footpaths and bumpy cart tracks draws you away from cities like Brasov and into the animals' wild world. And there's no doubt about it: you'll need to travel with a Romania wildlife specialist to get the best sightings.

Expert-led wolf tracking trips, bear hide sleepovers, and birding boat trips down the Danube keep you perpetually perched on the edge of your seat.

Wildlife tour operators will line up a guide who knows exactly where the lynx lurk and get you access to the forestry commission's secret bear hides. They'll book you into warming village guesthouses and design an itinerary for you that factors in a trip to Bran Castle or the Danube Delta. They'll also teach you about the challenges that the wildlife and people of Romania face, from deforestation to wolf-farmer conflict.
Keep reading to discover more about wildlife holidays to Romania.
What we rate & what we don't
Romania
Romania
itself. It's a largely under-explored country, so you'll be one of the few seeking out its wildlife. You'll find Saxon villages where people have been living alongside bears for centuries; mountain wilderness where villagers still travel by horse and cart; just-growing cities topped by fairy tale castles.
Eurasian lynx
Eurasian lynx are so elusive that they're practically a myth, but there's a stable population of 1,500-2,000 in Romania. Their ink-dipped ears, leopard-like coat and saucer-sized paws – plus their ability to slip silently through the Carpathians – make them the holy grail of wildlife finds. A great guide will help you search for them.
Winter
Bears might go into hibernation over winter, but wolves and lynx are active all year round. In fact, January to March is one of the best times to track these beasts, as snow coats the Carpathian Mountains and paw prints become more visible. It's also a spectacularly pretty time to be in Romania – just avoid the forest-flattening ski resorts.
Lakes
The lakes of Bogdaproste, Trei Iezare and Cazanele, plus the Danube estuary, are the stomping ground of flocks of birds, both migratory and resident. You might spy Dalmatian pelicans gulping down fish, secretive but flashy golden orioles, punky European hoopoes and red-necked grebes.
The Carpathian Mountains
The Carpathian Mountains crash through Central and Eastern Europe for 1,500km, and Romania monopolises half the range. Wildlife, of course, knows no country borders, so the Carpathians double as a corridor for animals like lynx and wolves that have huge territories. You're not likely to find much public transport here, but many villagers in the Barza Valley are happy to pick up hikers on the back of their horse and cart.
Bear sanctuaries
Once the realm of the medieval practice of dancing bears, Romania is now home to the largest bear sanctuary in Europe. You can pop by
Libearty
to see rescued bears unable to be reintroduced to the wild living their lives out in vast enclosures in the forested foothills of the Carpathians. Or you can go one step further and
volunteer at the bear sanctuary
, helping to prep feed and assist tours.
Transylvania
The Transylvania region only became part of Romania in 1920, and still has the feel of an independent kingdom. Many wildlife holidays base themselves in this chipped-off time capsule of canyons, old-growth forests and ridge top villages in the bull's eye of Romania.
Walking
Most wildlife holidays moonlight as walking holidays. Trek the Piatra Craiului ridge and serene alpine meadows where bears graze or march the snowy Carpathians in search of wolves. You'll need a great local guide to show you the way.
Captive bears
Caged and dancing bears were used to lure customers into restaurants and petrol stations right into the 21st century. Things only changed in 2007, when Romania joined the EU and had to enforce stricter laws. Romanian journalist Cristina Lapis created Libearty Bear Sanctuary to stop the ex-captives being euthanised; most wildlife holidays by reputable tour operators take you there to see the vast enclosures of the 200 bears relearning how to live beyond a body-sized cage.
Guaranteed sightings
Guaranteed sightings don't exist on wildlife holidays. In fact, half the fun is discovering bear footprints bigger than your fist and learning how to trail the wolf pack you can hear across the valley. It's good old-fashioned sleuthing. An expert guide will give you as good a chance of seeing wild animals as possible without interfering with their need to feed, breed and raise their brood.
Idealising poverty
The horse-drawn carts and mud track villages might be charming, but they're also a product of decades of austerity that took Romania out at the knees during Communist rule. The economy and people are still in recovery. Instead of getting a bucolic, picture-postcard version of rural life in Romania, travel with a tour operator that understands both the beauty and burdens of these developing rural economies. You'll also start to understand why there's a lack of tolerance for the livestock-swiping carnivores of Romania, and how your holiday could help change that view.
Our top trip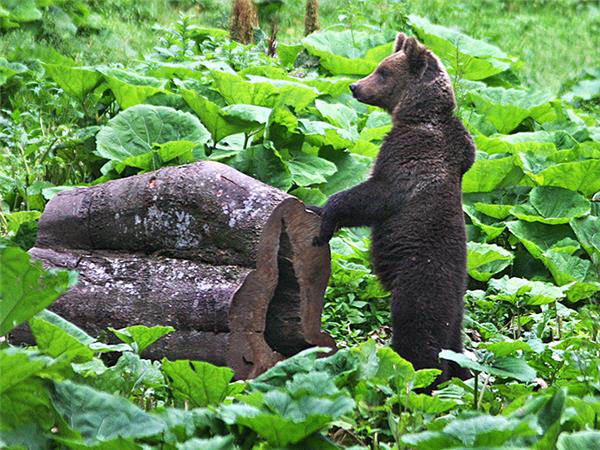 Wolves, bears and sightseeing
From
£1649

to

£1849
8 days
inc UK flights
Small group travel:
2024: 27 Apr, 11 May, 1 Jun, 15 Jun, 6 Jul, 20 Jul, 17 Aug, 21 Sep, 5 Oct
2025: 26 Apr, 10 May, 31 May, 14 Jun, 5 Jul, 19 Jul, 16 Aug, 6 Sep, 20 Sep, 27 Sep, 4 Oct
If you'd like to chat about Romania wildlife or need help finding a holiday to suit you we're very happy to help.

More Romania wildlife articles