Parts of rural Romania feel as though they've been preserved in amber for centuries. The Carpathian Mountains and Transylvania region particularly are draped in tradition, with ways of life sustained by sensitive cultural holidays that see you staying in small, family-run guesthouses that spoil you with homemade, locally sourced food. Walking the forests and peaks of the Carpathians is an adventure at any time of year, but especially in winter, with the trees thick with snow. Our most popular Romania holidays focus on bears – you can volunteer your time and efforts at one of Europe's most respected conservation projects.
Our top Romania holidays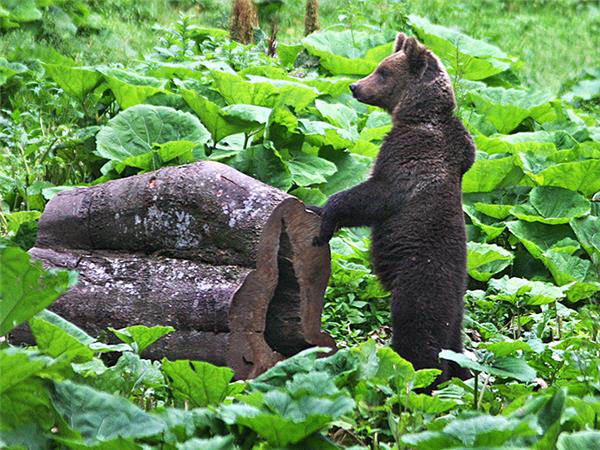 8 days
inc UK flights
Wolves, bears and sightseeing
Small group
2024: 27 Apr, 11 May, 1 Jun, 15 Jun, 6 Jul, 20 Jul, 17 Aug, 21 Sep, 5 Oct, 2025: 26 Apr, 10 May, 31 May, 14 Jun, 5 Jul, 19 Jul, 16 Aug, 6 Sep, 20 Sep, 27 Sep, 4 Oct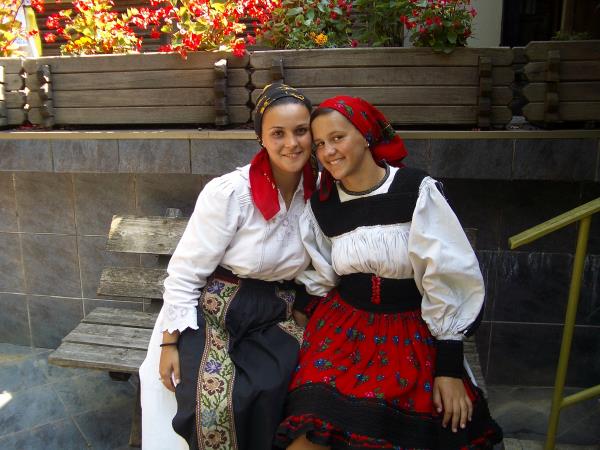 12 days
ex flights
Small group tour to rediscover enchanting rural Romania
Small group
2024: 6 Sep, 2025: 4 Sep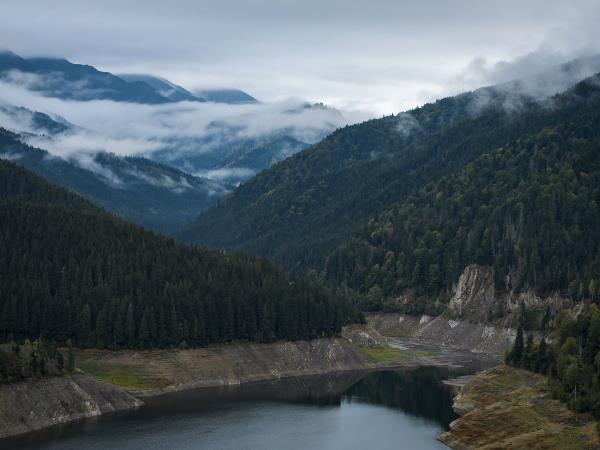 4 days
ex flights
-Explore some of the wildest forests of Europe.
About our Romania holidays
Culture in Romania
Those interested in Romanian culture will find plenty to savour among its beautifully preserved, living medieval towns and villages, particularly in the Maramures region, where they sometimes feel almost frozen in time. In the countryside many people still profess a belief in witchcraft and ancient folk tales abound. The UNESCO-listed painted churches of Maramures are a major cultural attraction, and you will find traditional handicrafts everywhere, from hand-woven shawls to homemade (and very potent) tuica. You can even stay with a genuine count for an introduction to Romania's culture and history.
Transylvania
The
Transylvania
region will forever be linked with Dracula, but once you've got the obligatory wander around Bran Castle out of the way, there's much more to
holidays in Transylvania
than just Bram Stoker's classic novel. You can drive between pretty Saxon villages, watching out for horse-drawn carts laden with hay. There are magnificent medieval towns to explore such as Brasov and Sibiu, and abundant hiking in the Carpathians. And there are guided woodland treks with naturalist guides that show you how to track wild bears, as well as throwing in the chance to see them up close in a sanctuary.
Carpathian Mountains
The
Carpathian Mountains
are one of Europe's most significant mountain chains, yet relatively under-explored. Where they pass through Romania, surrounding Transylvania, they form pristine walking terrain. You can hike from hay meadows to isolated mountain hermitages, gazing out over sunny pastures near Brasov. The Zarnesti Gorge in Piatra Craiului National Park offers a dramatic contrast, while other
Carpathian Mountains holidays
might take you deep into the forests where expert guides track wolves and bears. Horse riding and mountain biking are also good ways to explore, and if you visit in winter, a highlight could be a sleigh ride in the snow.
Family holidays in Romania
Romania can seem like a fairy tale come to life: dark forests full of mysterious predators; picturesque villages; ancient and ruined castles surrounded by myth. We don't want to dwell on the Dracula stories, but kids will undeniably be drawn into the ghoulish legends around Transylvania, while also loving the chance to pitch in with tasks such as milking cows or stacking hay alongside a friendly farmer.
Family holidays in Romania
can also feature the Black Sea coast or hiking in the mountains between spring and autumn, while winter is all about tracking wild animals in the snow.
Wildlife holidays in Romania
Forget the vampire bat nonsense – the wildlife in Romania is in the mountains and forests, not the castles. Predators prowl these primeval landscapes, including lynx, owls and wolves. If you want to see bears, your best chance is by
volunteering at a bear sanctuary
in the Carpathian Mountains set up to protect and rehabilitate animals that have escaped cruelty in zoos, circuses and cages. If birds are more your thing, the vast Danube Delta is a twitcher's delight, and yes, there are bats, with lots of colonies in mountain caves – but they're after bugs, not your blooood.
Types of tours & holidays in Romania
Walking holidays in Romania
immerse you in pristine, serene landscapes: the forested slopes and karst valleys of the Carpathian Mountains; Apuseni National Park; or iconic routes such as the Enchanted Way. You can also mix your trekking with snowshoeing in the winter.
Wildlife
is a big attraction in Romania, whether that's the myriad birdlife in the Danube Delta or the shy predators stalking the forested Carpathians. And in
winter
, the snowfall makes this scenery even more fairy tale-like. Crackling fires and plum brandy warm you up after chilly days exploring by skis, snowshoes or sleighs.
If you'd like to chat about Romania or need help finding a holiday to suit you we're very happy to help.