Our Transylvania holidays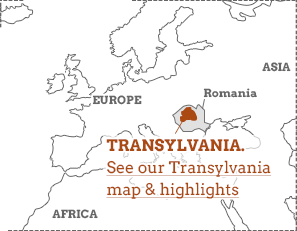 Abandon thoughts of bloodthirsty bats – our Transylvania holidays focus on conservation and culture in the Carpathians. Genuine culture, too, in peaceful rural communities where life largely goes on as it has for centuries, and which would be overwhelmed by mass tourism. Instead, our partners introduce you to traditional ways of life in Transylvania via self drive holidays, cycling, walking, horse riding and even winter snowshoeing. Hosts in guesthouses may be as up on English as you are on Romanian, but the warmth of your mutual welcome will be unmistakeable. As for conservation, our bear watching and volunteering holidays in Transylvania directly support Europe's largest sanctuary, home to over 100 bears saved from captivity.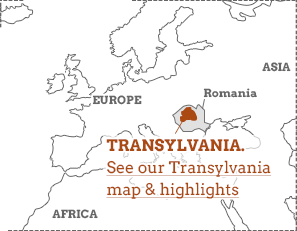 Our top Transylvania holidays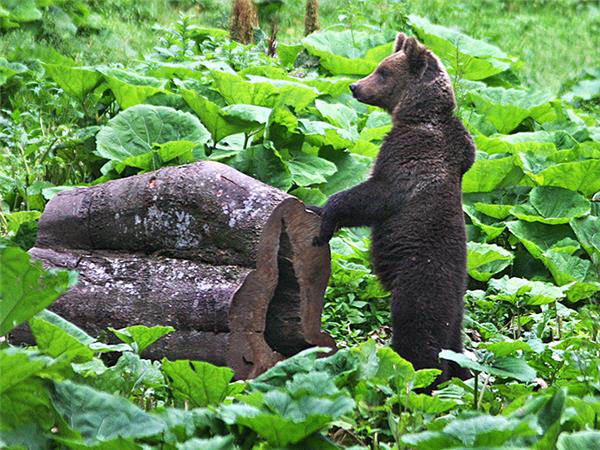 8 days
inc UK flights
Wolves, bears and sightseeing
Small group
2022: 14 May, 4 Jun, 11 Jun, 2 Jul, 16 Jul, 6 Aug, 13 Aug, 20 Aug, 10 Sep, 17 Sep, 1 Oct, 8 Oct, 2023: 29 Apr, 13 May, 3 Jun, 10 Jun, 1 Jul, 15 Jul, 5 Aug, 12 Aug, 19 Aug, 9 Sep, 16 Sep, 30 Sep, 7 Oct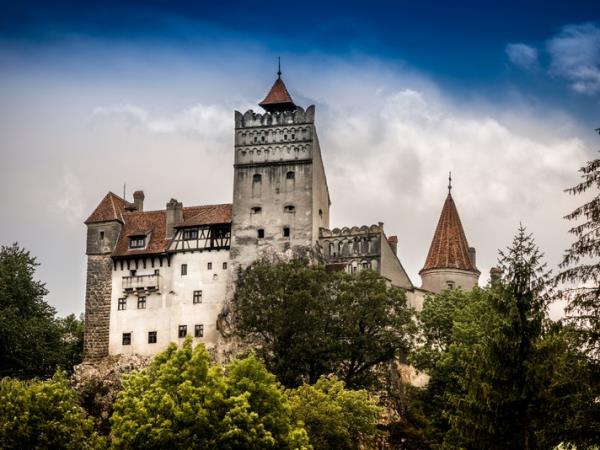 7 days
ex flights
Follow the steps of Harker in search of count Dracula
Small group
2022: 7 May, 14 May, 21 May, 28 May, 4 Jun, 11 Jun, 18 Jun, 25 Jun, 2 Jul, 9 Jul, 16 Jul, 23 Jul, 30 Jul, 6 Aug, 13 Aug, 20 Aug, 27 Aug, 3 Sep, 10 Sep, 17 Sep, 24 Sep, 1 Oct, 8 Oct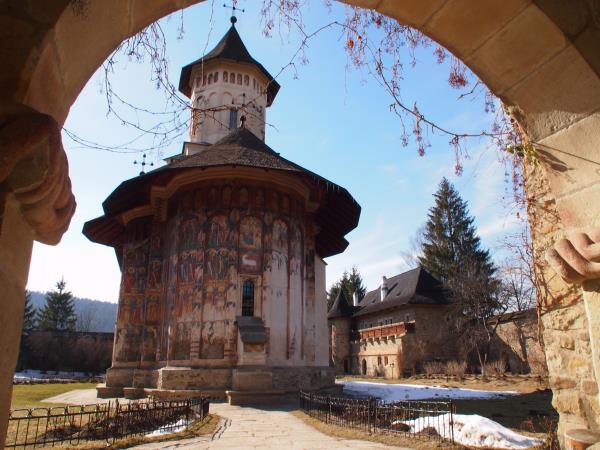 14 days
ex flights
Village stays, painted monasteries and wildlife in the delta
Small group
2022: 30 Apr, 3 Sep, 2023: 7 May, 2 Sep
Best time to go on holiday to Transylvania
Transylvanian winters are romantic, with horse-drawn carriages and snowy alpine trails forming classic Christmas scenes to accompany a flask of plum brandy. Autumn is equally impressive, with harvest soups and Halloween activities combining with a firework display of foliage as well as chances to spot wildlife whilst out walking. The summers can get really hot, especially in cities like Brasov and Sibiu, so it's probably better to give them a miss or visit higher areas for a fresher alternative. The best time to visit Transylvania is late April, as you'll have the pick of the flowers whilst avoiding the May rains.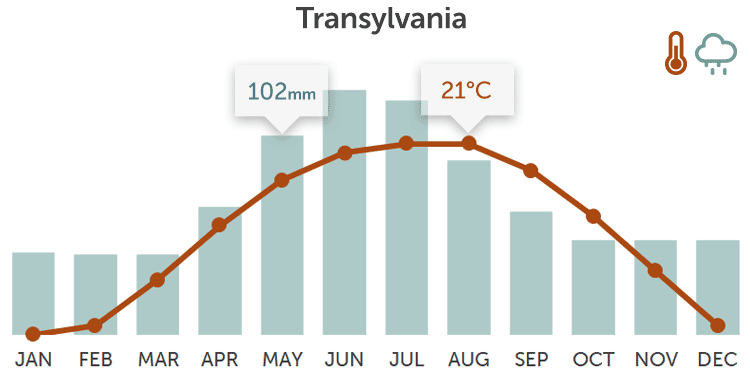 Map & highlights
Two of the most well-known locations in Transylvania are Bran Castle in picturesque Brasov (which may have inspired Bram Stoker's Dracula) and Libearty Bear Sanctuary. At the latter, you can volunteer to help with the care of bears rescued from atrocious conditions. Another Transylvania experience is staying with a Romanian count at his rural estate in Zalánpatak, where the old-world ambience perfectly suits his philosophy of sustainable tourism. Peaceful Zarnesti is fab for Carpathian hill walking and wildlife watching. For cultural charms head for Sibiu, one of Europe's best-preserved medieval cities.
1. Bran Castle
Visiting Transylvania without mentioning the 'D word' is always going to be tricky and a trip to Bran Castle will do nothing to prevent the occasional: 'Mwhaha, I want to drink your blood,' etc. Once that's out of your system, Bran Castle provides a cultural, if not slightly touristy, interlude with Queen Marie's art and furniture combining with secret passageways and fabulous views from the upstairs balcony.
2. Brasov
Medieval architecture and Gothic church, yup! In the shadow of Bran Castle's fairy tale spires, oh yes! Birthplace of the Romanian national anthem, you've got it! But is Brasov the home of Dracula? No. Brasov is a picturesque market town situated within the southern Carpathians which makes it the perfect base for winter sports enthusiasts, people watchers and summer crowds.
3. Libearty Bear sanctuary
Thankfully, images of bears in circuses and zoos are becoming a thing of the past and it's organisations like Libearty Bear Sanctuary that are helping to re-wild and look after discarded animals, offering them a safe haven to see out the rest of their days. Get in touch to find out more about how you can visit the sanctuary or volunteer to help bears as part of an organised tour.
4. Sibiu
A former European Capital of Culture and one of Romania's most important cities, Sibiu is bursting with Germanic character and features a series of pedestrianised squares as well as over 40km of cycle trails. The Holy Trinity Cathedral, Bridge of Lies and the Passage of Stairs are just a few of the highlights with obligatory fortified churches adding to the attraction of heritage museums and art collections.
5. Zalanpatak
The royal seal of approval from HRH Prince of Wales ensures visitors to Zalánpatak are left in no uncertain terms as to the sustainable philosophy of tourism in the area which knits in rather nicely with the wonderfully wild surrounding countryside. Only populated by around 150 people, Zalánpatak retains traditional methods of farming and craftsmanship adding to the authentic appeal of old world ambiance.
6. Zarnesti
Providing a gateway to Piatra Craiului National Park is just one of the reasons why Zarnesti is fast-becoming a hot spot for hikers and wildlife watchers looking to access the Carpathians. Staying in a locally owned guesthouse is a great way to put much needed finances back into the community with year-round animal tracking helping to sustain livelihoods away from Transylvania's busier tourist districts.


Culture
Transylvania is a portal to the past, one that many locals are intent on preserving. The landscape is dotted with some 150 or so fortified churches, and medieval cities such as Brasov, Sighisoara and Sibiu are a delight to wander with a camera. But for the most satisfying taste of Transylvania, nothing beats exploring the old Saxon villages in the foothills of the Carpathians. Here, you're never far from a friendly greeting of "buna ziua", a swig of homemade plum brandy, or a lift on a hay cart. Maramures, neighbouring Transylvania, is also worth a visit for its painted churches and ornate cemeteries.
Family holidays in Transylvania
The joys of a few days without modern technology... They won't admit it, of course, but kids will soon start to enjoy the rhythms of rural Transylvanian life. From helping to stack hay and learning how to milk cows to following bear tracks in the forest,
families
will love Transylvania, and that's
before
you mention the vampire myths. Spring, autumn and summer are all great in their own ways, but winter family holidays in Transylvania can be truly special, with snowshoeing, tobogganing and horse-drawn sled rides, and the promise of a cosy fire waiting back at your guesthouse every afternoon.
Halloween tours
For a Halloween like no other, combine cultural sightseeing with Romanian folklore and a spot of vampire-hunting on a Halloween tour in Transylvania. Trick or treat? It's all treat here, as you travel from medieval Sighisoara (where the infamous Vlad the Impaler was born) to the iconic Bran Castle in Brasov (a possible inspiration for Dracula's abode) and the beautiful city of Sibiu. Traditional festive fare is served up at a Halloween party, accompanied by fiery spirits and Romanian wine, and a host of entertainments including the Ritual of Killing of the Living Dead – not, we can assure you, as bloodthirsty as it sounds.
Stay with a count
If the thought of
staying with a count
in Transylvania appeals, then his own ac
count
(sorry) of how he has taken on the task of revitalising his village through sustainable cultural tourism will fascinate you. Just a handful of guests at a time are welcomed to stay in the count's beautifully restored guesthouses, which are decorated with traditional furnishings and a few home comforts. Expect completely unique accommodation, easy-going walking trips into the countryside, horse-drawn carriage rides and scenic picnics, as well as the evening 'cow parade'. And above all, an unparalleled introduction to rural Romanian culture.
If you'd like to chat about Transylvania or need help finding a holiday to suit you we're very happy to help.