Transylvania travel guide
---
2 minute summary
Follow a farm track past flower-filled meadows, fast-flowing rivers and steeply sloped primeval forests; in the distance you spy the turrets of a castle atop of a rocky escarpment. Who lives there? Who lived there? You pause for a nip of plum brandy and nibble of potato bread before setting off to explore more of rural Transylvania with the fast approach of nightfall prompting a zestier spring to your step. It has to be said that Transylvania will get your heart racing in more ways than one and the chance to experience an untouched version of Europe makes a trip to the region all the more enticing. Fortified churches, Saxon villages and medieval architecture put Transylvania high on any historian's hit list with the chance to don hiking boots, track wild beasts and tackle the Carpathians providing an outdoor adventure equal to the Alps.
Find out more in our Transylvania guide.
Transylvania is...
a portal back to the past
, and local folk intend to keep it that way
Transylvania isn't...
just for
wannabe vampire hunters
looking for cheap thrills.
WHAT WE RATE & WHAT WE DON'T
---
OUR BEST & WORST OF TRANSYLVANIA HOLIDAYS
Underrated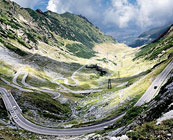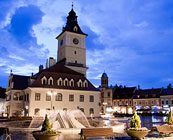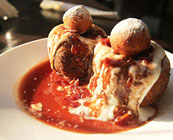 Horse riding
No matter whether you're exploring the foothills and high meadows of the Carpathians or just watching traditional methods of farming, four legs are always good in rural Transylvania. A couple of excellent equestrian centres offer the opportunity to spend time in the saddle or take the reins of a carriage and if you're looking for a sprinkling of winter magic there's always a horse-drawn sleigh ride to get those bells jingling.
Self drive holidays
A self drive holiday lets you experience life as a local with a good national road network linking the likes of Sighisoara and Sibiu with classic Carpathian and agricultural landscapes in between. One never-to-be-forgotten road trip (closed Oct-June) is the Transfagarasan Highway that twists and turns across the Carpathians with tunnels, lakes and viaducts making the average speed of 25mph all the more pleasurable.
Saxon heritage
Saxon settlers arrived from Germany in the 12th century to colonise the area and protect the south-easterly Hungarian border. From the 13th to 16th centuries around 300 fortified churches were erected, mainly in the villages surrounding Bistrita, Brasov, Cluj-Napoca, Media? Sebe?, Sibiu and Sighisoara. Approximately half that number still stand, which all adds up to a great game of Saxon I-spy.
Foodie fixes
The fusion of Germanic, Hungarian and Turkish tastes have helped Transylvania start something of a mini-foodie revolution with ciorbas (seasonal soups), sarmale (meat stuffed cabbage leaves) and balmo? (cheese polenta) all to be tried prior to papanasi – doughnuts filled with jam and sour cream. Local hooch, especially tuica (plum brandy), varies considerably in strength and taste – you have been warned.
Rated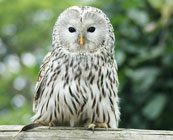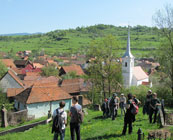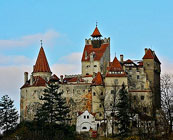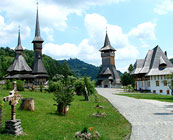 Wildlife
Transylvania is an ideal environment for much of Romania's indigenous wildlife with access to protected areas, like Piatra Craiului National Park, offering encounters amid limestone gorges and secluded caves. Bears, boars, bats and beavers are all known to inhabit the lower valleys and beech forests with guided wildlife watching tours the best way to unveil woodpeckers, flycatchers and the occasional Ural owl.
Cultural walking
Walking between medieval towns and Saxon villages offers insight into the way things were and as you pass curious locals, call out a friendly 'buna ziua' and watch for an appreciative nod in return. Carpathian foothills offer easy to follow single tracks with little or no road coverage; more challenging ascents to limestone peaks and jagged outcrops reward with fantastic views over the forest covered valleys below.
Dracula tours
Whether from the imagination of Bram Stoker or portrayal by Bela Lugosi, the legend of Dracula will forever be attached to Transylvania like a sharpened pair of fangs on a jugular. Halloween parties and history tours allow travellers to follow in the footsteps of Jonathan Harker and discover the dark deeds of Vlad the Impaler as well as experiencing naturally atmospheric misty mornings and equally eerie evenings.
Maramures
Head north from Transylvania, via the nature reserves and medieval monuments in Bistrita, and you'll discover the mountain creeks and riverside villages of Maramures. This fascinating region has diverse cultural communities formed around carved wooden churches, ornate cemeteries (Merry Cemetery in Sapanta) and the forested valleys and protected pastures of Rodna National Park, near the Ukraine border.
Overrated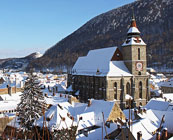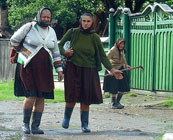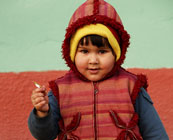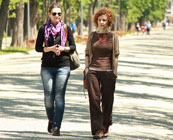 Only visiting in Summer
Transylvania's countryside is a delight during the winter and if you're into Christmas markets and frosted, fairytale castles then pack your thermals and head for them there hills. Ski touring and snowshoeing can be enjoyed in this season, with the Bucegi and Piatra Craiului Mountains ideal for spotting animal prints in the snow en-route to a traditional taverna for a warming bowl of ciorba de fasole.
Ignoring the poverty
Although horse-drawn vehicles trundling over uneven roads or women and children manually operating water standpipes can look like photo ops, these images are part of Ceausescu's legacy and many rural communities are living in poverty. Bringing smaller denominations for tipping, staying in locally-owned pensini (B&Bs) and packing stationery for local schools are all good ways to visit responsibly.
Orphanage visits
Another of Ceausescu's ill-conceived social strategies was to forbid Romanians from birth control which led to a rise in birthrates and, subsequently, abandoned children. Although popping into an orphanage may seem like a good idea, it often does more harm than good as vulnerable children are abandoned again and again. Far better to donate to organisations who are committed to the long haul.
Easy stereotypes
Sometimes it's hard to ignore the stereotypes dreamed up by sensationalist media outlets willing to negatively tarnish an entire race by enraging their readership, purely to sell more newspapers and gain Internet clicks. Come to Transylvania with an open mind and heart and you'll be met by genuinely hospitable hosts and fascinating characters about as far from fictional headlines as you could ever hope to imagine.

Hello.
If you'd like to chat about Transylvania or need help finding a holiday to suit you we're very happy to help.
Rosy & team.
01273 823 700
FOOD, SHOPPING & PEOPLE
---
DISCOVER TRANSYLVANIA LIKE A LOCAL
Eating & drinking
---
Ciorbas (soups) range from sweet to sour, thick to thin, with ciorba de burta (cow stomach soup) tasting a lot better than it sounds.
Grilled mititei (meaty, herby, sausage) is a typical Transylvanian street food best enjoyed with mustard and accompanied by a dark, locally-brewed beer.
Bulz is basically cooked cheese and polenta with a dollop of Smetana (sour cream) - comfort fodder at its best.


Biertan village church has a reconciliation room. Any married couple wishing to split-up has to stay in the room for two weeks. Over the last 300yrs there has been only one divorce in Biertan.
PEOPLE & LANGUAGE
---
In Transylvania the main ethnic minority is Hungarian and if you're visiting the counties of Harghita, Covasna or Mure?, road signs, menus and dialects will be different to the rest of the region. Take a couple of phrasebooks to learn key words, we've given you a head start below.

Romanian
Multumesc = thank you
Salut = hello
Cât de mult costa aceasta? = How much is this?

Hungarian
Köszönöm = thank you
Jó reggelt/estét = good morning/evening
Mennyibe kerül ez? = How much is this?
GIFTS & SHOPPING
---
Transylvania boasts a long tradition of lace, wool and felt making with hand embroidered table cloths, blouses, hats and socks offering authentic souvenirs as opposed to the mass produced vampire paraphernalia.
Keep your eyes out for village workshops where you'll find decorative spoons, wooden eggs and ornately carved crosses adorning the doorways.
The ASTRA outdoor museum in Dumbrava Forest has a comprehensive exhibition of traditional folk culture and Saxon ethnography and is a must for understanding more about the heritage of Transylvania as well as buying unique, locally-crafted, souvenirs.

Meals for guests usually start with a shot of tuica (fruit brandy). Villagers often have a competition to see who can make the strongest tuica– much of which will be undrinkable.
HOW MUCH DOES IT COST?
---
Bottle of mid-range Romanian wine: £3
Half litre bottle of Ursus beer: £1
Three-course meal in a Sighisoara restaurant: £10
Train ticket from Bucharest to Brasov: £11
A BRIEF HISTORY OF TRANSYLVANIA
---
Dracula in Transylvania
Bram Stoker's famous fictional tale was first published in 1897 and introduced Victorians to not only the aristocratic vampire, Count Dracula, but also to many of the mysteries and superstitions swirling around Transylvania. Although it wouldn't be until after Stoker's death in 1912 that book sales really took off, thanks in no small part, to the unauthorised film version, Nosferatu, the flickering candle of fascination had been lit with tenuous links to the Prince of Wallachia, Vlad III, doing little to extinguish the flame.
"My favourite myth about Dracula is that it's a myth..."
– Count Tibor Kalnoky
Read more ▼