Sailing holidays map & highlights
---
WHERE TO GO ON A SAILING HOLIDAY
Sailing holidays involve spending a fair bit of time on your boat, either on deck relaxing, learning how to sail, spotting wildlife amongst the waves or all those things. Typically, they stick to one country, sailing around its islands, coastline and fishing towns during the day, before docking in a secluded bay, secret cove or bustling port by night. The boat will steer towards sights of interest en route, so you get lots of opportunities to hop off the boat and experience the local landscape, be that via Roman ruins in Turkey, or kayaking through mangroves in Myanmar.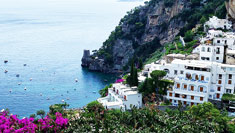 Bay of Naples & Amalfi Coast
Knockout scenery, amazing anchorages and history, too – this small section of coast south of Naples packs in a lot. Sail to some of the country's best beaches, cliff-top villages and finest seafood restaurants. Sip limoncello in the Bay of Naples gazing at Vesuvius, spend time ashore at Pompeii, explore Capri's Blue Grotto in a rowing boat and enjoy a gelato or several.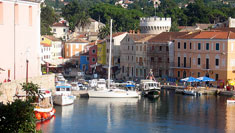 Croatia - Northern coast
Sail from Istria and take in the islands off Croatia's northern coast, including Krk, with its idyllic waterfront and hidden bays, and quiet Losinj, with its population of bottlenose dolphins. Further south, the Zadar archipelago consists of hundreds of islands, only 20 of which are inhabited, with tranquil spots such as Molat Island offering perfect hiking through pine forests.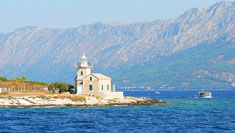 Croatia - Southern Dalmatia
The Dalmatian coast stretches from the island of Rab in the north to the border with Montenegro, and its southern stretch, between Split and Dubrovnik, is a sailing hotspot. Hvar, Korcula and Brac boast ancient towns and beautiful beaches, while Mjlet is almost wholly protected by national park status. Come aboard to enjoy river rafting, cycling, coastal walks and leisurely lunches in shady squares.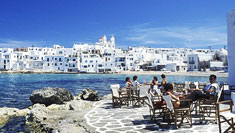 Cyclades archipelago
The Cyclades archipelago is the destination for a quintessentially Greek island-hopping sailing holiday. Sail between deserted islands, stopping to snorkel or swim, then hop off at beautiful islands such as Santorini, Naxos and Mykonos, for a feast at a waterside tavern or a hike to a traditional village, then back to the boat before the nightclubs open!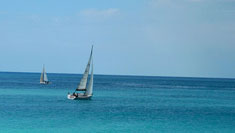 Ligurian Sea
The Ligurian Sea is the stretch of Mediterranean that runs between northwest Italy, Tuscany and Corsica, and is a haven for whales and dolphins. Conservation sailing holidays run here, where you can hop aboard a yacht and help collect and analyse data on the area's cetaceans, including sperm whales and bottlenose dolphins, with plenty of swimming and sunbathing thrown in!
Myanmar
The Mergui Archipelago, in the remote south of Myanmar, consists of 800 mostly uninhabited islands, scattered across 250 miles of the Andaman Sea. Boarding a boat is the only means of approaching them, before swimming to shore to find pristine beaches backed by dense rainforest. This unique landscape is home to the nomadic, seafaring Moken people, but so far, few tourists.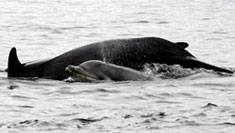 Scotland
The coast and isles of western Scotland were made for exploration by boat. This is the perfect way to discover remote islands, bays and the narrow straits known as kyles, and to spot the area's wildlife, from sea eagles to minke whales. Scottish sailing trips are mostly participatory, so you'll learn techniques as well as meet new people – great for dragging teens from screens!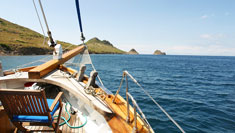 Turkish coast & Dodecanese
Sail away from busy, touristy Bodrum and discover Turkey's mountainous, pristine Aegean coast, peppered with tiny islands, small fishing villages and hidden coves where simple wooden jetties are your route to cheerful restaurants. Greece's picturesque Dodecanese islands almost touch Turkey here, too, and deserve dropping anchor at – many are rich in history and barely touched by tourism.