Top 10 sailing holidays
---
not just any old life on the ocean waves
We only promote sailing holidays that leave coastlines, marine life and island communities exactly as you found them and if you're searching for ideas, away from the wake of tourist cruise ships, right here is where you set sail. Ancient odysseys in the southeast Aegean; lochs and lighthouses in the Scottish Hebrides; and Caribbean coral cays in Cuba's Canarreos, our top 10 sailing trips will have you shipshape in an instant, so grab a sundowner, settle into your hammock and read on.
2. Lofoten Islands, Norway
---
Quite possibly some of the world's most beautiful seascapes for cruising, Norway's Lofoten Islands offer unforgettable sailing around deep fjords, pristine beaches and snow-capped mountains. Every day promises a new anchorage for walking or picnicking, and sightings of wildlife including sea eagles, puffins, whales and porpoises.
When to go: May - June
Our top selling trip:
Lofoten Islands sailing holiday
See all our trips:
Sailing holidays in Norway
Read more:
Lofoten Islands travel guide
3. Amalfi Coast, Italy
---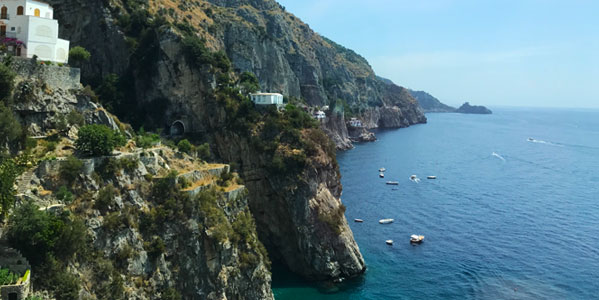 Italy's Amalfi Coast has long attracted sailors searching for shimmering shorelines around the islands of Capri, Procida and Ischia. Leave the glitz and glamour for the paparazzi as you sail into an infinite blue Bay of Naples before anchoring for limoncello aperitifs and freshly fried calamari at sunset.
When to go: May – September
Our top selling trip:
Amalfi Coast sailing holiday, Italy
Read more:
Amalfi Coast travel guide
5. Croatia
---
Sailing around Croatia's Elaphiti Archipelago, as you make the voyage north from Dubrovnik to Split, puts a whole new perspective on the islands' pristine pine forests and salt water lakes. Discover the Dalmatian Coast where Mljet, Korcula, Hvar and Brac supply sublime scenic shelter for sailors.
When to go: May - September
Our top selling trip:
Croatia sailing holiday, Dubrovnik to Split
See all our trips:
Sailing holidays in Croatia
Read more:
Croatia travel guide
6. Turkey, Aegean
---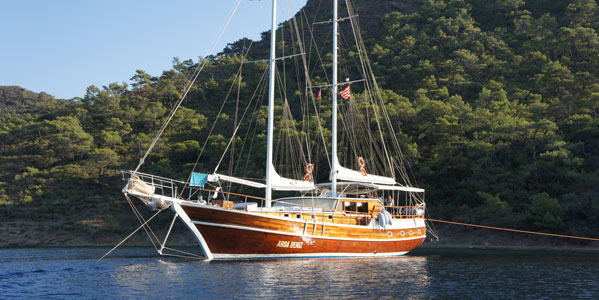 Step on board a traditional luxury gulet for an Aegean adventure around the islands of Turkey and Greece. This is a sailing vacation to occupy all your senses with access to ancient sites, secluded coves and lesser-visited islands fusing wonderfully well with 5-star standards.
When to go: April - October
Our top selling trip:
Luxury gulet cruise in the Aegean
See all our trips:
Gulet cruising vacations in Turkey
8. Ligurian Sea, Italy
---
The Ligurian Sea stretches from Tuscany to the French Riviera and provides a safe haven for fin whales, striped dolphins and numerous other marine mammals. Known as the Pelagos Sanctuary, this area offers outstanding opportunities for volunteers interested in sailing and watching cetaceans.
When to go: May - September
Our top selling trip:
Whale & dolphin research in Ligurian Sea, Italy
Read more:
Marine conservation travel guide
9. Dodecanese Islands, Greece
---
Sailing between the Greek Dodecanese and the southwest of Turkey is an effortlessly calm experience. Waterfronts are lined with characterful tavernas offering opportunities to compare and contrast cultural cuisine before setting sail on a luxury gulet in search of yet more Aegean idylls.
When to go: April - September
Our top selling trip:
Luxury gulet cruise in the Aegean
See all our trips:
Gulet cruising holidays
10. Spitsbergen
---
A small sailing window allows for an Arctic expedition from Spitsbergen, the largest island in Svalbard, and once you're on board and skirting frozen fjords, glaciers and wild sweeping tundra, you'll be so glad you grabbed the opportunity and held that window open with both hands. Polar bears off the starboard bow, Captain!

When to go: mid-May - August
Our top selling trip: Svalbard sailing holiday
Read more: Small ship cruises in Spitsbergen
Hello.
If you'd like to chat about sailing or need help finding a holiday to suit you we're very happy to help.
Rosy & team

01273 823 700