Day trips from Brighton
---
SOUTH DOWNS NATIONAL PARK ITINERARIES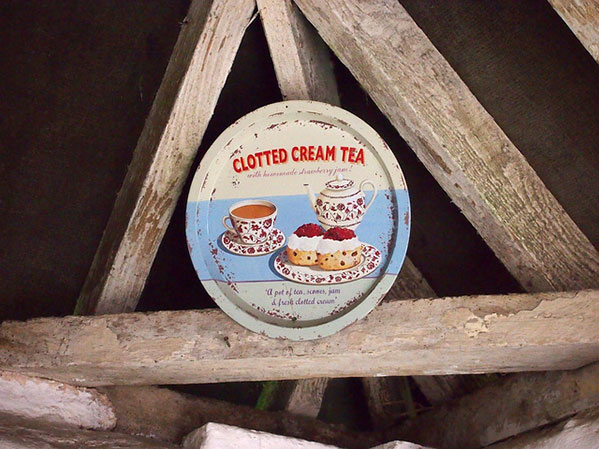 Day Trip 1: Devilís Dyke & Saddlescombe Farm


Take the train to Brighton. You can either pick up the 77 bus outside the station which will take you to Devilís Dyke, one of the most popular places to walk in the South Downs National Park. Or head to Brighton pier for breakfast by the water first, and catch the 77 bus by the pier afterwards. Devilís Dyke is a legendary beauty spot really, located on the South Downs Way, the most famous long distance walking trail that cuts through the heart of the National Park. Only 8km north of Brighton it offers amazing views over the Weald and the English Channel. The 1.6km long Dyke valley is the longest, deepest and widest dry valley in the UK and the legend goes that the Devil dug this chasm to drown the parishioners of the Weald. It also happens to be one of the most popular spots in the country to watch hang gliders riding thermal air currents in the skies above.
From Devilís Dyke, there is a pleasant walk to the National Trustís Saddlescombe Farm (moderate walk, 2.4kms) over hilly banks carpeted with flowers and teeming with insects as you pass the areaís dewponds and an old donkey wheel. Stop for a lunchtime snack at the Hikerís Rest cafť before walking back to have a drink at the Devilís Dyke pub. Then take the 77 bus back to Brighton. In Brighton, itself, you can enjoy the beautiful historic lanes, shopping mecca for many, or take a walk on Brighton's famous pebbled beach before enjoying all the excitement of the funfair on Brighton Pier.
Day trip 2: East Dean & Seven Sisters Country Park

Take the train to Brighton, and the 13X or 12 bus which go to Birling Gap and Beachy Head. After arriving in East Dean pay a visit to Seven Sisters Sheep Centre and discover how sheep farmers across the South Downs rear sheep. Youíll have the chance to watch sheep shearing during the summer and take a tractor ride through the countryside.
From here, hop back on the bus, from East Dean to Exceat, where you can have lunch in the Farmhouse restaurant in Seven Sisters Country Park. Or visit the Cuckmere Inn and enjoy a drink in their beer garden while soaking in panoramic views over the river Cuckmere and marshlands. You can work off your lunch on a bike ride, by hiring one in the Seven Sisters Country Park at Seven Sisters Cycle Hire and explore the Park along the valley bottom. For more experienced cyclists there are mountain bike trails in Friston Forest. Or just get out on foot and discover how ancient rivers cut valleys into the chalk, creating the famous Sisters of the South Downs. Take the bus back to Brighton and enjoy the town and all its attractions, or continue on to Eastbourne on the same bus, and take the train back from there.
You can view this route on the South Downs National Park
Interactive Discovery Map