Responsible tourism in the South Downs
---
Travel right in the South Downs National Park
The South Downs National Park contains an impressive 165 conservation areas, 13 European wildlife sites, 5,860 listed buildings and 166 scheduled monuments. Conservation of habitats, wildlife, heritage and natural resources is a priority, with the National Park Authority, parish councils, landowners, charities and volunteers working together on a wide range of projects and initiatives.

Some local farmers are refreshingly forward-thinking – George Atkinson of Lower Farm in East Meon, Hampshire, for example, has been praised by the RSPB for helping create safe nesting areas, summer food and winter food for skylarks and lapwings, providing nesting boxes for barn owls and allowing grasslands to grow where butterflies and brown hares thrive.

As a visitor, you can help play your part by simply being mindful of the Countryside Code. To get more involved, you could join one of the volunteer events organised by the National Trust or one of the region's many natural history groups, heritage societies and community organisations, or even sign up for the South Downs Volunteer Ranger Service. There are details of the VRS and other initiatives here (www.southdowns.gov.uk/get-involved).

People & Culture
---
PROTECTING THE LANDSCAPE IN A CROWDED WORLD
Striking a balance
---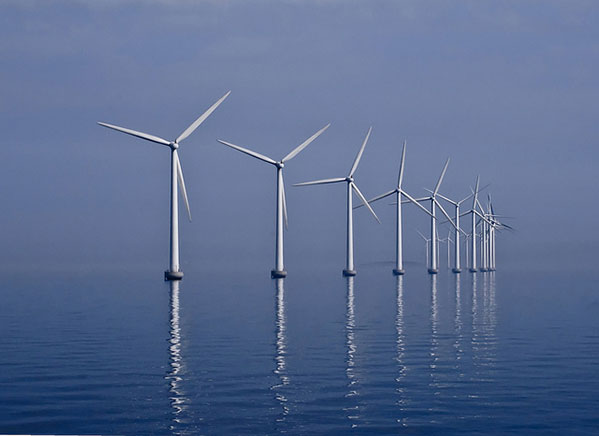 Balancing the needs of the community and the interests of the natural environment is a challenge in areas as densely populated areas as southeast England. To some, the South Downs National Park is a crucial and irreplaceable green lung and a source of key resources such as water, timber and food crops. To others, it's a barrier to development which just adds pressure to the overcrowded roads and urban areas immediately outside its boundaries.
Over two million people live in or within three miles of the park, and many more live and work in the surrounding towns and cities. Many of them have been here for far longer than the area has been protected and while some have been lucky enough to benefit from house price inflation, others have found themselves priced out of the market and forced to leave or to commute to work along increasingly congested roads.
The main reasons it took so long for the National Park to come into being were disagreements over where the boundary should fall and the fact that the region's various district councils were apprehensive about transferring planning decisions to a single planning department within the new National Park Authority.
However, since its official opening in 2011, the National Park Authority has demonstrated a robust and effective approach towards planning, notably blocking a request from an energy company to set up a fracking operation.
More controversially, the Authority has also voiced its opposition to the Rampion Offshore Wind Farm, whose 175 turbines will be visible from the Sussex Heritage Coast. It will require cables to be laid through the fragile chalk grasslands of the National Park which, as Trevor Beattie, SDNPA Chief Executive, has pointed out, is "a rarer habitat than the Amazon rainforest". The government has, nonetheless, given the go-ahead to this development, arguing that it will produce enough renewable energy to power approximately 450,000 homes.
What you can do
One of the simplest ways to limit any negative impact of your visit on local communities is to leave your car at home, or at least minimise your use of it. Busy traffic and thoughtless parking on small country roads can be both dangerous and unpleasant to residents. Walking, cycling, trains and buses are viable and satisfying alternatives.
Even if you're just visiting the National Park for an afternoon walk, you can make a positive difference by spending some money with local businesses. Instead of bringing sandwiches, think about nipping into a local farm shop for picnic supplies or travelling light and treating yourself to a pub lunch instead.
Look out for pop-up galleries and art trails which allow you to buy local arts and crafts direct from the makers, keeping the region's creative heritage alive.
Wildlife & environment
---
TREADING LIGHTLY IN THE SOUTH DOWNS NATIONAL PARK
Can the National Park cope with the pressure of numbers?
---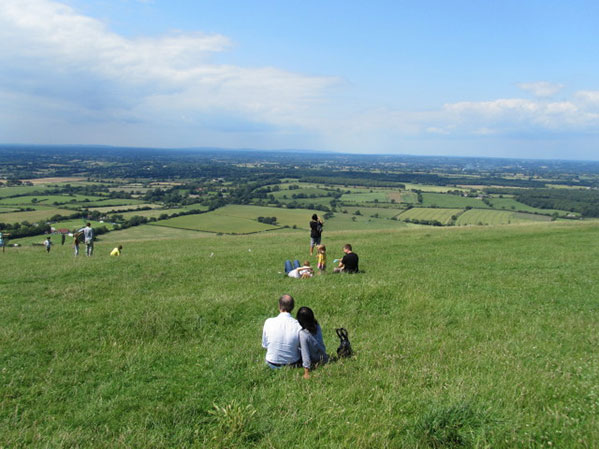 Visit Devil's Dyke, Cuckmere Haven or Beachy Head on a sunny summer weekend and you'll wonder whether the National Park's popularity is a good thing. Some parts of the park, particularly the chalk cliffs and grasslands, are vulnerable to erosion. If too many walkers, cyclists and horse riders swerve off the path to overtake, avoid puddles or chase after a wayward child or dog, lasting damage can be done.
What you can do
Consider visiting outside school holidays and picking some lesser known areas to help reduce pressure on the most popular sites.
In areas where there's a designated path, stick to it.
If you're a dog owner, do not allow your canine companion to disturb wildlife such as ground nesting birds in heathland areas – favourite dog walking sites but important habitats too
Drying out the Downs
---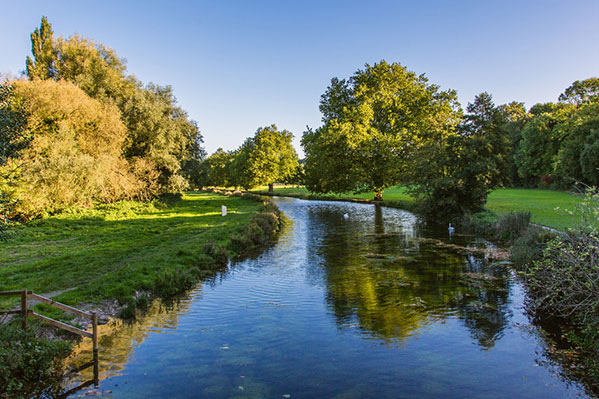 The landscape of the South Downs National Park provides fresh water for 1.2 million people
. The southeast is one of the driest areas of the UK – but water consumption is also higher here than anywhere else in the country – at 160 litres of water per person per day. Being the most populated, heavily visited National Park in the most populated part of the country,
tourism adds pressure to this already pressured situation
. Water quantity and quality is essential for healthy rivers and good fisheries. Over-abstraction (permanent or temporary removal of water from rivers, canals, lakes, reservoirs or aquifers for human water management) can be very destructive to fish and invertebrates – which in turn has an impact on an entire ecosystem.
What you can do
Interestingly, if everyone in the region reduced their water consumption by just 20 litres per day, there would be no need to construct any new water resources – such as reservoirs – for another 100 years. Visitors can ease the situation by becoming more thoughtful about water use when in the South Downs National Park. You can also make a positive impact by choosing tourism businesses that implement water-conservation measures.
Responsible tourism tips
---
Travel better in the SOUTH DOWNS NATIONAL PARK
The South Downs National Park provides water for 1.2 million people. Collecting, purifying and transporting it is environmentally costly – so don't waste it.
When you're out exploring, remember to respect people's property and leave gates as you find them. When in a group, make sure the last person knows whether to leave it open or closed.
If you have a dog, make sure you control it, clean up after it and dispose of the waste responsibly. By law, you should keep it on a lead near livestock and horses, unless an animal is about to charge it.
If you're riding a bike or driving a vehicle, slow down or stop for horses, walkers and farm animals and give them plenty of room. Keep out of the way when farm animals are being gathered or moved and follow directions from the farmer. By law, cyclists must give way to walkers and horse riders on bridleways.
You really don't need to bring your car to the South Downs National Park, let alone use it to get around. With a little planning and patience, you can have a brilliant time getting around by train, bike or on foot. Bus services are decent, particularly in the east of the park. Staff at local accommodation options are usually clued up about routes and can offer advice while the South Downs National Park's Getting Around page has detailed information about public transport in and around the National Park.