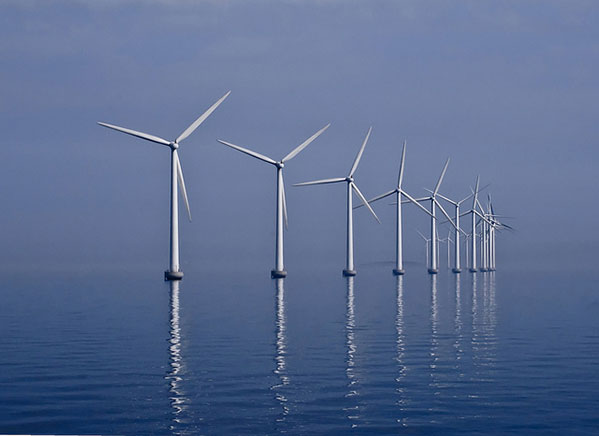 Balancing the needs of the community and the interests of the natural environment is a challenge in areas as densely populated areas as southeast England. To some, the South Downs National Park is a crucial and irreplaceable green lung and a source of key resources such as water, timber and food crops. To others, it's a barrier to development which just adds pressure to the overcrowded roads and urban areas immediately outside its boundaries.
Over two million people live in or within three miles of the park, and many more live and work in the surrounding towns and cities. Many of them have been here for far longer than the area has been protected and while some have been lucky enough to benefit from house price inflation, others have found themselves priced out of the market and forced to leave or to commute to work along increasingly congested roads.
The main reasons it took so long for the National Park to come into being were disagreements over where the boundary should fall and the fact that the region's various district councils were apprehensive about transferring planning decisions to a single planning department within the new National Park Authority.
However, since its official opening in 2011, the National Park Authority has demonstrated a robust and effective approach towards planning, notably blocking a request from an energy company to set up a fracking operation.
More controversially, the Authority has also voiced its opposition to the Rampion Offshore Wind Farm, whose 175 turbines will be visible from the Sussex Heritage Coast. It will require cables to be laid through the fragile chalk grasslands of the National Park which, as Trevor Beattie, SDNPA Chief Executive, has pointed out, is "a rarer habitat than the Amazon rainforest". The government has, nonetheless, given the go-ahead to this development, arguing that it will produce enough renewable energy to power approximately 450,000 homes.
What you can do
One of the simplest ways to limit any negative impact of your visit on local communities is to leave your car at home, or at least minimise your use of it. Busy traffic and thoughtless parking on small country roads can be both dangerous and unpleasant to residents. Walking, cycling, trains and buses are viable and satisfying alternatives.
Even if you're just visiting the National Park for an afternoon walk, you can make a positive difference by spending some money with local businesses. Instead of bringing sandwiches, think about nipping into a local farm shop for picnic supplies or travelling light and treating yourself to a pub lunch instead.
Look out for pop-up galleries and art trails which allow you to buy local arts and crafts direct from the makers, keeping the region's creative heritage alive.