Day trips from Chichester
---
SOUTH DOWNS NATIONAL PARK ITINERARIES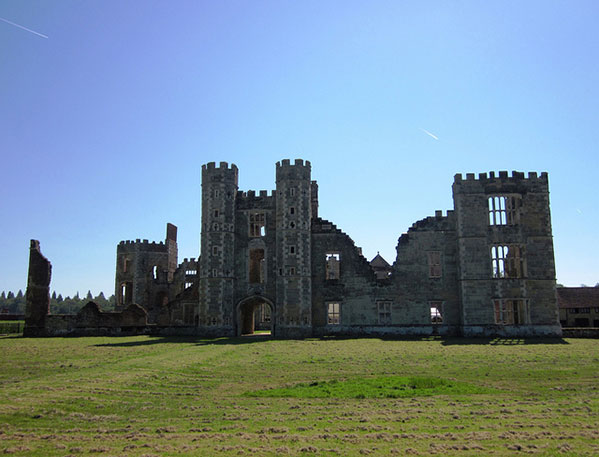 Day trip 1: Halnaker & Petworth
Take a train to Chichester. Take the 99 bus (Mon- Sat, or the 99a on Sundays) on Chichester South Street, just near the station. Get off the bus at the Halnaker Crossroads by the Anglesey Arms pub and take a moderate 4.5km walk up steep footpaths to the hilltop and back down. Halnaker Windmill is an interesting hilltop landmark with extraordinary views of the south coast and a great place to stop for picnic. If you'd prefer, the Anglesey Arms pub also makes a great pit stop for lunch.
Hop on bus 99 (99a on Sundays) and head into Petworth town centre. If you haven't yet had lunch pop into the Hungry Guest Bakery for locally sourced, quality goods. Follow the brown tourism signs to find Petworth House a late 17th-century mansion set in a beautiful 700-acre deer park, that was landscaped by 'Capability' Brown.
Inside, the house contains the National Trust's finest collection of pictures, with numerous works by Turner, Van Dyck, Reynolds and Blake. There are also plenty of activities families with young children here including treasure chests to explore. Petworth House also has a café and restaurant to rest those weary feet. If you're planning a Sunday trip the 99a (Sundays only) will take you past Bignor Roman Villa, the stunning remains of a Roman home with world-class mosaic floors.
You can find this route on the
South Downs National Park Discovery Map.
Day trip 2: Cowdray & the Weald & Downland Open Air Museum


Take the train to Chichester and then the Route 60 Stagecoach bus (Mon-Sat and half hourly on Sundays) to Midhurst. Once you've arrived at the Midhurst North Street bus stand pop into the new South Downs Centre, then follow the causeway that leads to Cowdray Ruins only a short walk away. Here you'll find one of England's great Tudor houses set in the stunning landscape of Cowdray Park. Open on Saturdays, Sundays and Bank Holiday Mondays until September. Stay in Midhurst for lunch, there's plenty of choice; walk to the Cowdray Farm Shop and Café or visit one of the many cafés and restaurants such as The Angel restaurant.
Walk off lunch with an easy 5km walk through beautiful countryside. The signposted walk will take you through Woolbeding Parkland and along the river Rother and back to Midhurst. Before heading back to Chichester, hop back on the number 60 bus to Singleton and pay a visit to Weald & Downland open air museum. Explore traditional buildings in a rural landscape that tell the story of the men, women and children who lived and worked in them over a 600-year period. You'll see a variety of farm and working animals, including Shire horses, Sussex cattle, Southdown sheep, Tamworth pigs, geese and Light Sussex chickens. Take the number 60 bus back to Chichester again to catch train home.
You can find this route on the
South Downs National Park website