It's not just Micronesia's landscapes that make it special – the country's history is equally alluring, with both ancient ruins and 20th century wartime relics dotted around the landscape.

Mention the islands of Yap, Chuuk, Pohnpei or Kosrae, and it's safe to say that most people won't know what you're talking about. But these four island groups make up the Federated States of Micronesia, a sublime tropical island mix of blissful beaches and out of this world diving and snorkelling among both aquatic life and World War II wrecks. Back on dry land you can immerse yourself in traditional life, where raised thatched huts overlook sandy beaches lined with wooden canoes and life revolves around the family unit and the local village. Not only that but there are mysterious ruins to explore and some pretty unusual currency – in the form of human-sized, traditional stone coins.
The Federated States of Micronesia is a cluster of 607 small islands spread out in the Pacific some 4,000km southwest of Hawaii and 160km north of the equator. While the country's total land area amounts to just 700km2, and only 111,000 people live here, it occupies an area of Pacific Ocean five times the size of France and spans two time zones. Palikir, located on Pohnpei Island, is Micronesia's official capital, but the former capital of Kolonia, also on Pohnpei, remains the most populous city on any of the islands.
Micronesia culture & history
Each of the country's four states has its own distinct culture and traditions, but they have much in common too – the extended family is important here and there are clan systems on every island. Religion is predominantly Christian, and churches of many different denominations can be found throughout the islands. The people of Yap, in particular, are known for their enduring ancient culture, often donning traditional clothing such as woven grass skirts and bright loincloths; visitors are intrigued by their massive limestone circular currency, called rai.

Micronesia has seen rule by foreign nations including the Spanish, the Germans and the Japanese, the latter of whom brought widespread settlement, with over 100,000 Japanese arriving during the 1920s and 1930s. Japanese rule dragged Micronesia into the World War II Pacific conflict between the US and Allied forces – the results of which can still be seen in the Chuuk lagoon today; and many elderly Micronesians still speak fluent Japanese.
Our top trip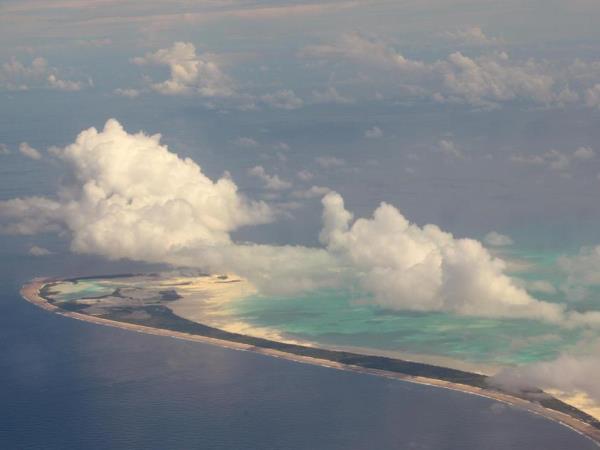 Discover some of the world's smallest nations
From
£17595
27 days
ex flights
Small group travel:
2024: 20 Jun, 26 Sep
2025: 19 Jun, 25 Sep
If you'd like to chat about South Pacific Islands or need help finding a holiday to suit you we're very happy to help.

Things to do on a Micronesia tour
Tour Pohnpei
A tour of Pohnpei in the company of a local guide will help you get the measure of the country's most populous island. Stops often include a pepper farm, a freshwater eel farm, Ildiduhniap and Kepirohi waterfalls, the seat of the Government of the Federated States of Micronesia at Palikir, and the village of Kapinga, which is famous for its traditional handicrafts. You're also likely to pay a visit to Pwisehn Malek (meaning in the local language: 'chicken shit') – a mysterious mound of basalt rock that, according to Micronesian legend, was created by the droppings of a magical rooster.
Diving & snorkelling
With more ocean than land, Micronesia's best sights lie under the sea. Of course, there are all of the colourful reefs, manta rays and sharks you could wish for, but what makes the waters here so special is the number of shipwrecks. One of the most famous is the Fujikawa Maru, a huge cargo ship that was destroyed by American forces in February 1944 and lies beneath the waters of Chuuk's Truk Lagoon. Alongside it are around 50 other sunken vessels and over 250 aircraft. Nowhere else on the planet will you find so many wrecks so close to each other and under such shallow water – this makes for some pretty eerie and spectacular diving and snorkelling.
Archaeological sites
It's not only World War II wrecks that dot the landscape here. You'll gain some insight into the country's history and culture through its ancient ruins, too. The stone city of Nan Madol on Pohnpei is included on most itineraries that pass through Micronesia and is only accessible by boat. Around 1,000 years old, this city once occupied 100 artificial islets linked by a sophisticated network of canals.

The Lelu Ruins, connected to the larger island of Kosrae by a causeway, are the remnants of a vast walled city dating back to the 12th century, where Kosraean royalty once lived, and old houses, tombs, streets and channels are still visible.
Take a tour
It's exceptionally difficult to negotiate Micronesia independently, so you're best off joining a
small group tour
, during which you'll visit several other countries in the region and be guided by knowledgeable locals along the way to help you make the most of your trip.
More South Pacific Islands articles