I went travelling around Thailand on my own when I was in my late twenties. After touching down in Bangkok I headed north to Chiang Mai before returning to the capital and heading south. After a bumpy, lumpy overnight backpacker bus ride to Krabi, via Surat Thani, I got my first glimpse of the fabled white sand beaches that everyone back home had been raving about. I emailed a friend to say Iíd found The Beach. They replied that it looked like Iíd found the real Thailand. Hmm, this made me pause for thought. The experiences Iíd had in the jungles and with local Thais previous to arriving in the Ďpromised landsí down south just didnít compare. Itís worth bearing this in mind if your sole purpose is to search for Thailandís best beaches. Theyíre certainly not all that Thailand has to offer.

Hey, many are absolutely beautiful and still promise the deserted idylls that youíll have seen on screen savers. Unfortunately, for others, this has determined their demise. High-rise hotels, all-inclusive private resorts, mass tourism and hedonistic parties have ripped the heart out of many of Thailandís best beaches and turned them into quite the opposite. However, donít despair, there are still plenty to discover that havenít been, urm, Ďdiscoveredí by the SangSom bucket brigade.
Take a two week tailor-made tour where you can experience Bangkok, the River Kwai in Kanchanaburi and the limestone karst lakes of Khao Sok National Park before you catch some sun for a final few days at a west coast beach. You can also go island hopping on a
small ship cruise
or go on a
marine conservation holiday in Thailand
where you can volunteer to help save the fragile coral reefs surrounding Koh Phangan and Koh Tao. Alternatively, take the family on a tour that combines culture, temples, markets, village homestays, rescued elephants – see which elephant
sanctuaries we support in Thailand
, and which we don't – and a bit of beach time.
Believe you me, you can lose weeks just lolling around eating mango sticky rice and playing keepy-ups with a rattan ball. There's more to Thailand than just beaches but it would definitely be a shame to miss out after you've travelled all that way. Below are a few of the west coast and east coast beaches that we feature as part of our tailor-made and small group tours of Thailand.
West coast beaches
The beach town of Ao Nang in Krabi province has long been Ďdiscoveredí so please donít expect a deserted white sand paradise. What you will find, however, is a relaxed vibe where massages on the beach, open air restaurants and thatched cocktail bars provide plenty of opportunities to recover from an overnight train ride from Bangkok and two and a half hours bus ride from Surat Thani. Other optional, more active, things to do include everything from snorkelling and kayaking expeditions, to learning how to safely climb limestone cliffs, and cycling trips to hidden waterfalls and rural villages.

Ao Nang also provides an excellent platform to explore offshore with long tail boats offering access to the beautiful beaches on the limestone Railay Peninsula. Also, about eight kilometres offshore from Ao Nang sits the tiny Andaman archipelago of Poda, Tub, Mor and Kai islands. The surrounding coral reefs and isolated white sand make a boat trip to these west coast beaches worth every baht.
Koh Yao Noi is another Andaman island thatís been relatively untouched by tourism. Set in the centre of Phang Nga Bay, between the profiteers of Phuket and Phi Phi, Koh Yao Noi takes you back to when Thailandís west coastís sole focus was fishing villages and rubber plantations. Snorkelling from the beach, boat rides to tiny deserted islands for lunch and sublime views out to Ao Nang, flanked by verdant limestone cliffs, make Koh Yao Noi an absolute world away from Patong.

Head north of Krabi into Phang Nga province and yet more incredible island beaches can be found. The Surin Islands and the Similan Islands can both be reached on a small ship cruise from Phuket and provide a spectacular underwater experience as well as opportunities to kick back on white sand beaches fringed by tropical rainforests. Hiking, snorkelling, kayaking and SUP boarding can all be undertaken on a small ship cruise to Surin and Similan and you can also find out more about the sea-faring Moken people in the company of a local guide.

Another Andaman anchorage often used by small ships cruising in Phang Nga is a stretch of west coast shoreline known as Khao Lak. This is basically one long sandy beach interspersed with fishing villages. Although several of the villages have succumbed, somewhat, to tourism thereís nothing to indicate that things are going to get quite as out of hand as the beach resorts 60kms south. Local restrictions insist that new constructions canít be taller than a palm tree. Hopefully this means Khao Lak can keep its sleepy, uncrowded, laid-back beach ambience for many more full moons to follow.
East coast beaches
Due, in part, to its relatively close proximity to Bangkok, and Surat Thani, Koh Samui island has developed into one of Thailandís most popular destinations for backpackers, tourists and travellers looking for the beach. As Thailandís second largest island Ė although itís only 6kms in length Ė Koh Samui doesnít take an age to explore. This is a real blessing for anyone hoping to escape the all-inclusive resorts around the airport and the busier beaches in Chaweng on the northeast coast. Hedonistic nightlife, jet ski hire and high-rise hotels exist on Koh Samui but so do plenty of peaceful and, as yet, untouched beaches. Head to the west coast or hire a bike, jeep or boat and explore.
Although there are plenty of peaceful beaches to discover on Koh Samui, seek out the sugar-like sandy stretches around the islands of Koh Chang National Marine Park and youíll barely be able to breathe for listening to lapping waves and rustling palm fronds. From tiny Koh Mak and rugged Koh Chang to pure powder beaches on Rayang and underwater ecstasy off Koh Rang Ė this east coast archipelago offers a generous glimpse at that Thai tropical paradise that old school travellers still rave about. Unheard of fishing villages, canoe tours through mangroves and swimming in waterfalls turn a trip to the islands of east coast Thailand into a world of natural wonders.
Our top trip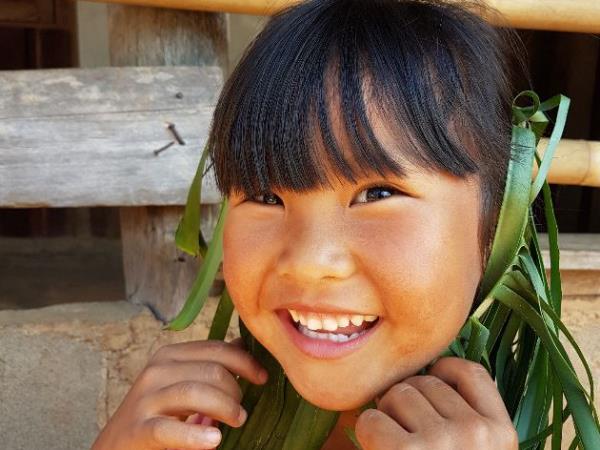 Visit the hidden gems of Northern Thailand.
From
£2693
12 days
ex flights
Tailor made:
This trip can be tailor made throughout the year to suit your requirements
If you'd like to chat about Thailand or need help finding a holiday to suit you we're very happy to help.

When to visit Thailand's beaches
Calm seas and bright sunshine from November to April make this the best time to be at the beach in Thailand. However, beaches around Krabi Province, Phuket and Koh Samui can get very busy during Christmas and school holidays. Sun worshippers love March and April, in particular, as temperatures rise. Afternoon showers become more frequent from May to August before beaches all but empty thanks to the rainy season in September and October. Surprisingly, this 'off peak' season can be a great time to experience Thailand's coastal areas as not only are the jungles at their most green and waterfalls at their most resplendent but beaches are often all but bereft of backpackers.