Our Zimbabwe safari holidays
Zimbabwe boasts some of Africa's most beautiful landscapes and flourishing wildlife populations, including huge numbers of elephants. Our small group & tailor made safari holidays in Zimbabwe take you from national parks such as Hwange to Victoria Falls, and sometimes over the border into neighbouring Botswana. And whether you're tracking rhinos in Matusadona, or visiting a village to purchase unique handicrafts and understand tribal life, there's no finer companion than a local guide. No one knows Zimbabwe's landscapes, wildlife, nature and communities better, and equally there's no one better placed to help you get to know them.
Our top Zimbabwe holidays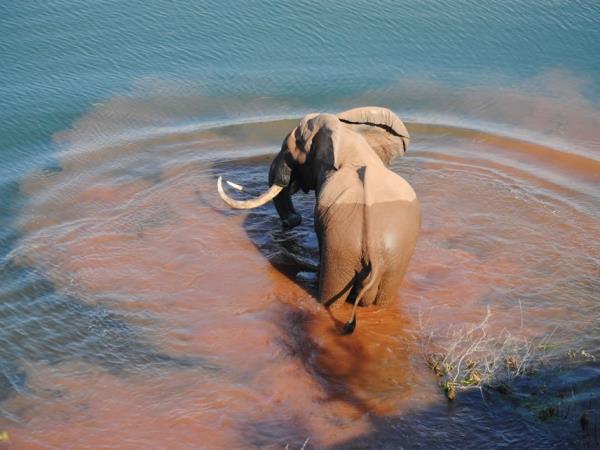 8 days
ex flights
Safari combining some of the most diverse areas of Zimbabwe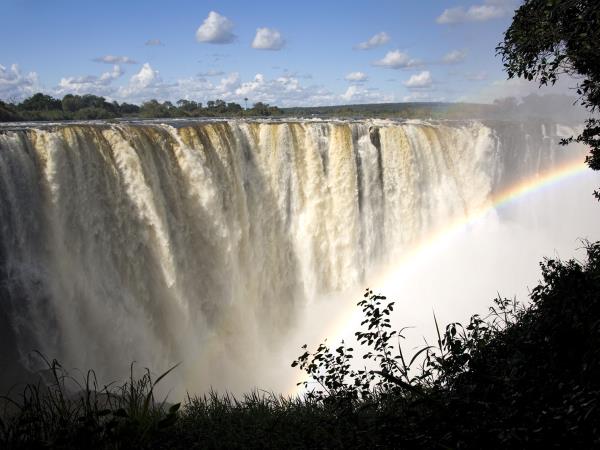 10 days
ex flights
A captivating trip visiting some of the gems of Zimbabwe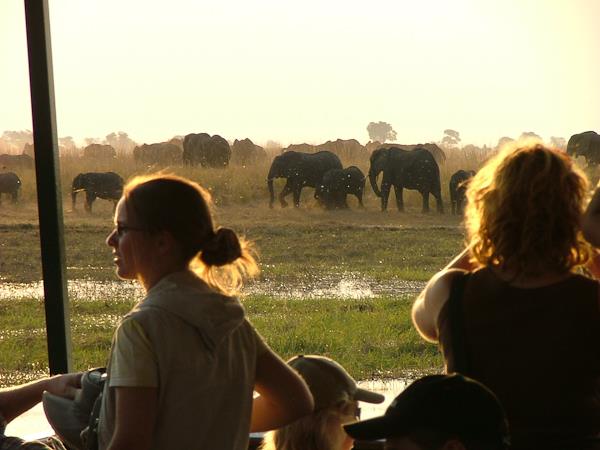 16 days
ex flights
A lodge safari through Kruger, Zimbabwe & Botswana
Small group
2024: 3 Feb, 24 Feb, 23 Mar, 6 Apr, 13 Apr, 4 May, 11 May, 18 May, 1 Jun, 8 Jun, 29 Jun, 6 Jul, 13 Jul, 20 Jul, 27 Jul, 17 Aug, 24 Aug, 7 Sep, 21 Sep, 28 Sep, 12 Oct, 19 Oct, 26 Oct, 9 Nov, 16 Nov, 23 Nov, 14 Dec
About our Zimbabwe holidays
Zimbabwe safaris
Safari holidays
are Zimbabwe's bread and butter. Hippos wallow in Mana Pools National Park and Lake Kariba, where you can take a boat out to view them… at a safe distance from these 1,500kg beasts. You can drive out to see the elephant herds that still survive in the savannahs, despite years of drought and poaching. The tour specialists we work with quite rightly avoid 'walking with lions' experiences like the plague. Instead, track them happily stalking through their natural environment, with expert Zimbabwean guides who'll also have an eye out for wild dogs, giraffes, rhinos, wildebeest, leopards and hyenas.
Hwange National Park
Hwange National Park
has come a long way from its days as a hunting ground for King Mzilikazi Khumal in the 19th century. It's one of the biggest national parks in Africa, and home to most of Zimbabwe's elephant population, as well as lion prides, packs of wild dogs and springy antelopes. Famously fantastic guides lead the way, driving you out to grassy plains at the crack of dawn and showing you how to track giraffes safely on foot. Your visit to Hwange National Park will be part of a larger tour of Zimbabwe or Southern Africa; choose a tailor made trip to spend extra time here.
Victoria Falls
Victoria Falls is known as Mosi-oa-Tunya ('the smoke that thunders') in the Lozi tongue and Shungu Namutitima in Tonga ('boiling water'). As you stand beneath its 108m-tall and 1.5km-wide waterfalls, you can see where these evocative local names come from. Victoria Falls straddles the border of Zimbabwe and Zambia, but you'll get the best views on the Zimbabwe side, where four out of five of the cascades crash. All holidays to Zimbabwe will include a trip to Victoria Falls; for more information, read about the
best way to see Victoria Falls
.
Zimbabwe & Botswana
It almost feels silly
not
to visit
Zimbabwe and Botswana
in the same trip. The elephants and lodges of Chobe National Park are just over the border from Zimbabwe, and the Okavango Delta is just a few hours' drive from there. Botswana has had years to perfect its conservation-based tourism, so expect luxury camps and more visitors, whereas wildlife holidays in Zimbabwe are still in their formative years. The neighbouring countries concur when it comes to rigorous guide training, however: Zimbabwean and Botswanan guides are some of the best in the world.
If you'd like to chat about Zimbabwe or need help finding a holiday to suit you we're very happy to help.