"Join biologist Anne-Camille Souris for 10 days in the Gobi Desert as you collect data, observe wildlife and help conserve the habitat of Mongolia's Wild Ass."
Highlights
Ethologist Anne-Camille Souris | East Gobi | Trans-Mongolian train route | Khamariin Khiid Monastery | Association Goviin Khulan | research and conservation areas | Native Mountain | Queen's Spring | Golden Mountain | black-tailed gazelles, Mongolian khulan and birds of prey | Sainshand | Ulaanbaatar | Khustain Nuruu National Park | Przewalski horses
Description of Wildlife research expedition in the Gobi Desert, Mongolia
The fragility of Mongolia's natural environment has long been preserved through traditional practices and beliefs with contemporary challenges often causing these sorts of customs to be reawakened in the face of adversity.

21st century challenges have often been tackled at grass roots level which is why our 10 day Mongolia expedition focuses on conserving the environment and researching protection measures in order to make a difference on the ground, especially safeguarding the future of the indigenous khulan, also known as the Mongolian Wild Ass.

This experience is in alliance with the Association Goviin Khulan NGO (see below). You will gain an understanding and invaluable insight into the true wild Gobi - specifically the ecology of the little visited Dorngobi (east Gobi) region where the AGK undertake conservation techniques based around preserving traditional ways of life which also extends to conserving and safeguarding wildlife and wilderness areas.. Goviin Khulan practice people-centred conservation and during this journey as well as learning more about the wildlife of the Gobi Desert you will meet the local people such as Buddhist monks, small market gardeners and nomadic herders who are partners in conservation.

Anyone partaking in this Gobi Desert expedition will be taught how to use trail cameras and data collection methods as well as gaining insight into the need to protect wild khulans and the techniques required to continue to protect and preserve their natural habitat.

Find out more about this unique Mongolia expedition

The Mongolian Wild Ass is one of five Asian Ass sub-species and the wilds of Mongolia are where the population can be found in its greatest numbers. Mongolia expeditions to preserve the species are extremely important and have been designed and led by biologist Anne-Camille Souris or one of her research partners for nigh on a decade. Anne-Camille is president and research manager of AGK and has been concerned with the protection of wild Mongolian khulan since her first Gobi Desert expedition in 2004.

Thanks to a small group size of no more than six participants every opportunity has been made to reduce negative impacts on both the natural environment and the wildlife of Mongolia.

Association Goviin Khulan will directly benefit from your participation both financially and in the field with funds being used to purchase extra equipment to assist the research team and local conservationists as they conduct further research and produce educational materials.

Finances raised from this Mongolia expedition will also go towards supporting local community projects including the training and employment of local people as tour guides and park rangers.

Finally, all data collected throughout the expedition will go towards the continued preservation and conservation of Mongolian wildlife and natural habitats so participants will be making an actual difference as well as having an extremely unique and worthwhile once in a lifetime adventure.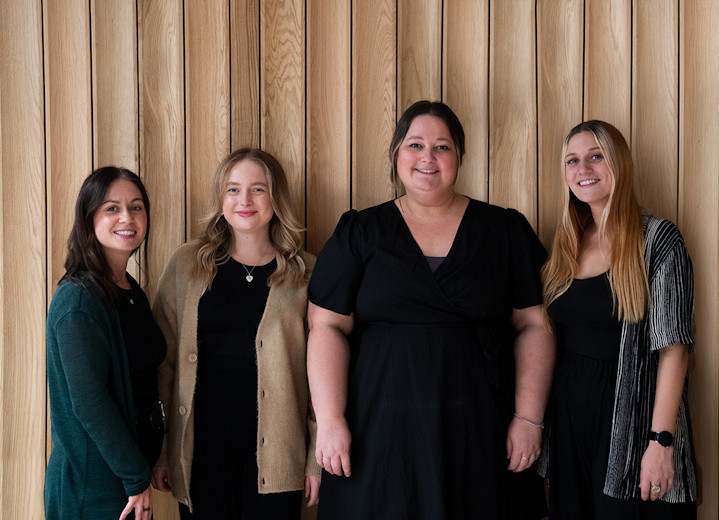 Responsible tourism
Wildlife research expedition in the Gobi Desert, Mongolia
Carbon reduction
Your holiday will help support local people and conservation. We must also reduce CO2. Learn about the CO2 emissions of this holiday and how to reduce them.
Environment
Always a tricky one this. We can promise you the world but how do we prove it? Responsible, sustainable or ethical travel - in recent years, it has developed many labels and is now a widely-used selling tool in the tourism industry. But, what does it mean? Although there is no real clear definition, it has to be more than ensuring that we collect all of our rubbish, asking before taking a photograph or being aware of the cultural norms. That's what we should be automatically doing anyway.

Below are some of the elements of my responsible travel philosophy for our Conservation and Research itinerary where we can show real evidence of our practise. It's easy to have a negative impact on animals and the environment if we were to approach this trip in a thoughtless manner but we have taken into consideration our impact and have based the trip around a few simple rules including:

Awareness

Before you start out on the trip, you will have had the opportunity (provided by us) to read up around the Khulan. This means you will have learnt about the animals' habitats and habits; where they sleep, feed and breed; how the seasons affect their behaviour, and how they interact with other species. This information is enriching in itself, but it is also of practical use as well. It will also help you to be more aware of your impact.

Making a Financial Contribution To Mongolia's Conservation

Mongolia has snow leopards. It has wild horses. It also has the little known wild ass. Joining this trip you are helping to support a smaller conservation project. Part of your trip cost includes a €500 donation which will help AGK with their campaigning for local conservation at government level - it's so important. This financial donation will also help Association Goviin Khulan. to conduct new research field trips, buy additional technical equipment for their research team and local partners (park rangers and citizen conservationists who work with them) and print new educational materials.

Impact On Wildlife

It's easy to have a negative impact on animals and the environment if you approach the task in a thoughtless manner. But you can enjoy an encounter in the wild in an ethical way.

This trip is led by a research associate from the Association Goviin Khulan with whom this trip is being run in alliance with. Knowledge will be at the centre of your experience. This means knowledge not just of the wildlife you will encounter and their natural habitat but also of the possible impact our visit could have.

We will follow the following basic rules with the assistance of Association Goviin Khulan

Keeping our distance.
Never feeding wild animals.
Not interfering with their natural behaviour at any time.
Adhering to the principles of 'leave no trace', which seek to protect areas of wilderness for the benefit of all.

Waste

The disposal of rubbish is a major issue in Mongolia - especially with plastic. As part of my Responsible Travel ethos I pay a local Mongolian NGO (Mongolian Quilting Centre) to make fabric tote bags for our guests which we hand out for free as a welcome pack at the start of each trip. This is a souvenir for our guests but it also helps to support the project and helps us to cut down on the waste we produce. As part of your Mongolia experience with us you will also receive such a tote bag.

Also, you can book knowing that we finance our own two-day rubbish collection at Terkhiin Tsagaan Nuur National Park in Mongolia. Arranged through the local community and protected area rangers, we have been organising this annual event since 2014.

Camping

During this experience you will at certain locations camp in tents. When we camp, where possible, we use only existing campsites, keep them small and, if required, we always ask permission of local families or park rangers. We carry all litter with us until we can dispose of it in a responsible manner, removing any litter left by others (to the best of our ability). We ensure that we leave our campsites in a better condition than we found them. Always.

And in 2016, we went one better. We made our own toilet tent (using materials bought locally in Ulaanbataar). It's only a small step but it helps manage our overall environmental impact. It's only a small step but it again goes towards helping to manage our overall environmental impact. As part of your trip our trip assistants give a briefing at the start of the experience about 'toilet paper ethics' - how and where to dispose of it correctly.

Water

First up, we do not provide bottled drinking water as apart from in the capital city, there is just no way to recycle the bottles. Instead, we take fresh drinking water from local water supply points. We provide two 20 litre water containers and provide a Lifesaver carbon filter and an Adventurer Steripen in each vehicle.

Also, for a majority of all of our trips we do not use the typical tourist ger camps that often have very bad eco-credentials. Instead, we use a mix of accommodation and use the locally provided town shower houses. This is where a majority of Mongolia's rural population come to shower. They are small business enterprises operated for the local communities and a great way to support local, meet the locals and do as the locals do themselves. It also helps us to manage our own environmental footprint.

In 2017 we started working with Water-To-Go. Our travellers are now able to purchase a Water-To-Go reusable filtered water bottle and receive a 15% discount. From each purchase an additional 15% is donated towards the Mongolian well-project run by CAMDA (Cambridge Mongolia Development Appeal) that we support. This NGO directly supports Mongolia's herders.
Community
Working With Local Communities

Wildlife watching takes you into remote areas, through distant villages and farming communities. The Association Goviin Khulan works in tandem with the local people who make their lives in the areas inhabited by the Khulan rather than the locals being displaced from their lands for conservation and tourism purposes. They become 'citizen conservationists' for AGK. You can book this trip, ensured that your visit will have a positive impact on their daily lives.

Each guest will receive a copy of Anne-Camille's conservation book The Lost Khulan of The Gobi with its beautiful illustrations by the Mongolian artist Zolbootulguldur O. The funds of this book go back into conservation education carried out by AGK in Mongolia.

Group Size

Unlike a majority of the larger tour companies, where small group travel can mean being in a group of up to 12-18 people, when I say small group travel this is what I mean. Our group size on this trip has been kept small - a maximum of six. This means that experiences during this itinerary become more personal and authentic for you. We are not an overwhelming presence - on the local communities or the local environment.

Keeping it Local

Yes, the tents for our camping trips are from a UK manufacturer but everything else is sourced in Mongolia and as much as possible, made in Mongolia. Where possible, we don't just buy from a shop but we source the material ourselves from the markets in Ulaanbaatar and then have each product made to our specifications through local family businesses. Supporting local is a major part of who we are and we make a constant effort to support local businesses. We only use Mongolian owned accommodation, we buy Mongolian produce for the meals on the tour including 'stocking-up' in the smaller towns that we pass through so they benefit from our custom. We also use locally owned restaurants both in UB and in the countryside. We encourage you to support traditional crafts by buying direct from local artisans who you'll meet en-route as well as purchasing products from the projects we support. We try to put money and support back into the local communities, strengthening local businesses, families, and individuals that represent all spectrums of Mongolian life.

Our itineraries and departures

My philosophy is to have a limited amount of departures for each of our itineraries. Our Conservation and Research trip has a limited number of departures per year - only has one departure per year.

We also do not concentrate specifically on one area. Mongolia is a country of incredibly diverse yet fragile ecosystems. By limiting our presence in certain areas, we help to preserve and protect and help to avoid the area changing environmentally due to repeated and extended exposure to tourism.

We make sure to visit areas that are not necessarily considered 'highlights' by other tour companies or the guidebooks. Wherever we visit, supporting local is at the heart of what we do and at the centre of each experience we offer. By not focusing on one area, it also means that we help to support communities that might not otherwise benefit from the tourism industry.

Our trips also focus on 21st Century Mongolia - yes, you'll get to experience the traditional way of life but at the same time gain an overview as what it means to be Mongolian in 21st Century Mongolia. The monks you will meet at Native Mountain will have a mobile phone. It doesn't mean their way of life is dying out and that they'll be shortly moving into the city - just that their way of life is adapting. Just like ours does.

The people we work with are 'real' people. Not tourism professionals. You'll meet people from Ulaanbaatar, you'll meet herders, you'll meet Mongolians that live in the provincial centres as well as the smaller town and rural communities. They are all Mongolians. Take time out to meet them. 

Cultural Impact

My company is not a 'world specialist'; we concentrate on the country we know and love – Mongolia. We research, design and operate each itinerary ourselves and do not source our itineraries from other agents.

Supporting local is at the heart of what we do. Part of this philosophy is that we used ger accommodation provided by Mongolian families such as the monks at Native Mountain on this itinerary. However, at no point have we ever rocked up and demanded accommodation. Our relationships with the families we work with are genuine - forged over time and with plenty of tea.

Families offer ger accommodation to help supplement their income. Most are small rural businesses providing extra accommodation. Some accommodation is offered by herders, some is offered by 'retired' herders who no longer migrate, some by families that live in small town communities and some by families that own small ger camp businesses. By using this form of accommodation it provides you with a more genuine insight in to the real way of life in Mongolia and it benefits the local communities through which we are travelling.

However, these are real people with real lives to lead and at no point do we ask the families to change their way of life for our/your own benefit or comfort. If they don't have a shower, neither will you! (Don't panic!…see below!). We ask our guests to try and embrace (!) and enjoy any differences that they come across in Mongolia. Experiencing the differences is all part of any trip and makes it a more authentic and positive holiday for you and a more respectful and enjoyable experience for the locals as well.

One example of this is our use of the local town shower houses. Very few families have access to running water from a tap. We do as the locals do and use the local town shower houses. They're a great way to meet members of the local community but it also means we do not put too much pressure on local resources. In the words of author Jack Weatherford in Genghis Khan and the Making of the Modern World – 'Compared to the difficulty of daily life for the herders, living permanently in those areas, ours were only the smallest of irritations.'

We have even written our own guide to the culture and traditions of Mongolia - researched over the 13 plus years I have lived and worked in Mongolia. You receive this guide on your arrival into Mongolia as a way of preparing you for your experience.
Popular similar holidays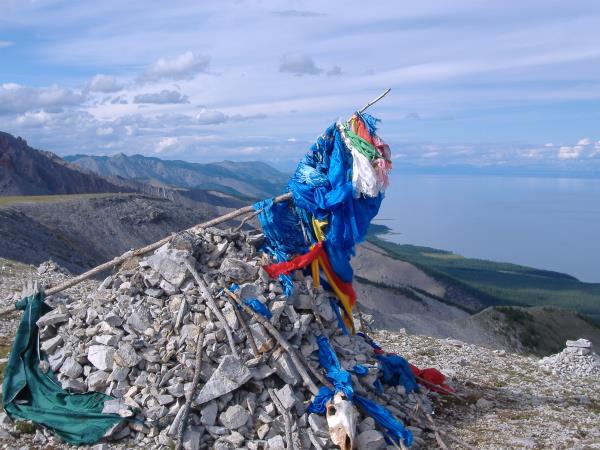 Off the beaten track adventure through spectacular Mongolia
From US $3130 - US $3670 23 days excluding flights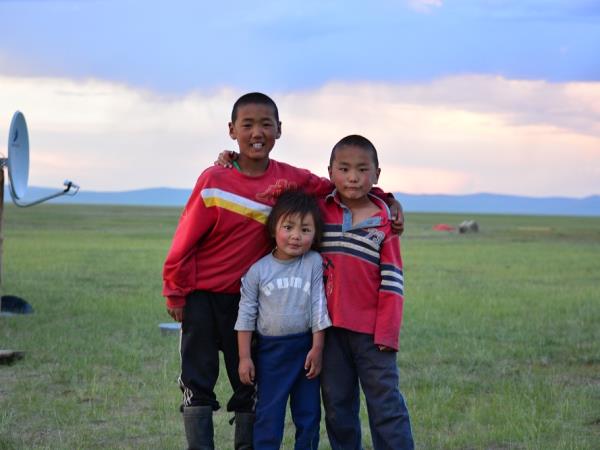 Journey through stunning Mongolia with your family
From £1750 - £2200 15 days excluding flights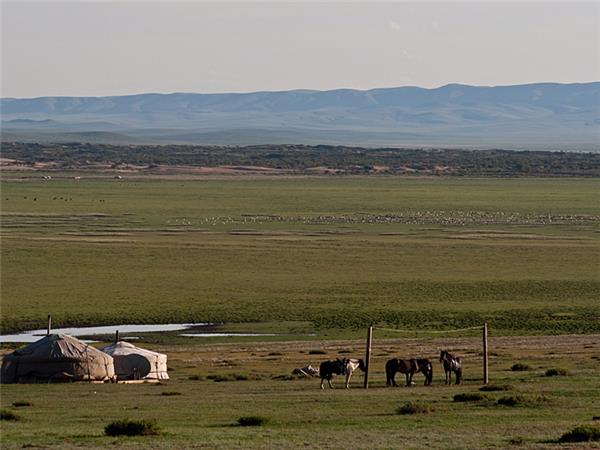 Discover the remote Mongolian countryside
From £3949 - £3999 16 days including UK flights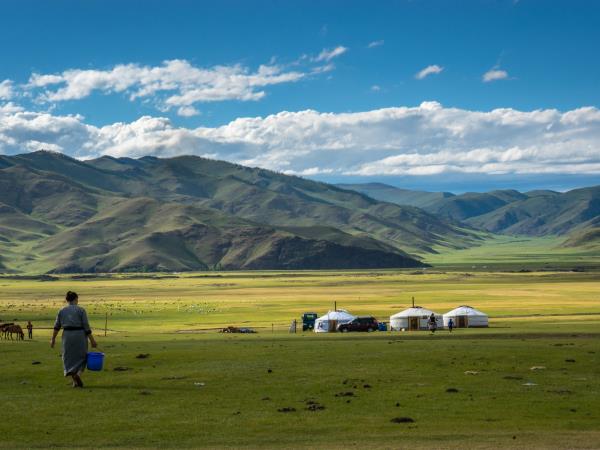 An insight into local life in spring time Mongolia
From US $2095 - US $2370 13 days excluding flights