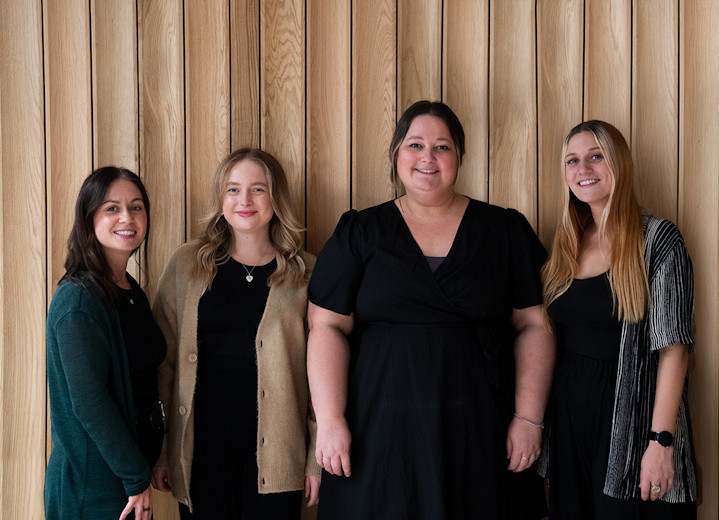 Check dates
2020: 26 Jul, 9 Aug
Responsible tourism
Responsible tourism: Family volunteering in Namibia, desert elephants
Environment
The team in Namibia actively work to conserve the environment through contributing to the research of the desert elephant population and work alongside the community to educate on the best ways to peacefully livelong side the wildlife without conflict.
The team sleep camp in the open so there are very limited impacts to the environment on the elephant tracking patrol. The team use locally sourced food and cook over a camp fire and promote minimal waste. The water at the base camp is heated through solar panels. The buildings at the base camp are built from local materials and using locally sourced food and bricks. Transport is actively minimised so that limited trips are made to help conserve the environment.
Prior to the 1900s elephants lived in the region but left due to over hunting and were reduced to small separated populations in the north western regions of Namibia. Therefore, when the first elephant herd returned to the region in 1995 the local communities were not used to living alongside elephants. This resulted in conflict as the elephants caused damage to their property in search of water. Many families in the desert solely rely on farming to survive and they need reliable water for their crops. Elephants cause great issues for the local community as they often damage their wells, pipes and water pumps in a search of water to drink. The team seeks to conserve the desert elephant population by conducting research on elephant movements, distribution and complying identification guides on herds and individuals. The elephant's movements are recorded through their GPS position and mapped online which helps the team decide which farmland is a top priority for building protection walls. The research team are collecting information so that each elephant in the three herds in the region can be easily identified and are compiling and updating their identification guides.
Community
The project actively supports the local community through volunteers building walls to protect farmers' water points and construct drinking points for the elephants to reduce the conflict between people and elephants. The project team conducts vital research by tracking and recording data on the local elephant population. The aim is to develop a greater understanding of the elephant herds as well as creating a positive relationship between community and desert elephants, enabling them to live together in harmony.
The project employees people from the local community at the base camp to help support the neighbours at the project. The project team runs educational sessions with the local community so that they can learn about elephant behaviour and live safely and in harmony with the elephants. The project team also promotes responsible tourism with the elephants in the region.
Volunteers are encouraged to buy handicrafts from the local tribes shops which are available in the local area and the team support the local economy in remote villages by buying any required additional food and drink items from the village shops.
Popular similar holidays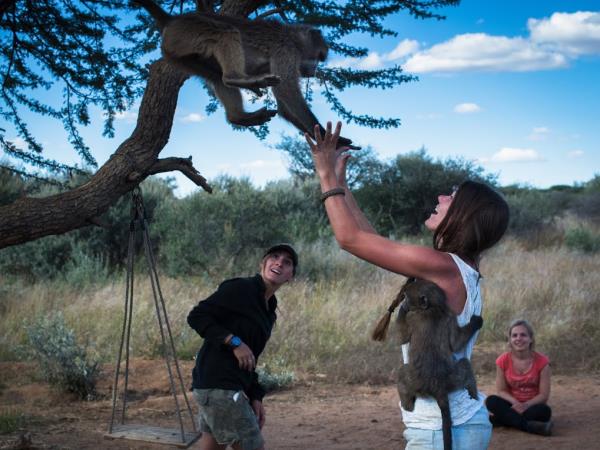 Care for rescued animals in Namibia
From £895 15 days excluding flights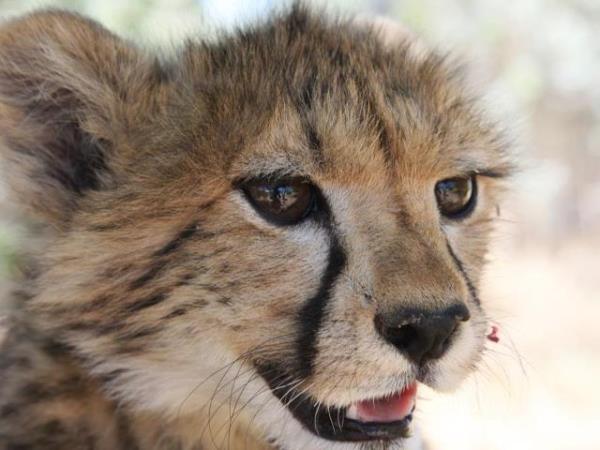 Rehabilitate and release cheetah in the wilds of Namibia
From £1135 17 days excluding flights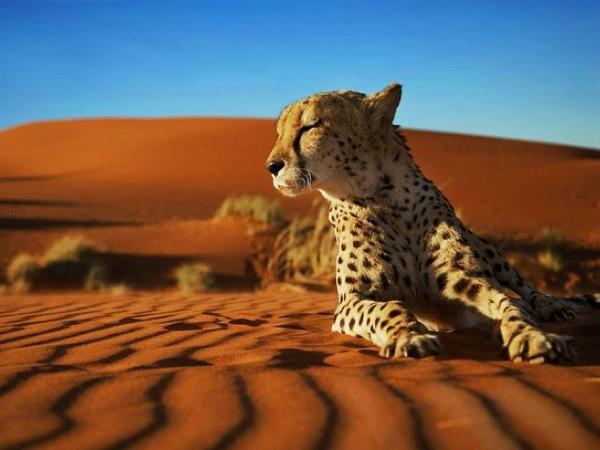 Assist the team as a Big Cat Conservation Volunteer
From £1135 17 days excluding flights
Help protect and research the desert elephants
From £995 - £3645 12 days excluding flights