"Working on the basis that this is a once in a lifetime voyage, this 3-week odyssey explores each of Antarctica's highlights - from Shackleton's grave to the otherworldly peninsula."
Highlights
Ushuaia | Beagle Channel | Falkland Islands | Stanley | South Georgia | Shackleton's grave | South Orkney Islands | Antarctic Peninsula | Zodiac tours around icebergs | Penguin and albatross colonies | Dolphin and whale sightings | Optional on some departures: hiking, kayaking, snowshoeing, camping
Description of Antarctica, Falklands & South Georgia small ship cruises
This expedition cruises across great ocean wildernesses to some of the most remote places on the planet. The ship travels from Ushuaia on Tierra del Fuego across to the penguin-filled Falkland Islands, then onto windswept South Georgia before reaching the icy waters of Antarctica.

This Antarctica small ship cruise is an adventure – but a comfortable one. Our vessels carry 54-189 passengers, and lectures take place on board with our natural history guides, who share information on the geography, flora and fauna of Antarctica. Most days there will be the opportunity to disembark and explore these isolated islands, standing surrounded by thousands of king penguins, visiting the grave of Sir Ernest Shackleton, and on some departures, you can follow in the steps of his Antarctic journey.

The Falklands are our first stop, and here we'll be introduced to myriad Antarctic wildlife. Penguin species on these islands include king, gentoo, Magellanic and the aptly named rockhopper – and there are breeding colonies of black-browed albatross. Steamer ducks can be seen from the harbour road in the Falklands' capital, Stanley; these flightless birds propel themselves over the water at great speed along the inlet. From your zodiac boat, look out for Commerson's dolphins, who love to ride the bow waves.

Our Antarctica small ship cruise continues to South Georgia – an incredibly remote island and the final resting place of Shackleton, who was buried in the hills above Grytviken. South Georgia is wildly beautiful and otherworldly, it is often considered to be a highlight of the expedition. Despite its seclusion, there is abundant wildlife here, and you can see the glaciers sparkling along the coastline, between blue sea and green valleys.

Meet more king penguins at Salisbury Plain – the enormous colony seems to extend into the horizon! South Georgia's beaches are the preferred spot for huge male elephant seals to bark, battle and claim their territories – a dramatic sight.

Our expedition heads southwest from here, crossing the final stretch of water before the Antarctic Peninsula. We'll pass by the South Orkney Islands before reaching our destination, aiming to sail through the awesome Lemaire Channel if the icebergs allow. This is one of the best places to observe whales, including humpback, minke and fin, as well as crabeater, Weddell and fearsome, shark-toothed leopard seals. The South Shetland Islands, just north of the peninsula, shelter penguin rookeries and more wildlife encounters; landings here may include Half Moon Island, Deception Island and Hannah point, depending on conditions. Brave passengers can choose to truly "immerse" themselves in Antarctic here – with a swim in these icy waters.

Antarctica small ship cruise itineraries are always heavily dependent on weather, ice and sea conditions as well as the chosen vessel; the sample itinerary below gives you an idea of what you may be doing on our 20-day trips. The expedition team will determine the final route.

Please contact us for a detailed day-by-day itinerary.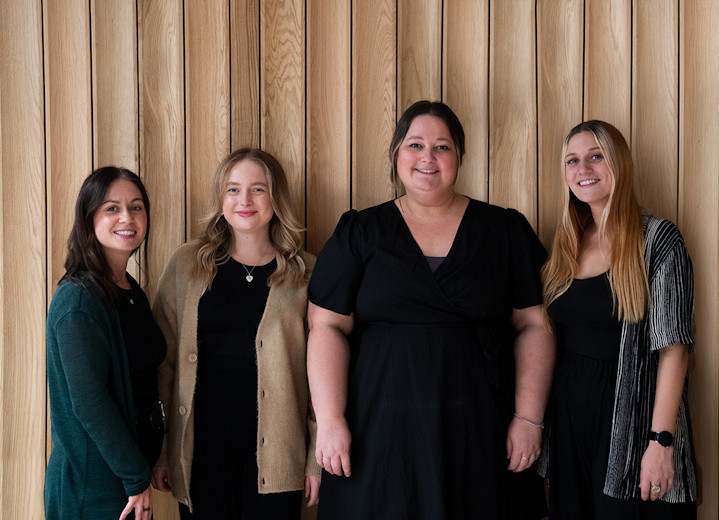 Check dates, prices & availability
Our top tip:
Antarctica is not as bitterly cold as you may think, with temperatures around 0&degC. Windproof and waterproof layers are more important than super warm gear.
Trip type:
Small ship expedition cruise.
Activity level:
Leisurely-moderate.
Accomm:
Comfortable cabins, most en suite and with outdoor views.
Solos:
Solo travellers welcome. Single cabins available with surcharge.
Included:
Accomm., onboard lectures, polar boots. Some dates include local flights within S. America.
Meals:
All included. Served in dining room, occasional BBQ on deck.

"Penguins have an amazing language that they seem to talk to one another all day long and when you get a lot in a colony there's a very loud chatter."
Learn more about this itinerary in Responsible Travel's interview with Charlotte Caffrey a tour leader on this trip
Read full interview
Responsible tourism
Responsible tourism: Antarctica, Falklands & South Georgia small ship cruises
Environment
We are committed to the conservation of the places we visits. This is why we have calculated the average CO2 emissions of our Arctic and Antarctic Voyages and will automatically offset each client's share of emissions via the charity Rainforest Concern's new Rainforest4Climate programme. We will also automatically offset the carbon emissions of flights booked through us for our polar expeditions.
Our Antarctic ships are smaller, less imposing on the polar landscape than the bigger cruise ships. Group landings by zodiacs are more easily managed and a low ratio of leaders to passengers provides a personalised, added value experience. Your on board natural history experts, through guided walks and evening talks, reveal the wonders of Antarctic scenery and wildlife and introduces some of the local and global conservation issues which this fragile habitat faces.
Our polar trips are made under full membership of the International Association of Antarctic Tour Operators (IAATO) and as such abide by their strict codes of conduct. Encounters with all wildlife are controlled by strict responsible codes of conduct.
Community
The areas we visit throughout Antarctica and the subAntarctic region have no permanent population other than the researchers who reside seasonally or overwinter at bases in the Peninsula and the Antarctic Islands. There is a good rapport between such station staff and our small expedition ships, we bring passengers to appreciate their work, offer company and discussion and also bring their otherwise underused cash to uniquely spend on what service or souvenir they offer. At Vernadsky station for example the friendly Ukrainian researchers are happy to provide us with a tour of their laboratories- the place where the Ozone hole was first discovered, share news and stories, join us for a beer or vodka at their bar and of course sell stamps and postcards which can take up to a year to arrive! Help is also given to scientists and station personnel if they need to be transferred from South America to their working places in the Antarctic, and vice versa.
3 Reviews of Antarctica, Falklands & South Georgia small ship cruises
4.5 out of 5 stars
---
Reviewed on 07 Feb 2016 by Helen Connolly
1. What was the most memorable or exciting part of your holiday?

The sheer breathtaking beauty of Antarctica, the massive tabular bergs, and the
incredible wildlife and -the penguins in all varieties were definately the highlight amazing birds endlessly entertaining to watch yet incredible survivors in such extreme conditions.We were also lucky enough to see breaching humpbacked whales, 4 types of seal ,and numerous other birdlife and sea life at close quarters.

It is a wildlife enthusiasts and photographers heaven.The additional highlights for me were to have been able to follow the route of the Irish explorers Shackleton and Crean and by camping out for a night. Part spent in a snow hole and part in a tent, I really appreciated the harsh conditions which they endured but for me thankfully only for one night.

Also by visiting the old whaling station on South Georgia and Shackleton's grave and trekking part of the Shackleton route down to it I felt a sense of history. This was also keenly felt when we managed to get so close via zodiac to the place that the men left behind had camped on in Elephant Island. Finally swimming in the antarctic was a first (suprisingly not much colder than a dip off our southern shores here in Ireland) and also being held on shore for a couple of hours because the pack ice had blocked our return to the ship all added to the sense of adventure, and power of nature which this incredible place throws up daily. This trip will forever stay in my heart- and Antarctica truly is a gem which I feel incredibly fortunate to have had the chance to visit.


2. What tips would you give other travellers booking this holiday?

Read about the history and the wildlife in advance and bring a really good camera, but more importantly a good pair of binoculars- mine were hopeless! Also, the jacket you are given is incredibly warm- I hardly used my down jacket, except for the camping.


3. Did you feel that your holiday benefited local people, reduced environmental impacts or supported conservation?

It certainly supported conservation because we were reminded daily to leave no
trace and alot of the money rasied on board supported different conservation
programmes like the rat erradication programme in South georgia and also one of the museums. Money was also given to a Phillipino project since most of the crew were from the Philippines.


4. Finally, how would you rate your holiday overall?

Incredible. I would go again tomorrow if I got the chance. It is expensive and I
felt really guilty about that initially but it really is only the fortunate few who can go there and every single hour of overtime which I'd did for the previous 18 months to pay for it was money and time well spent. From the booking of the trip to the staff who ran the trip-I could not speak highly enough of my experience.
---
Reviewed on 17 Feb 2013 by rebecca allcock
1. What was the most memorable or exciting part of your holiday?

South Georgia is an amazing place. The beaches were packed with tens of thousands of penguins and they weren't afraid to come right up to us. The scenery in Antarctica is beautiful. There were so many highlights - penguin chicks, baby fur seals, spectacular icebergs, stunning scenery, whale watching, a polar plunge, and so much more!


2. What tips would you give other travellers booking this holiday?

Don't forget to pack sunscreen and take twice as many SD cards as you think you will need!


3. Did you feel that your holiday benefited local people, reduced environmental impacts or supported conservation?

The holiday definitely raises environmental awareness through a series of informative presentations about wildlife, conservation and global warming.
The expedition staff were experts in all areas and advised how to reduce the environmental impact via methods such as decontamination of boots, kit etc between shore visits.


4. Finally, how would you rate your holiday overall?

Fantastic - it's more than a holiday and is so different to anything else I have ever done. Book it now!
---
Reviewed on 24 Apr 2012 by Christine Brignoni
1. What was the most memorable or exciting part of your holiday?

The location......How could anyone not enjoy Antarctica? Every part of the holiday was memorable including animals, birds, scenery, the ship, fellow travellers and expedition team.


2. What tips would you give other travellers booking this holiday?

To choose a small expedition ship, it's much more fun.


3. Did you feel that your holiday benefited local people, reduced environmental impacts or supported conservation?

Before visiting the Antarctic everyone receives a guidance for visitors leaflet, which should be followed to the letter. Antarctica must be kept pristine as, I am sure, all who have visited this wonderful continent will agree.


4. Finally, how would you rate your holiday overall?

Every single day was another adventure.
---
Popular similar holidays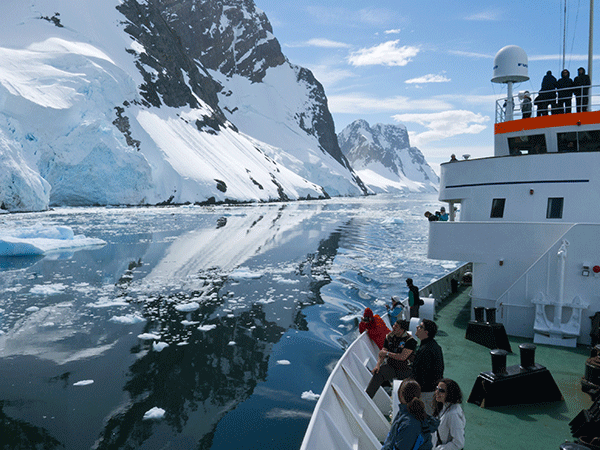 Classic 11 Day Expedition Cruise to Antarctica
From £4680 11 days excluding flights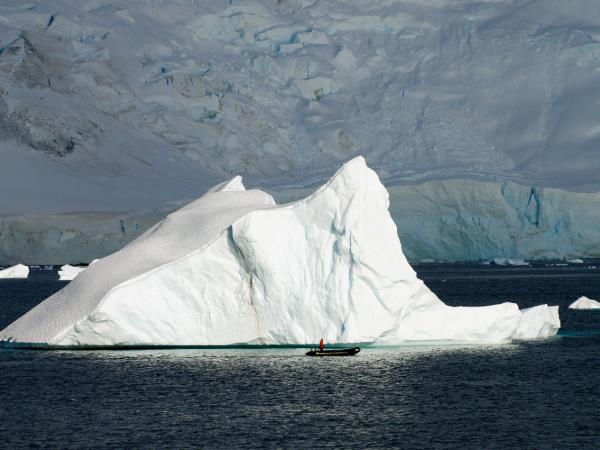 An inspiring, beautiful & diverse polar wilderness journey
From €6220 12 days excluding flights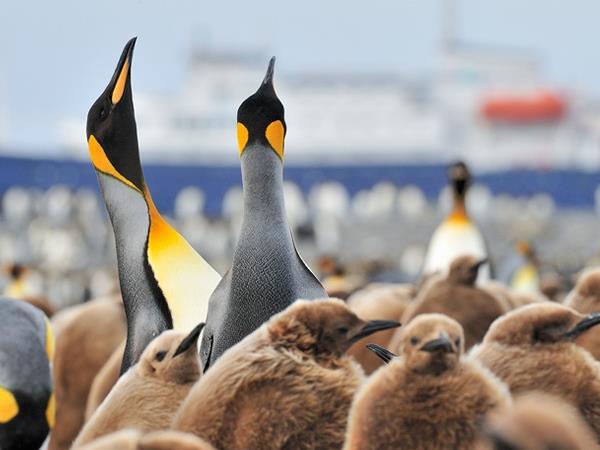 The Ultimate Antarctica Experience
From €10450 - €12250 21 days excluding flights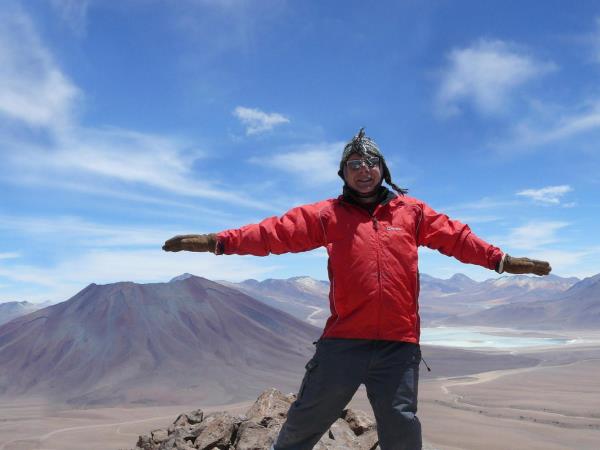 Walk in Atacama and Patagonia before cruising Antarctica
From £13725 4 weeks excluding flights