Antarctica & Falklands cruise guide
There's something intrinsically eerie about the beauty you'll see in Antarctica and the Falklands. The remote, stripped-down splendour of glaciers, one-man-band research stations and abandoned whaling stations – and then, suddenly, the bolshie chaos of colossal penguin colonies and calving glaciers erupting out of the silence. Male elephant seals crash against each other and a who's who of whale species sift the surrounding Southern Ocean for fish and krill.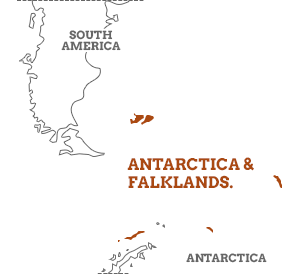 By pairing Antarctica and the Falklands, you'll see some of the biggest bird colonies in the world, from gold-flushed king penguins to endangered black-browed albatrosses.

Not everyone adds a trip to the Falklands to an already extensive Antarctic voyage – so why do it? It's all about contrast and curiosity. While you must brace yourself against the chill to explore Antarctica, the Falklands set down penguins and sea lions on largely sunny beaches and grasslands. It's also home to the largest colony of gentoo penguins on the planet. Then there are the human stories. You can chat to sheep farmers and shopkeepers – regular folk who simply choose to huddle down at the edge of the world. Read on in our Antarctica and Falklands travel guide.
Antarctica & Falklands cruise highlights
Holidays to Antarctica and the Falklands are once-in-a-lifetime expeditions. Stretching between 19 and 25 days, these small-ship cruises carry 50-200 passengers and offer small Zodiac boats for seeing wildlife up close. Trips start in Argentina, either in Buenos Aires or Patagonia's Ushuaia, before sailing east to the Falklands. After a few days of exploring penguin beaches and the eccentric British capital Stanley, the real trek begins. You'll spend a couple of days sailing to the remote islands and glaciers of South Georgia. The wildlife-heavy South Orkney Islands and South Shetland Islands are usually the next stops, followed by the grand finale – the ever-shifting icy coastline of Antarctica.
1. Antarctic Convergence
The Antarctic Convergence loops right around Antarctica, marking where cold waters rise and warm(ish) waters sink south. Krill and plankton numbers soar here, so you've got a great chance of glimpsing humpback, fin and minke whales, as well as albatrosses and immense fog banks straight out of a John Carpenter movie. You'll cross the Antarctic Convergence as you sail between the Falklands and South Georgia.
2. Grytviken, South Georgia
Grytviken was once the biggest whaling station in South Georgia, but these days it's most famous for hosting the gravesite of British explorer Sir Ernest Shackleton. The Norwegian fishing families who settled here in 1904 have all gone, but you can still visit the warmly lit Norwegian Lutheran Church and red-roofed South Georgia Museum. It's an absorbing dose of human history amongst the natural wonder of South Georgia.
3. South Orkney Islands
Penguins far outnumber people in the South Orkney Islands, a group of volcanic islands between South Georgia and the Antarctic Peninsula. In fact, the only people here are the scientists in the Argentinean Orcadas base who can answer any questions about the resident Adélie penguins, towering glaciers, 19th-century Scottish expedition huts and towering glaciers you see around you.
4. South Shetland Islands
The South Shetland Islands are a sprawling archipelago of about 150 isles a half-day's sail north of the Antarctic Peninsula. Some islands are highlighted with luminous mosses and lichens. Smith Island comes with a 2,105m-high mountain. Then there's Deception Island, which metes out smoking hot springs, a flooded volcano that last erupted in 1969, and abandoned whaling stations adopted by thousands of cape petrels.
Stanley, Falkland Islands
5. Stanley, Falkland Islands
Stanley is the capital of the Falkland Islands, an archipelago off the east coast of Argentina. Once an outpost for British traders, sailors and whalers, it's now a surreal mix of South American and British cultures. Expect clapboard churches, (delicious) fish and chip shops and a museum that all came off practically unscathed during the 1982 war.
6. Volunteer Point
You'll hear Volunteer Point before you see it. This northwesterly peninsula is home to thousands of gentoo penguins – just a smidgen of the 120,000 breeding pairs that colonise the Falkland Islands. Chattering birds pack the sands from tideline to grassland, sharing space with over 1,000 pairs of gold-tipped king penguins. Awe-striking scenes considered, it's well worth the bone shaking, off road drive from Stanley.
Our Antarctica & Falklands Holidays
If you'd like to chat about Antarctica & Falklands or need help finding a holiday to suit you we're very happy to help.

More about Antarctica & Falklands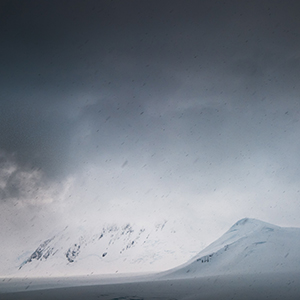 The conditions of shipping passages dictate the best time to go to Antarctica and the Falklands.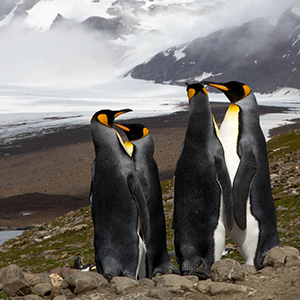 South Georgia is a far-flung British territory filled to the brim with chattering penguin colonies, roaring elephant seals and rocky islands that double as albatross sanctuaries.