Arctic cruise itineraries
---
Make the most of your time
Sailing around this fairytale region is possible for just a few months each year – the long Arctic summer, when pack ice melts and routes around Greenland and Svalbard become iceberg filled corridors, with fjords, glaciers and views towards towering, snow-draped mountain ranges. Arctic cruise itineraries are broken up by shore visits to walk across blooming tundra, hike up mini mountains, look for polar bears and other wildlife, and visit the many communities that thrive in one of the planet's harshest environments. Zodiacs and rigid inflatable craft take you ashore, as well as allowing for close-up views of 100m-high icebergs, long tusked narwhals and ghostly beluga whales.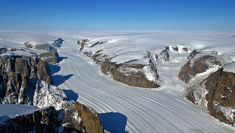 Baffin Island
Enormous, frozen Baffin Island is a haven for Arctic wildlife, including walrus, seals, polar bears and huge colonies of seabirds. Sail past glaciers, fjords and Arctic plant life, looking out for rare beluga and bowhead whales. Meet the Inuit inhabitants of Pangnirtung and Pond Inlet, who create wonderful carvings, textiles and drawings, blending traditional and contemporary styles. Nearby visitors' centres showcases their lifestyles and histories.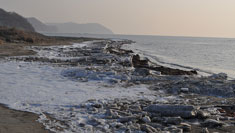 Eastern Siberia
The frozen sea between Russia and the US was once known as the Ice Curtain – but today, navigating these waters is possible for a few months each year. The wilderness islands include the Wrangel Nature Reserve, whose mammoth steppe vegetation is filled with strange endemic flora. Visit the remains of a 3,400 year old Eskimo camp, and look for grey whales, polar bears, musk oxen and Pacific walrus.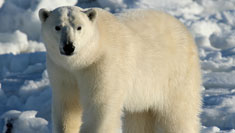 Hudson Bay
The islands surrounding the world's second largest bay are a paradise for wildlife fans. Guillemots and gulls nest on cliffs overlooking the bay, while shore excursions via zodiac are the best way to spot walrus, polar bears and the enormous caribou. Beluga whales swim in the depths. Inuit villages are dotted around the bay – as well as the remains of indigenous Thule settlements, the Arctic's original inhabitants.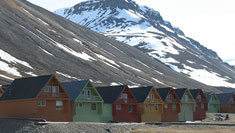 Longyearbyen
Svalbard's capital has a population of just 2,000. Museums reveal artefacts from early polar explorers, as well as the human and natural history of the archipelago. Try dog sledding, kayaking and even coal mining – and unusual insight into life on the roof of the world. You can't leave the town unaccompanied; polar bears are present all year round. Brentsburg, a nearby Russian settelemnt is a popular day trip.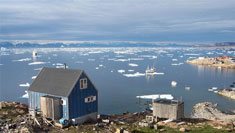 North East Greenland
Northeast Greenland is the world's largest National Park. Epic fjords bordered by 2,000m high mountains shelter narwhals and walrus. Vivid turquoise glaciers splinter into the 100m-high icebergs of "iceberg alley". On land, explore tiny Ittoqqortoormiit, with its primary coloured houses, and see how people live on the isolated edge of the Arctic, alongside musk oxen, polar bears – and the Northern Lights.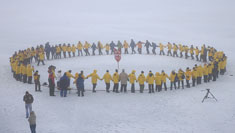 North Pole
Sail an icebreaker on one of the world's most elusive cruises – to the North Pole. Just one or two expeditions take place each summer, during the scant few weeks when the passage is navigable, smashing through thick pack ice to reach the top of the world – the North Pole. Voyages stop off at far-flung Russian islands, and you'll get to "walk around the world" in seconds.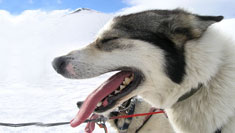 Northwest Passage
This legendary route proved to be the final expedition of many Arctic explorers. Today, sailing between Canada's northern islands is safe but no less thrilling, with plentiful seabird sightings and astonishingly wild landscapes. Discover the remote sites visited during historical journeys, and the Inuit community of Mittimatalik, with its backdrop of mountains and ice caves. Here, try dog sledding and whale watching.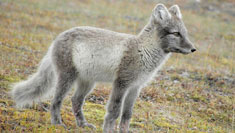 Svalbard
Far beyond the Arctic Circle, this archipelago is the stuff of icy legend. Walrus and auks, reindeer and bearded seals, foxes and 3,000 polar bears inhabit the snowy shores and mountains, surrounded much of the year by pack ice. Eerie, white beluga whales bob offshore. Spitsbergen, the largest island, has glaciers and fjords to explore. Trek across flowering, windswept tundra, and visit the polar research station.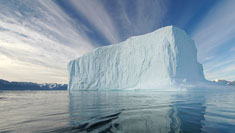 Western Greenland
The 5km-wide Jakobshayn Glacier calves icebergs into Disko Bay – a popular whale-watching spot. Trek up Avangnardlit for magnificent views of the surrounding UNESCO ice field, or visit Uummannaq with its colourful mountainside homes. Discover 11th century Thule culture remains, and artefacts dating back 4,000 years. Explore living culture in Kangaamiut – a traditional handcraft hub – and Nuuk, the tiny capital.

Hello.
If you'd like to chat about Arctic cruises or need help finding a holiday to suit you we're very happy to help.
Rosy & team.
01273 823 700
Arctic cruise itineraries
---

Wildlife Cruise (14 days):

Svalbard ► Longyearbyen ► Greenland Sea ► Eastern Greenand ► Denmark Strait

Eastern Siberia (15 days):

Alaska ► Eastern Russia&nbsp ► Wrangel ► Herald Islands ► North Siberian coast ► Bering Strait ► Chukotka Coast

Baffin Island (13 days)

Ottawa ► Iqualuit ► Lower Savage Islands ► Monunemtal Island ► Pangnirtung village ► Sunshine Fjord ► Auyittuq National Park ► Qikiqtarjuag Inuit settlement ► Isabella Fjord ► Gibbs Fjord ► Pond Inlet ► Sirmilik National Park ► Devon Island ► Prince Leopold Island ► Resolute ► Edmonton