Itís estimated that almost 200,000 people on Bali are living in poverty*, especially within the remote, rural northeast, and through a combination of desperation and naivety, the vast majority of young men and women within Baliís sex trade will have been put there by members of their own family.** Despite the obvious moral and religious contradictions, sex is openly for sale in Bali with busy tourist areas in Kuta, Seminyak and Sanur attracting kids to the bright lights like moths to flames, with the all powerful western dollar often seen as the only means of escaping an endless cycle of destitution. Kids will start off begging or selling trinkets by the side of the road before being drawn into a world where accepting money or anything else of value for sexual abuse isnít considered illegal, even for children, especially if no complaints have been made by the victim. The cycle continues once children get too old to beg or charm Ė because theyíre no longer Ďcute enoughí - with Ďmassage parlorsí, brothels and red light districts beckoning teens deeper into a murky underworld with the threat of HIV/AIDS an ever-darkening shadow hanging over the beaches of Bali.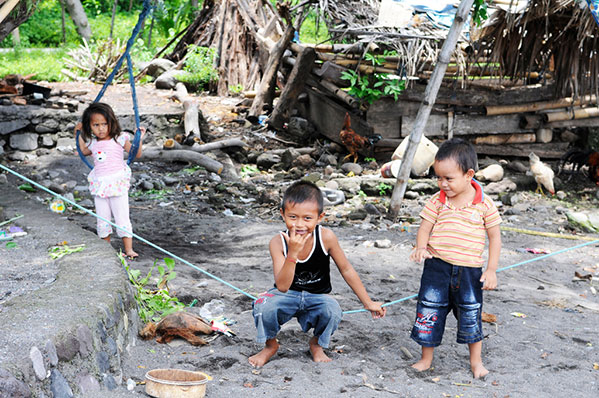 What you can do
If you see kids begging: please donít give them any money, donít buy them anything and donít pay for any 'impromptu' dance performances or shows. By giving begging children money you may well be lining the pockets of threatening adults and perpetuating the poverty trap that is basically akin to slavery. There are several charitable NGOs that have been set up to help kids get off the streets.
Soul Surf Project
is one such non-profit making organisation that aims to break Baliís cycle of street kids and sex tourism, and if youíre interested in helping, please make a donation or find out how you can get involved before, during or after your visit to Bali.
Sources: *The Bali Times; **The International Labour Organization
For more information on how to help kids in Bali, please read these
ChildSafe tips
before you go.