The night train to Lapland won't involve much looking out of the window, especially if you travel in winter. The sun sets in Helsinki by 3.30pm in December, and in Rovaniemi it's gone by 1.30pm. But in the morning, waking up as the train nears its station, you might see what looks like frozen giants out of the window – trees bowed under several layers of hard rime and snow, known in Finnish as tykkylumi.
It's a sight that will shut down anyone who says Finland's landscapes are too flat and boring, and its trains too expensive, to be worthy of a holiday. A tailor made rail tour in Finland, organised by an expert holiday company, will quickly change your mind.

The landscape is fresh-faced. Ninety percent of Finland is made up of forests and lakes, pleasantly framed by your carriage window.

There's an overnight train from Helsinki to Rovaniemi called the Santa Claus Expressiksi. The express train – for it is a whisk-you-off-your-feet trip – picks you up from the capital's impressive art deco station and arrives almost exactly 12 hours later and 700km north in Rovaniemi, Lapland, the town that's considered the home of Santa Claus.

Though the southern half of Finland is well-mapped by railways, there aren't many trains that run into Lapland. The countryside is left open and boundless, so Sami can move their reindeer herds across plains.

Finland's rail network originated in the 19th century, when Finland was a region of imperial Russia. As well as lines connecting Finnish towns, there is a track connecting Helsinki to Saint Petersburg, Russia, which was opened in 1870 and still runs today with a high speed service. Nowadays, Finnish trains are as comfortable, clean and punctual as you'd expect from the technologically advanced and socially progressive Nordic country.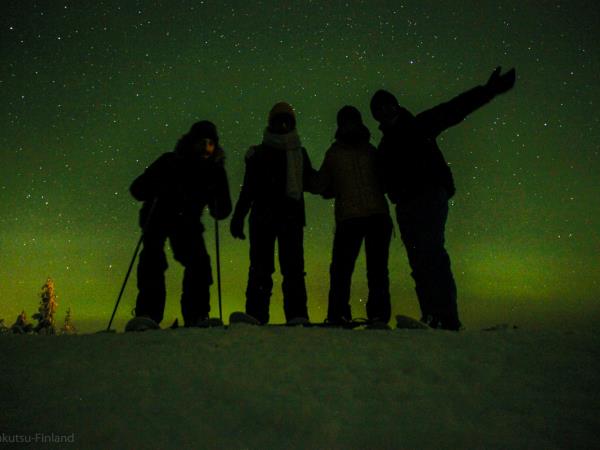 Finland south to north with the best snow activities
From
€1500

to

€2050
7 days
ex flights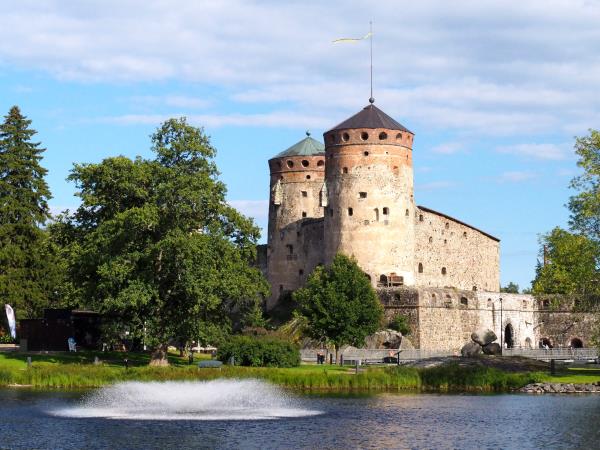 The most beautiful train journeys in Finland
From
€897

to

€1327
5 days
ex flights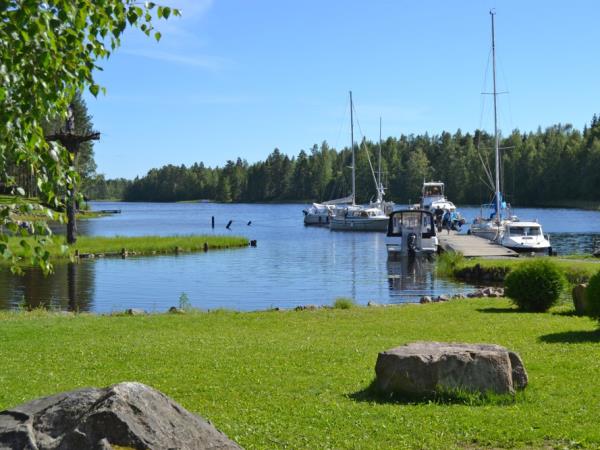 Active holiday for naturelovers in lake district of Finland
From
€1998

to

€2116
11 days
ex flights
How do I get to Finland by rail?
"Finland is almost an island," says Urpo Heikkinen from our Finnish specialist Upitrek. He operates low-impact holidays in the north-east of the country – and even calculates the carbon emissions of every guest who comes on his trips.

Urpo is keen that his guests get to him in the greenest way possible, but even he is philosophical about getting there entirely by train: "To get here from central and western Europe you have to fly to Helsinki – or fly to us. There is a train from Helsinki, but you have to get to Helsinki in the first place. It would take several days by train."
Finland rail holiday routes
Helsinki to Lapland
A direct train runs between Helsinki and the capital of Lapland, and one popular service runs overnight, taking 12-15 hours. Going to Lapland by train from Helsinki is a less polluting way to visit a region with some of the purest air in the world. If you don't fancy the sleeper train, you could get a direct day train to Rovaniemi, or from Helsinki to Oulu or Kemi – both around two hours south of Rovaniemi. In Kemi there is a permanent ice hotel – the SnowCastle – an experience worth donning some bed socks for.
Helsinki to St Petersburg
Lying 300km or so east of Helsinki, St Petersburg can be reached in three-and-a-half hours if you take the fast Allegro train. The route whizzes through wooded countryside, arching north of Helsinki to follow the land around the Baltic Sea into Russia. Like Helsinki, St Petersburg is a port city, but it's far larger – and perhaps more than a little bit grander, too. For art lovers, nothing in the rest of the region comes close to the treasures held in the State Hermitage Museum here.
Helsinki to Finnish Lakeland
Finnish Lakeland is a bit of a misnomer. Much of the country is covered in lakes, although the biggest are indeed here in the south-east just north of Helsinki. You can take a train to the small town of Mäntyharju and on to Varkaus, where you have good access to many of Finland's national parks. These sit in lakeside settings – some on islands – all guarding special wildlife like ospreys and seals. Lake Saimaa might be the most famous of all Finland's lakes. It's the largest in the country, and you'll swap railway for steamship to reach towns like Punkaharju, which sit on its shore.
Helsinki to southern Finland & Sweden
Helsinki is about as south as you can be in Finland. You can take trains from here up to Hämeenlinna, with its lakeside resort, and on to Vaasa, which sits on the gulf between Finland and Sweden. To cross to Sweden and reach the leafy university city of Umeå, you need to switch from train to ferry. You can now sweep south again by train to Stockholm, all along the Swedish coast. There you have it: a trip that arcs between southerly-situated capitals and explores the countryside in between.
Our top trip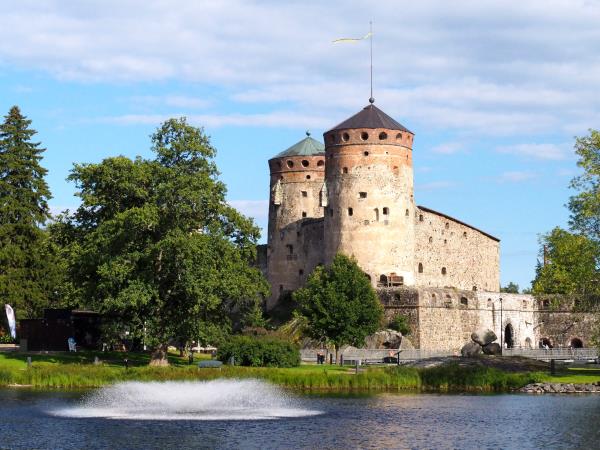 The most beautiful train journeys in Finland
From
€897

to

€1327
5 days
ex flights
Tailor made:
This trip can be tailor made throughout the year to suit your requirements
If you'd like to chat about Finland or need help finding a holiday to suit you we're very happy to help.

What do Finland rail holidays entail?
Going on a tour by train means you get your tickets all pre-booked and your timetable completely sorted. All you need to do is climb on board. Rail holidays in Finland usually involve a few train trips through scenic countryside, either sleeping on board overnight trains or staying in hotels.
To get to the best parts of Finland on one trip, you can't always use the trains. These holidays also include transfers by ferry, car and occasionally plane to make sure that you can take in the highlights – whether that's from a window or from a giant canoe on a mirror-flat lake.
Family rail trips are a great way to see Finland. With your own private, child-friendly rail compartment, you can sit back and watch the scenery – looking out for elk and eagles – and not worry about juggling navigating, driving and entertaining the kids the way you might if you took a car. The Finnish Lake District is an easy place to reach by rail from Helsinki, and as soon as you step out the station you'll experience quintessential Finnish beauty: lakeland, woodland and holiday cabins, smoke gently issuing from their saunas, and a relaxed pace of life that suits families well.