Its most famous resident may be Santa Claus, but a Finland holiday is definitely not just for Christmas. Europe's seventh-largest country straddles the Arctic Circle, encompassing splintered archipelagos, 188,000 lakes, and far-flung Finnish Lapland, stretching towards the North Pole.

This real-life Narnia shelters creatures few still associate with Europe - brown bears, wolves, elk, moose, and ferocious, fantastical-sounding wolverines; along with the indigenous, reindeer-herding Sámi.

The Finns have an unusual yet strong sense of identity – neither Scandinavian nor truly Baltic, having resisted the Red Army. Finnish life is shaped by the drastically differing seasons – from the sublime summer days where the sun barely dips below the horizon, to the polar nights which can drop below -30°C. Warmer weather sees the Finns flocking to lakeside summer homes to soak up the midnight sun, while the cold is combatted in a most quintessential way: the sauna.
What we rate & what we don't
Sámi culture
The Sámi
are the original inhabitants of Lapland, and spending time with them on your Finland holiday will add a fantastic new perspective on this remote region. Around 10 percent of Sámi still herd reindeer, which they use for milk, clothing, meat and bedding, and their rich culture includes weaving, traditional cuisine, improvised singing and shamanic drumming.
Arctic climate
Far from being endlessly cold and dim, Finland's climate varies greatly depending on latitude and season. Away from the darkness of the solstice, winter days can be gloriously clear, with bright, crisp snow. In summer, the sun never really sets, and temperatures can reach the mid-20Cs – ideal for water based holiday activities such as canoeing, boating and lakeside retreats.
Mucking in
Multi-day cross-country trips can be very hands-on. Everyone does their part, and this takes a long time because everything – food, water, your hands – is frozen. For some, working on holiday is unthinkable. But for many, feeding and settling the huskies, gathering logs for the fire and making holes in the ice for water are the most incredible parts of their Finland holiday.
Getting back to basics
Finland's towns are as modern as any in Scandinavia – but the best holidays are about "getting away from it all", and a Finland holiday offers that like few other European destinations. Don't lament the lack of electricity or whine about the non-existent wifi; savour the rustic cabins, lamplight, log fires, reindeer skin blankets, pitch black nights and raw, unspoiled nature.
Husky safaris
It's debatable who enjoys
husky sledding
more; the driver or the dogs. The huskies' excitement will no doubt add to your own; after a short lesson you'll be in charge or your own four-legged team, harnessing them before mushing through frozen, Christmas-card scenery with just the sound of paws on snow and swishing sleigh runners. Magical.
Northern lights
Nature's greatest light show
can last from a few minutes up to a couple of hours, and disappears into the dark northern night as suddenly as it appears. Sitting by a fire on a frozen lake, laughing and sharing warm drinks with fellow travellers while waiting for the elusive spectacle is all part of the Arctic's most otherworldly experience.
Reindeer farms
Pivotal to Sámi culture, reindeer are used for food, clothing, milk and jewellery, and the life of the farmers is intricately linked to the feeding, mating and movements of their herds. Meeting them during your Finland holiday and learning about their lives is fascinating. The reindeer are actually free to roam through the forests, yet each Sámi herder recognises his own animals amongst hundreds of others.
Helsinki
Mainland Europe's northernmost capital is perched on a peninsula which creeps into the island-filled Gulf of Finland. Its Art Nouveau architecture is well preserved, and
Helsinki
has a laid-back feel, especially in summer when the Finns spend as much time soaking up the sun as possible. Excellent museums and quirky bars will keep you busy day and night.
Father Christmas daytrips
Those who grumble that Christmas is becoming ever more superficial may want to check out the latest festive activity: a daytrip to see Father Christmas. Flying from the UK and Lapland and back in a day, whizzed around the snowy activities, this Finland holiday is sure to be memorable for all the wrong reasons, as well as contributing nothing to local communities and creating a horrendously high carbon footprint.
Downhill skiing
To truly appreciate the landscapes during your holiday to Finland,
cross country skiing
is the way to go. Faster than walking, less exhausting than snowshoeing, it allows you to build up speed, have campfire lunches in the forest and sleep in a different location each night, making the most of Finland's warm culture as well as its nature; unlike downhill skiing on an enclosed resort.
Zoos
There is plenty of incredible
wildlife in Finland
- with wolves, bears and wolverines all inhabiting the Wild Taiga forests. Given the thrill of wild encounters, on guided treks or during a night in a hide, it's extra baffling why one of Finland's star attractions is a zoo - complete with a captive polar bear, no less - an animal not even native to the country.
Synthetic, hi-tech snow gear
The hardy Finns know how to deal with the cold – and they recommend natural fabric for your Finland holiday every time. Warm outwear (all-in-ones, mittens) is generally provided by the tour companies and lodges, but you'll need to bring thin, insulating base layers, and wool and silk are superior for warmth. Don't shun the reindeer skins on offer at some of the cabins, either!
Our top Finland Holiday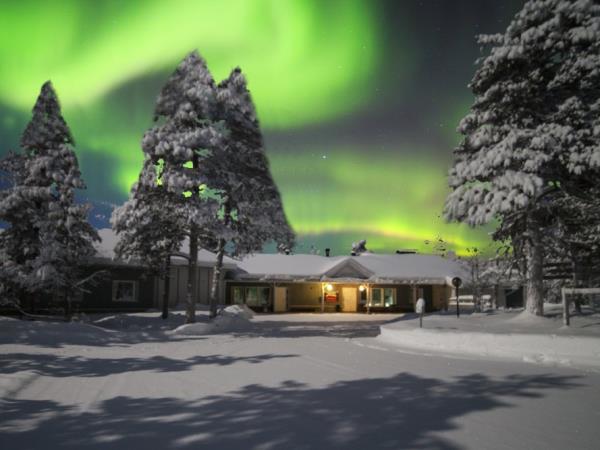 Experience the wilderness by car, snowmobile, skies, huskies
From
€1826

to

€2376
4 days
ex flights
Tailor made:
This trip is available between 25th March and 15th April
If you'd like to chat about Finland or need help finding a holiday to suit you we're very happy to help.

Eating & drinking
Try the Kuopio speciality kalakukko: a tasty, giant fish pie.

Karelian pasty, called karjalanpiirakka, is a pastry crust filled with rice. Hot butter is spread over the pastry before eating.

Get warm in the winter with glögi, a spiced, mulled wine poured over almonds and raisins.

Taste the Finnish landscape. Arctic wild berries, including bilberries, cloudberries and lingonberries, are served in juices and jams, or to accompany meat.



Finnish is famously, fiendishly complex, but any attempt to speak it is sure to break the ice with your hosts.

People & culture
Fought over by the Russians and Swedes for centuries, Finland has both Finnish and Swedish as official languages. Nine indigenous languages are also spoken by the 9,300 Sámi people here; Saami is the most widely spoken of these. English is widely understood in cities.

Something very hot may be called "Kuuma kuin saunassa" meaning "Hot like a sauna" of course.

Ask a Sámi if they speak English: "Hálatgo Eagalasgiela?"

If you're sledding and hear "Varo!", be careful - it means "watch out!"
Gifts & shopping
In Lapland, the 'Sámi Duodji' label shows that souvenirs have been made by local Sámi craftspeople.

Pendants and trinket boxes are skillfully carved from reindeer antlers by Sámi craftspeople.

Keep warm even when you're back home - knitted mittens and reindeer skin slippers are a cosy Finnish treat.

Sámi weaving is a beautiful, colourful tradition. We particularly love the belts, handwoven on traditional looms.

Lapland is sparsely populated with people, yet there are around 200,000 reindeer farmed by just 6,500 herdsmen.

How much does it cost?
Beer in a bar: £4.60

Cup of coffee: £2.80

Traditional pastry in a cafe: £2 - £3

Reindeer stew with lingonberries: £25

A session in a sauna: £15 per hour – or free in your hotel