Sailing in the Cyclades Islands
"It's the feeling," says Annie Antonatou, when asked what she loves about sailing in the Cyclades Islands. "Being on the waves at sea is like meditation. Once the boat starts moving, you forget about everything."
Annie is co-founder, guide and crewmember at our sailing specialists Mystic Blue, helping to run some of our most popular
Cyclades sailing holidays
. She's so at home cruising the Greek Islands that it'd be easy to assume that she got her sea legs before her land legs. But she discovered her love for the open sea like many travellers – by going on a sailing holiday.
Some trips spend time amongst the sail-white towns and blue-domed churches of headline islands Santorini and Mykonos. Others branch out to islands like Amorgos and Kythnos that international visitors rarely get the chance to glimpse. They weigh anchor in glassy turquoise bays for a dip or snorkelling trip, and are skippered and crewed by expert sailors who'll alert you when there are dolphins racing off the yacht's bow.

You never get bored of sailing around the Cyclades Islands. They're beautiful; they're magical.

"I really enjoyed that holiday," says Annie. "Afterwards, I started doing sailing lessons on the Solent when I was living in England; it was a great way to escape London for the weekend. It was something different."

On her return to Greece, she met Sotiris – now skipper at Mystic Blue – and discussed creating a holiday company for sailing and diving adventures in Greece. They launched their company in 2006 and have never looked back.

"You never get bored of sailing around the Cyclades Islands," says Annie. "They're beautiful; they're magical. They might look similar, but they're not. There's always something to see, and we get excited to show guests all these different islands – every time."
Why go sailing in the Cyclades Islands?
Island-hopping without the crowds
The Cyclades is home to some of the most popular islands in Greece, including Santorini, Paros and Mykonos. Santorini receives up to
two million visitors a year
. Cruise ships that hold up to 5,500 passengers (more than a third of the island's population) dock daily – and sometimes, six times a day. It's not uncommon to queue for popular sunset spots in high summer.
Sailing to Santorini and Mykonos
, however, gives you the chance to visit these beautiful behemoths outside the busiest times. That's when you can really enjoy wandering between white cliffside villages and ancient collapsed calderas. The yacht you'll sail in on is petite enough to access peaceful beaches that cruise ship crowds can't reach too.
It'll also swing by some of the other islands in the Cyclades that have kept well off the tourist radar, spreading the benefits of tourism far and wide.
"Guests are surprised that you can go to bays with nothing there," says Annie. "That there are deserted islands or remote bays that can only be accessed by sailboat – where there are no roads or houses."

Anywhere you stop, you can swim.

Swim stops in the Aegean
"Sometimes you have the northern winds at sea, but there are always protected bays to swim in," says Annie. "We don't have strong currents or tides, so it's safe to swim in the Aegean… Visitors are often surprised by how good the visibility of the water is. They aren't used to swimming in crystal-clear waters. And you can swim anywhere – anywhere you stop, you can swim."
A taste of Cycladic island life… and food
The biggest island in the Cyclades is Naxos – and that's only 40km long. Because of their snug size, most islands in this chain don't have big chain hotels, restaurants or monster marinas. The big cruise ships are unable to dock at most islands (hurrah!) and public ferries can be far and few between – and practically non-existent in the northern Cyclades.

"You mostly sail into small fishing ports and bays," says Annie. "And because they're smaller, with fewer visitors, they've kept their traditions – the architecture, the festivals, the music. People listen to this music even today… You discover a different side of island life."

That means you can still hear the sound of the bouzouki guitars and violins while wandering the backstreets and visit tavernas serving Cornish pasty-like pitarakia and slices of honey cheesecake. After all, traditional tavernas are a dime a dozen in these parts – many grow their own vegetables, keep their own goats, sheep and cows, and make their own olive oil and wine.

You discover a different side of island life.

Freedom from ferry routes & schedules
"With a ferry, you go from port to port," says Annie. "In a boat, you explore all the coastline and all the remote beaches and bays of the islands. There is no other way to explore some of the coastlines of many of these islands, especially in the north… You can anchor overnight; you can barbecue on the beach. You can 
combine sailing with walking
and explore inland too. Weather permitting, you can go almost anywhere you want."
Wild islands, wildlife & wildflowers
While you're on the water, you might spot dolphins, sea turtles and (if you're very lucky) endangered Mediterranean monk seals – the most protected animal in Europe. There are only around 250 left these days.
"It's lovely while sailing in the Cyclades because the dolphins come and swim with you off the bow," says Annie. "We've had quite a few encounters. They come and play with the boat, swim along or race."
This sweep of the Aegean is also very clear, with visibility up to 30m – the best lens through which to spy over 200 species of fish, octopuses, seahorses and lobsters. Some trips 
combine scuba diving with sailing
to give you the chance to discover this underwater world.
Back on land, the wild, isolated nature of many of the Cyclades, plus their spot as a migratory crossroads for birds en route to mainland Europe, Asia and Africa, makes for a massive biodiversity of species. Endemic creatures are perfectly adapted to these island outposts; watch out for Milos Island's unique speckled wall lizard and sand-hued viper.
Many birds of prey roost in the rocky crags of the Cyclades too, well away from people. The long-winged Eleonora's falcon is a favourite with birdwatchers, but eagles also glide through the skies, as well as shearwaters, pied wagtails and rock doves.
"It's magical in spring," adds Annie. "The islands can look barren in summer but there are so many wildflowers in spring that people are shocked. It's nice to combine sailing with walking then."

Dolphins come and play with the boat, swim along or race.

Environmentally sound sailing
Most of the crew and guides of our sailing holidays live in Greece year-round. As well as knowing all the best beaches and tavernas, they're invested in protecting – and even boosting – the environment they love.

You'll journey under sail wherever possible, with motor use kept to a bare minimum. Recycling and upcycling is standard – including the boat itself, which in some cases is a beautifully refurbished second-hand yacht. Reef-friendly, biodegradable cleaning products stock the cupboards too.

Some of our partners go one step further than maintaining the status quo. These environmental heroes organise beach cleans, hold talks on local marine ecology and conservation, and collect data for marine conservation charities. They'll brief you on why it's not a great idea to pocket coral or touch curious sea turtles (no matter how tempting it is).
Our Greece sailing Holidays
If you'd like to chat about Greece sailing or need help finding a holiday to suit you we're very happy to help.

What does a Cyclades sailing itinerary look like?
"There's lots of variety in the itineraries," says Annie. "You can go to different sets of islands, so we have lots of people coming back again and again."

It's impossible to see everything in the Cyclades during the 6-10 days of a sailing holiday, so each trip is a unique experience. On one holiday, you might go west of the Cyclades, another time explore the Small Cyclades, or a trip might combine the Cyclades and Dodecanese Islands.

A few of our favourite Cyclades sailing itineraries include:


Paros to Santorini (7 days)
Paros > Iraklia > Nisida Drima & Antikeri > Koufonisia > Amorgos > Koufonisi > Santorini


Mykonos to Santorini (8 days)
Mykonos > Naxos > Koufonisia, Iraklia, Schinoussa or Donousa > Amorgos > Ios > Santorini


Athenian Riviera to Cyclades circular (8 days)
Lavrio > Kea > Syros > Paros > Sifnos > Serifos > Kythnos > Lavrio


Naxos to Paros sailing & walking (7 days)
Naxos > Amorgos > Koufonisia > Paros


Syros to Paros sailing & diving (7 days)
Syros > Despotiko > Antiparos > Pantieronisia > Iraklia > Amorgos > Nikouria > Nisida Drima & Antikeri > Koufonisia > Paros

"You have to be flexible and go with the weather," says Annie. "We also try to do something new for us, the crew, too. We don't have dinner in the same place every week – we try to include a new restaurant, a new bay, or a new activity. Even after working in the Cyclades for all these years, there is always something to discover. You can never be bored here."

Even after working in the Cyclades for all these years, there is always something to discover. You can never be bored here.

Practicalities of sailing in the Cyclades Islands
Tailor made or small group?
Most sailing holidays in the Cyclades are small group trips of up to 11 people. They embark on set dates and follow set itineraries. That said, no itinerary is set in stone – the crew will tweak it according to weather conditions, giving you the smoothest sailing. Trips are usually a week long.
Tailor made sailing holidays charter the whole yacht, so it's just you and the crew. The itinerary can be customised to your interests, timings and budget, allowing you to spend longer on islands or activities that pique your interest. Tailor made is usually best for families with a range of age groups and abilities or for travellers after extra-special personalisation – say, couples
on a honeymoon
.
What will the sailboat be like?
A small yacht will be your home on the waves. It might be a luxe vessel with (often, very) compact but cosy double cabins, a sleek teak sunbathing deck, stowage shelves and a bright social saloon with skylights. Other yachts offer shared cabins. Showers and toilets are almost always shared, and you should be confident navigating stairs on a boat. Your crew will lend a hand if needed – they're also loaded with seasickness remedies and prevention tips, just in case.
Can I try other activities?
Certainly! Many holidays combine sailing with cycling, scuba diving, hiking or wildlife watching. There'll also be plenty of chances for trying island food and wine tasting, should you choose. Read the itinerary carefully; most activities will be included, but a few optional activities on days with free time might cost extra. It's a good idea to set some cash aside for tips too; our partners can advise on tipping etiquette.
What is the sailing season in the Cyclades?
The sailing season in the Cyclades is the end of April to the end of October.

"The Cyclades is beautiful in summer," says Annie. "There are many festivals and events through all the islands that people can join, especially in July and August… Spring is the best time if you're interested in wildflowers and walking. The wildflowers in spring are magical."

It doesn't suddenly turn cold and windy after October – Greek winters are pretty mild as a whole – but most hotels, restaurants and facilities (e.g. watersports centres and lifeguard stations) shut up shop because the demand is so low. If you enjoy travelling out of season, brilliant; it's a great chance to help prop up islands dependant on tourist income through the year. However, there won't be much choice, with just one taverna or guest house open on many islands.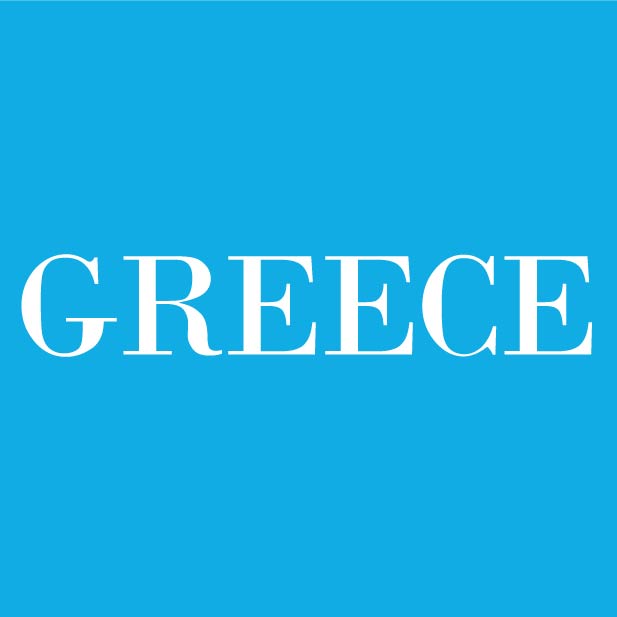 Responsible Travel would like to thank Greek National Tourism Organisation
for their sponsorship of this guide.
More about Greece sailing