Homestays are a wonderfully immersive way to experience the culture of the place you're visiting – and to share your own culture with your hosts. As the name suggests, you'll be staying in a local resident's home, perhaps helping out with day-to-day activities if you choose to, or simply relying on their priceless insider tips on what to do in the area.

Homestays – spreading the income of tourism and fostering cultural exchange – are about as responsible as travel gets.

You're touring, staying in a handful of homes for a few nights, or a week or more, so that you get to meet people from a range of backgrounds, all with their own take on how to entertain their guests. From Berber villagers in Morocco to self-sufficient farmers in Thailand, and eagle-hunting families in Mongolia, homestays offer an incredible variety of experiences and lifestyles, as well as a genuine sense of welcome.

Read our homestays travel guide to find out more.
Is a homestay right for you?
Do try a homestay if...
you really want to experience the culture and day-to-day life of the place you're visiting.
Don't try a homestay if...
you need the comforts of a hotel or would feel awkward sharing someone else's home for a few days.
What is a homestay?
Homestays are exactly what they sound like – staying in the home of a local resident (or occasionally, a property owned and managed by the community). These are not B&Bs, or guest houses, where the owners may simply run them as businesses and not actually live there too. And in many cases they go beyond simply offering comfortable, if basic accommodation, to include a range of activities that give you an insight into the culture of the place you're visiting.
These activities will often be seasonal or depend on your hosts' daily chores. So while on an 
India homestay
you might spend an evening watching a dance performance, in Thailand you might walk down to the orchard to harvest some fruit before helping to make the evening meal.
And these are touring holidays too. Sometimes, you don't stay in just the one place, but two, three, perhaps four or more homes depending on how long you go for, meeting different people in each. It might help to write down names!
Types of homestay
Types of homestay vary widely depending on where you're visiting, with about the only thing they have in common being that they are always either managed by the owner or the local community. In Mongolia you might stay in yurts with nomadic herding families; on a Cuba homestay you might be hosted in a series of
casas particulares;
in Japan you could be accommodated in a traditional inn
(minshuku)
. 
Homestays
introduce you to an immense range of lifestyles, and you'll find that as you move from one to the next, the experience can differ widely, as each host has their own take on how to entertain their guests. Come with an open mind, and a phrasebook, to get the absolute most out of your stay.
How is a homestay different from a hotel?
The homestay experience is completely different to staying in a hotel. You're likely to be staying in remote, rural areas where tourism is so limited that there would be no hotels anyway. This is not a city break where the clerk at reception informs you what time the sightseeing bus departs, but a culturally immersive holiday where you are invited for a short time to live as part of a community.

Expect comfortable accommodation – these are homes after all – that can be quite basic at times. Electricity may be at a premium, and in some areas, such as the Mongolian wilderness or the Nepalese Himalayas, it's probably best not to expect Wi-Fi.

"The hospitality of your hosts more than makes up for any lack of luxury," says Andrew Lewis, marketing manager at our partner Nutty Adventures, which runs our homestays in northern Thailand.

There could be kids and pets bounding around, queues for the loo, neighbours poking their heads through the window to meet the guests, and as well as sitting down to share the family meal you might be invited to help make it. You won't have your bed made every day, but there is absolutely no better way to learn about the culture of the place you're visiting.
If you'd like to chat about Homestays or need help finding a holiday to suit you we're very happy to help.

Why choose a homestay?
There are many reasons to recommend a homestay, perhaps the most obvious being the valuable cultural exchange that both guests and hosts will enjoy – even just sitting around the family dinner table in the evenings, or helping out with a few daily household tasks.

"One or two nights at a genuine homestay will give you a far better insight into the lives of ordinary Thai people and their culture than any hotel or guest house could ever do," says Andrew.

It's a genuine cultural exchange, as your hosts will be just as interested in your life as you are in theirs.

You'll get a lot of language practise, bearing in mind that in many cases your hosts will speak little English, if any. Once you've negotiated the language barrier, however, you'll find that your hosts are a fantastic resource of insider tips on where to go and what to do in the area. In Havana, of course, there are more options than a tiny Nepalese village, but often your hosts will have gone to the effort of creating a few activities for you to help you explore their culture.

For your hosts, offering a homestay can provide a valuable income in areas that don't see a great deal of tourism. In some places, such as northern Thailand, this can help old ways of life to survive, encourage young people not to move elsewhere for work, and keep people out of more destructive industries such as logging. Your holiday directly supports the local economy in a way that staying in a chain hotel in a city does not.

Lastly, and perhaps most importantly, a homestay is a constant reminder that we are a guest in someone else's country, and should act accordingly.

"We always advise our travellers to be sensitive to local manners and customs," says Andrew Lewis. "Listen to the advice of your guide and if you are ever not certain what to do in a particular situation, ask them or watch what the local people are doing and follow their example."
More about Homestays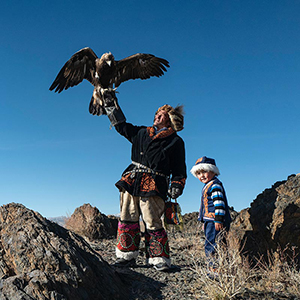 Our top eight homestays explore remote, rural parts of India, Nepal, Thailand and Mongolia as well as vibrant Cuban cities. Welcoming communities envelop you in their unique cultures, where you might learn how to cook a Keralan curry, how to roll a Cuban cigar, or how to hunt with an eagle. Homestays are a superb way for both host and guest to learn about different ways of life, and for the benefits of tourism to reach areas that rarely see much of it.