Best time to visit Mexico

Mexicans know how to fest. Christmas is rich in ritual, Day of the Dead is disarming and Cinco de Mayo in Puebla is, as locals say, simply 'chido'.

Mexico is mammoth, with four time zones, four deserts, two oceans and mountains at every turn. So, the weather is as convoluted as a Mexican cocktail menu. It is important, therefore, to talk to your tour operator about specific regions to know the best time to visit Mexico. On the coast, winter months are best. However, you'll get snow in the mountains during this time. The rain is more prolific from May onwards, making your Mexico holiday more humid, but with short, sharp rainstorms adding to the tropical feel of it all, as late as October.
Best time to visit Mexico month by month guide
The coast is generally dry and sunny from the end of November until the end of April. Although during these times, the hot weather attracts a lot of tourists. Booking a tailor made holiday during this time will enable you to stay clear of the crowds, and head down a more tranquil Mexico way. There is snow in the northern mountains December, January and February, which makes for an interesting trip if you want to combine hot and cold. Winter months are also perfect times for bird watching in Mexico, when migrant species abound. The rainy season hits southern Mexico between May and October, but during this time the forests and valleys are green and luscious. As are the jungle covered ruins, yet free from big crowds of tourists. In the northern mountainous regions, you'll hit snow December – February. February - mid April is key for cruise ships (and Spring Breakers) if you want to avoid a bruising from the cruising. Rain heads south from May to October, adding to the humidity, but rainstorms are short and sharp. The rain also brings out the glorious wildlife. For whale watching in Baja, early February to the end of April the seas are, literally, singing. Calves join the chorus in February. Hurricanes do happen, but are thankfully pretty rare. June - November is the time when local people on the Caribbean coast, in particular, prepare to batten down the hatches if necessary. Many people resist visiting during July and August, as it is hot and humid, with a risk of hurricanes. You do get rainstorms but they are brief, and the ocean will always keep you cool. And remember, this is when Mexicans holiday and party. Día de la Independencia (Independence Day) is celebrated on 16th September, with most of the partying taking place on the evening of the 15th and going on through the night.
Our top Mexico Holiday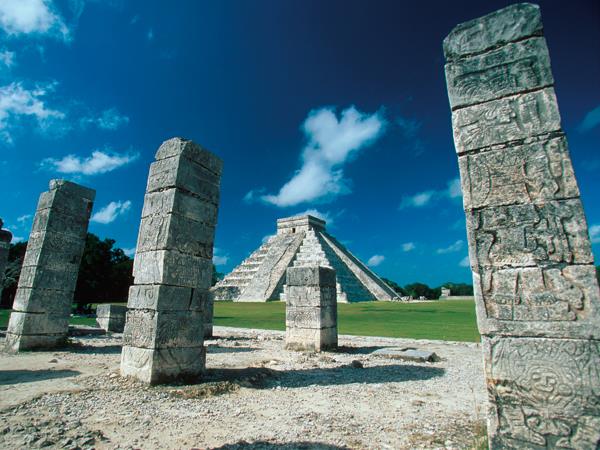 Explore one of Latin America' most vibrant destinations
From £2710 14 days ex flights
Tailor made:
This trip can be tailor made throughout the year to suit your requirements
If you'd like to chat about Mexico or need help finding a holiday to suit you we're very happy to help.

Responsible Travel recommends
Vicky Rodford from our leading supplier in Mexico, Intrepid Travel, shares her best time to visit Mexico: "Spring is an amazing time to go, around March and April. The weather is lovely, warm enough so that you need to put on sunscreen, flights are well priced and it is just a lovely time to go out there. But you do want to be wary of the USA Spring Break along the Mayan Riviera, as there is a massive influx of US college students who are out to drink as much as they can in a two week period. On our sort of tours it doesn't really impact you as much, as we stay off the beaten track, but if you just want to do beaches, the US Spring Break will have an impact on your holiday. Autumn is also lovely in Mexico, not too hot and so for exploring it is spot on. You aren't in the middle of school holidays either, which works for me."
Day of the Dead
Day of the Dead, or El Día de Muertos, is a festival that happens all over Mexico at the end of October, to remember the dead. Made even more famous by the opening scene in the Bond movie, Spectre, this is a time to see Mexico, ironically, very much alive and kicking.