VOLUNTEERING IN SOUTH AFRICA WITH YOUR KIDS

Volunteering in South Africa is not your average family holiday. Work can be hard, conditions can be basic, clothes will get battered and tantrums won't be pandered to, even if dad really, really, really, wants a rest.

The rewards for families volunteering in South Africa – both culturally and emotionally – are infinite. Forget kids' clubs so parents can laze about; volunteering in South Africa allows families to work as a team. Mum and Dad get to show they're actually more than washing, tidying and nagging machines. Volunteering with orphaned primates allows kids to become parent, whilst parents get to remember what it feels like to care for a helpless infant.
Community volunteering projects are better suited for older children – 12 years plus. Kids get to share a classroom with students who are as eager to get to know them as they are in their lessons. Helping someone of the same age can be an inspirational experience and can help visiting families to appreciate what they've got. From accommodation with swimming pools to safari tours before or after a project - volunteering in South Africa as a family flips holidays of the past right out of the park.
Entry requirements
Be aware that immigration rules introduced by South Africa in 2015 require parents travelling with children under 18 to bring a full unabridged birth certificate for each child, with the names of both parents, as well as the child's. Short, abridged versions that only include the child's details aren't accepted. Check the
FCO website
for more details.
Our South Africa volunteering family Holidays
VOLUNTEERING FOR FAMILIES
VOLUNTEERING FOR FAMILIES
Volunteering for families-what to do with children
If you think your own little monkeys could do with a reality check when it comes to parenting skills then volunteering with orphaned primates could be just the answer. After getting to grips with bottle feeding, baby bathing and other important monkey business, there's plenty of time to make new pals by the pool or simply soak up the sights and sounds of the South African bush. Monkey hugs are the perfect payment for hard work.
Horse rehabilitation projects help animals regain their trust in humans. Not only will you be invited to feed, groom and care for horses but you might also be asked to assist with bush, trail and beach rides, close to the Indian Ocean. No experience is necessary but you will be expected to work hard and muck in, as well as mucking out.
Our top South Africa volunteering family Holiday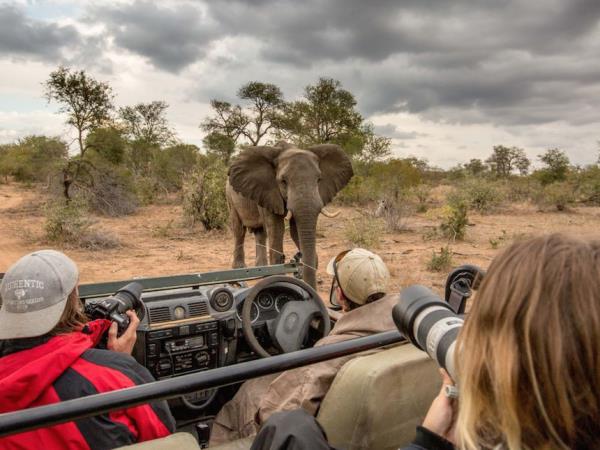 Enjoy amazing wildlife photography while giving back!
From
£2595
4 weeks
ex flights
Small group travel:
2023: 11 Jun, 9 Jul, 6 Aug, 3 Sep, 1 Oct, 29 Oct, 26 Nov, 24 Dec
If you'd like to chat about South Africa volunteering or need help finding a holiday to suit you we're very happy to help.

VOLUNTEERING HOLIDAYS FOR FAMILIES
What type of project?
Anne Smellie, from our top volunteering holidays supplier Oyster Worldwide:
"Families are often better suited to volunteering with wildlife in South Africa rather than community projects. Often kids might be quite shy at first; however, once they've been given a task, such as caring for an infant monkey or helping to prepare food, they stick to it and often display a really keen work ethic as well as growing in confidence as their holiday progresses. It's also great for children and their parents to work side by side. This allows adults to show a different side to just being mum or dad, in addition to the whole family working as a team towards a common goal."
Is it for you?
Anne Smellie, Oyster Worldwide:
"Families thinking about volunteering with wildlife should remember that this is not your average family holiday. Accommodation can be basic. There will be cultural and physical challenges. You will become really immersed in rural South Africa where you'll be helping to make a positive difference and working within a team; a positive attitude is a must for all members of the family."
Why volunteer as a family?
Why volunteer as a family?
Jon Arnold, from Oyster Worldwide:
"Volunteering holidays give the kids much more of a cultural understanding, it's giving them a lesson in how great it is to volunteer, and really making the most of their holiday time. They're not just staying in an all inclusive holiday resort and lying on a beach. They're actually doing something really worthwhile with those two weeks. And these are projects that we've picked particularly because there are things for the children to do and to contribute to as well – the minimum age is around seven."
More about South Africa volunteering