Things to see & do in
KwaZulu Natal, South Africa
The province of KwaZulu Natal in eastern South Africa is relatively young, formed in 1994 when the Zulu Bantustan of KwaZulu and the province of Natal were merged. Although organised holidays often pass through here, bingeing on a few of its highlights before moving on to Swaziland, Kruger National Park or the Blyde River Canyon, KwaZulu Natal can happily support a fortnight's break all by itself.

This province is a perfect package, replete with varied treats and activities. With a huge shoreline along the Indian Ocean, containing UNESCO recognised wetlands, it has vast empty beaches, whale watching, bird spotting and snorkelling over coral reefs sorted. It can also compete with Kruger for prolific wildlife, including the Big Five, and is home to Africa's oldest game reserve. For anyone up for an active break, hiking and cycling in the dramatic Drakensberg Mountains are superb. For a moving history fix, you can visit the battlefields of the 19th century Zulu Wars and see prehistoric rock art.

Given that KwaZulu means 'place of the Zulu', it's really worthwhile visiting a local village with a Zulu guide while here, to learn more about life for a typical Zulu family in the 21st century, through food, music and dance. You may be able to stay in a traditional 'rondavel' thatched hut, too. There's plenty to fill a fortnight, then, with lots of accommodation, too, so you can camp out or lodge lounge as you like.
Highlights of KwaZulu Natal
Battlefields
During the 19th century many battles were fought between the Zulu, the Afrikaners (Boers) and the British for physical and cultural domination of this region. The battlefield sites, including Isandlwana and Rorke's Drift from the Anglo-Zulu War of 1879, are interesting and moving to visit, and play a significant role in the rich cultural heritage of KwaZulu Natal.
Drakensberg Mountains
This dramatic Drakensberg range, a 1,000km-long mountain chain, forms the border between KwaZulu Natal and Lesotho. The jagged peaks give the range its Zulu name: uKhahlamba, meaning 'Barrier of Spears.' There is superb hiking in places like the Didima Valley and tough but rewarding cycling, too. The entire range is beautiful, but highlights include the Drakensberg amphitheatre, a 5km long cliff face, soaring 1.2km high; and the Tugela Falls – at 948m, it's the second highest waterfall in the world. Spot some of the almost 300 bird species living here, cool off in mountain pools and see the many sites featuring prehistoric San rock art.
Hluhluwe-Imfolozi Game Reserve
Hluhluwe-Imfolozi is the oldest game reserve in Africa, opened in 1895, and part of the larger Elephant Coast region which stretches from St Lucia right up to Kosi Bay on the Mozambique border. Hluhluwe-Imfolozi was the home of Operation Rhino in the 1950s and 1960s, and remains a haven for rhino today. It has the continent's largest concentration of white rhino, alongside other impressive wildlife, including lions, leopards, buffalos, elephants and giraffes.
iSimangaliso Wetlands Park
Taking up much of the Elephant Coast, the iSimangaliso Wetlands are the country's first UNESCO site and the largest protected wetland in southern Africa. Home to a 220km sweep of pristine beaches, dunes and swamp forest, the region is a birding hotspot, sheltering over 500 species. There is great snorkelling here over coral reefs and you can head into the dune forests to whale viewing platforms to see the humpback and southern right whales passing by the shore, migrating north during June and July and south in September and October. The small town of St Lucia is bordered both by the sea and Lake St Lucia, Africa's largest estuary, known for its crocodile and hippo populations (hippos are sometimes seen lolloping through St Lucia town). Kosi Bay, a system of four interlinked lakes, lies at the very north of the park, where you can canoe and bird watch.
Lake Jozini
Lake Jozini is the name by which the Pongolapoort Dam is more commonly known. It lies below the Lebombo Mountain range in the far north of KwaZulu Natal, flanked by the Pongola Game Reserve and several other private reserves. A boat cruise on the lake is a great way to see its abundant bird life (over 350 species), and also hippos, crocs and elephants.
Tembe Elephant Park
On the northern border between KwaZulu Natal and Mozambique, Tembe Elephant Park is famous for being home to the largest elephants in Africa. They live alongside lions, buffalos, leopards and rhinos. This 300km² park, a place of sand forests, pans and wetlands, is also the ancestral home of the Tembe people.
uMkhuze Game Reserve
In the north of KwaZulu Natal, uMkhuze Game Reserve has lots of different habitats, including mountains, stretches of acacia savannah, swamps and woodlands. It shelters a great diversity of wildlife, including black and white rhinos, elephants, giraffes, blue wildebeest and various antelopes.
Our top trip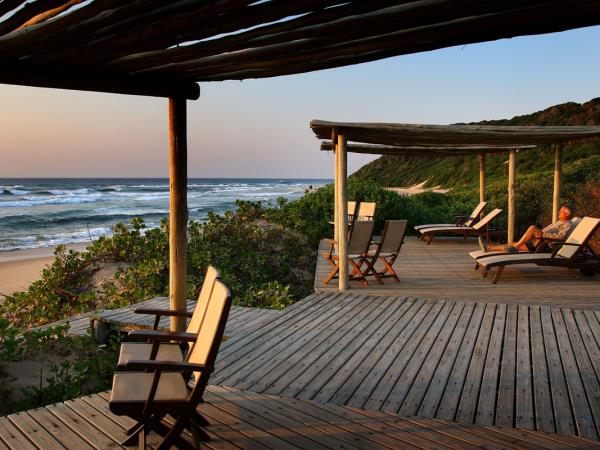 Explore Kwa Zulu Natal: Rich in culture, history & scenery
From
£3450
15 days
ex flights
Tailor made:
This trip can be tailor made throughout the year to suit your requirements
If you'd like to chat about South Africa or need help finding a holiday to suit you we're very happy to help.

KwaZulu Natal practicalities
You can visit KwaZulu Natal on a tailor made or small group holiday. Tailor made trips give you the chance to tweak the itinerary and choose your accommodation, while small group holidays tend to be slightly less expensive and often have an activity such a walking or cycling as their theme. Self driving is an option in KwaZulu Natal, the roads are good and distances not too long. You can also join a conservation volunteering break for two weeks or more, tracking endangered wildlife, observing its behaviour and logging data, which is a great way to visit some of the province's less well known wildlife reserves.
More South Africa articles