Which wildlife conservation holiday

From Malaysia to Malawi, Cambodia to Costa Rica, the locations that host wildlife conservation holidays are as diverse as the work you'll do on them, so it's essential that you have an idea of the trip that you want and are clear on the kind of work that each trip involves before you choose it.

Rehabilitation or research role?
All projects will accept that you are giving up your free time and that you want to make a valid contribution to their initiative, but how you make that contribution depends mainly – and this sounds obvious, but has tripped people up in the past – upon whether you are an animal person or not. Consider what it is that has driven you to enquire about a wildlife conservation holiday in the first place – have you done a trip before, but want to try something different? Or have you just seen a documentary and decided on a whim that wildlife conservation is your calling? You need to think about how much of a commitment a working holiday actually is. It's a good idea to help out with a local animal sanctuary before you decide on a big trip because it's a long way to go to find out that actually you're not an animal person, or that the work involved doesn't interest you. Read reviews, so you can hear about volunteer experiences in the words of other volunteers and that way you'll ensure you're joining a project that you're really comfortable with.
Some projects require a more care-focused or rehabilitative role – volunteering with monkeys, for example, can involve rehabilitating young, orphaned primates for future release into the wild. Duties include assisting with medical checks, preparing food, playing with the babies to help their development and building enclosures. Others have a more research-based role – volunteering with endangered wildlife in South Africa, for instance, may involve working on a game reserve tracking and locating priority species in the wild, mapping sightings, observing behaviour and assisting with ongoing game counts.
Research, research and research again
The accommodation, level of involvement with the local community and amount of time you'll spend working throughout the day or night varies greatly with each different trip, so the most important thing you can do when choosing a wildlife conservation holiday is as much research as you can. Speak to your tour operator in detail and find out what the aims of the project are and what activities you will be doing on a daily basis, but also what they've already achieved, so you can get an idea of what past volunteers have helped to make happen. It's also a good idea to ask where the data is going – is it being fed into local wildlife departments, or being used in collaboration with local or international universities? You want to make sure that your time, money and energy is being made the most of and that the initiative concerned is making progress in a conservation area that you feel passionate about.
Manage your expectations
Finding a wildlife conservation trip that matches both your own interests and your skill level is as important as your enthusiasm and commitment while you're there. People look for different things; some people are looking for a luxury wildlife conservation project and though they might exist, its hard not to question why – wildlife conservation is about putting the needs of the animals first and helping to secure a healthy future for them. So at the end of a long and probably quite grubby day, the luxury you are awarded is the satisfaction of knowing you have done something worthwhile – and probably a well-earned hot bath – not a rose-petal strewn bed and a complimentary desert plate with your name piped across it.
Our top trip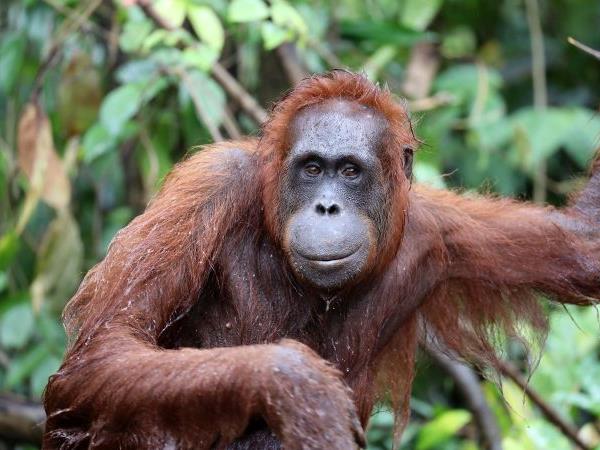 Care for stunning endangered orangutans in beautiful Borneo
From
£1195

to

£1895
13 days
ex flights
Small group travel:
2024: 31 Mar, 14 Apr, 28 Apr, 12 May, 2 Jun, 16 Jun, 30 Jun, 14 Jul, 4 Aug, 18 Aug, 1 Sep, 15 Sep
2025: 30 Mar, 13 Apr, 27 Apr, 11 May, 1 Jun, 15 Jun, 29 Jun, 13 Jul, 3 Aug, 17 Aug, 31 Aug, 14 Sep
If you'd like to chat about Wildlife conservation or need help finding a holiday to suit you we're very happy to help.

Johan Maree, from our supplier, Wildlife ACT, shares his advice on how to choose a marine conservation holiday: "There are so many wildlife conservation trips out there and they vary greatly in how much they actually contribute to wildlife conservation; unfortunately, I would put a figure of 90 percent on the volunteering projects that don't actually have an impact on conservation – they are conservation experiences dressed up as conservation. If it is your first time in a new country and your first experience of wildlife conservation, you have no reference point from which to know if it's worthy and useful conservation or not, so use external references and ask relevant questions: who are the project supported by? Are they supported by well-known organisations such as WWF? Who are their partners? Are their partners well established and trusted in the conservation sector? Make sure you research really thoroughly."
Anne Smellie, from our supplier, Oyster Worldwide, shares her advice on how to choose a wildlife conservation holiday: "Think about what you're passionate about, but above and beyond that, book your trip with an organisation that you trust, that has a good reputation and that – very importantly – has been out on the trips that they champion. The animal welfare and wildlife conservation world is sadly peppered with opportunists trying to pull the wool over volunteers' eyes as to what it is they're actually helping to achieve on a conservation project, but it is very difficult to pull the wool over someone's eyes who has actually been there first-hand and has experienced everything that happens there."
More Wildlife conservation articles