Volunteering abroad guidelines
We recommend all our volunteers research the organisation they are volunteering with to ensure there is a genuine need for their skills, that they are properly briefed and adequately supported for the duration of their placement. To help them do this, we have published 10 questions to ask before applying for a volunteer role. Consequently, we would request that any organisation promoting their volunteer placements through Responsible Travel is happy and prepared to answer the following questions from potential volunteers:
Our Volunteer travel Holidays
1. Why are my skills appropriate for this project?
Volunteer organisations which have the best interests of their projects at heart will make sure the volunteers they recruit are suitable for the project.
2. What evidence (NGO reports, community consultations) do you have that the project is based on real local need and focuses on the transfer of skills between volunteers and local people?
All too often there are stories of volunteers turning up to find there is nothing worthwhile to do, with a frosty welcome from local people upset their real needs are being ignored, or because local teacher has been sacked to make room for a paying volunteer. Find out whether the project was suggested by a local community, where relevant, or a local organisation rather than a holiday company's marketing department. For a project to be sustainable and grow the drive needs to come from local people and address real local community or conservation needs, with local jobs protected and supported by the work of volunteers. Working jointly with local people where possible means skills you, the organisation and other volunteers bring to the project will be shared and will continue to make an impact after you leave.
3. Exactly what work will I be doing and how will I be useful as part of the wider project as a whole?
Well run projects with clear goals and long-term plans will be able to explain in detail what work you will be doing, and how your role fits into the wider project as a whole.
4. Can I speak with some ex-participants and the local contact on the ground before I leave?
This will help you understand project in more detail, get first-hand feedback on the organisation, and to get a clearer idea of the local impacts the project is having.
5. Do you have any reports or evidence to demonstrate how this project has benefited local people or conservation initiatives (both short-term and long-term)?
Monitoring is essential - to ensure that the volunteers' time and skills are needed, that they are being used in the correct places and that the project is having a genuinely positive impact upon the local community or environment. Any organisation that genuinely cares about their project will want to ensure they are improving things - and a report is a key way to prove this.
Our top Volunteer travel Holiday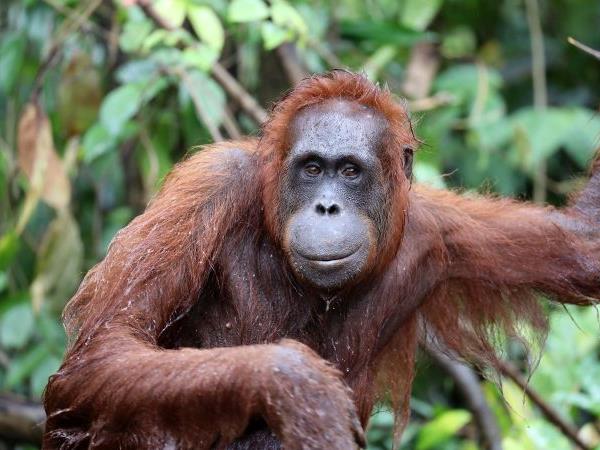 Care for stunning endangered orangutans in beautiful Borneo
From
£1195

to

£1895
13 days
ex flights
Small group travel:
2023: 18 Jun, 2 Jul, 16 Jul, 6 Aug, 20 Aug, 3 Sep, 17 Sep
2024: 31 Mar, 14 Apr, 28 Apr, 12 May, 2 Jun, 16 Jun, 30 Jun, 14 Jul, 4 Aug, 18 Aug, 1 Sep, 15 Sep
If you'd like to chat about Volunteer travel or need help finding a holiday to suit you we're very happy to help.

6. What pre-trip training or briefing is available? For example how can I find out more about local cultures and customs?
This increases your chances of having a positive impact on projects working in or near to local communities. Poorly prepared volunteers who impose their own agenda and cultural norms, and fail to include local people in decisions, can leave behind more problems than they solve, making life even tougher for people in developing nations. Cultural briefing - before departure or upon arrival - can include anything from the correct clothing or taboo subjects to appropriate gifts and interaction between men and women.
7. What level of support will I have if something goes wrong?
One important reason people choose to pay to volunteer with an organisation rather than travel alone is the vital support network it provides. You may be volunteering in a remote area far from emergency medical care, or in a large city with a risk of crime. Sickness and accidents can happen anywhere in the world - an in rare circumstances, there may be issues with the placement itself or within the local community. For this reason, the organisation must provide volunteers with in-country support, available by phone, as well as details of procedures if the volunteer needs to leave their placement or receive assistance.
8. Can I see your responsible tourism policy?
Responsible organisations will be working hard to make all their activities are benefitting local people and local environments and will be able to show you how they do this. Any genuinely ethical organisation will welcome requests from volunteers to demonstrate their commitment to responsible tourism.
9. How is my payment protected?
Responsible Travel are ABTA members and your money is secure when you book through us. Most of our partners also have their own bonding which means your money is safe In the unlikely event that they fail resulting in you not being able to travel. If this happens you will be fully refunded. In addition, we are here to help if you are unsatisfied with your holiday. When you book your holiday through us you pay our partner - the holiday company - directly and your contract is with them. If Responsible Travel should fail then ABTA will step in to make sure you are fully protected.
10. If the company states that a percentage of the volunteer's fee is donated to a particular cause, ask for details including the description of the cause and how much.
Itís common for volunteer holidays to donate a percentage of your payment to help projects it is associated with, and likely the one that you will be taking part in. Any reputable company should be able to explain exactly where your money is going, how large the percentage is, and how that money is likely to be used, such as purchasing supplies, land or paying permanent staff. If the company is unable or unwilling to provide that information then itís worth looking a little deeper.
More about Volunteer travel