How to choose a volunteering holiday
There are a bewildering amount of options for budding volunteers – and it may be hard to know where to start. But when thinking about how to choose a volunteering holiday, most placements break down into one of three main categories – animals, people and habitats. Within those areas, you'll need to think about how hands on you'd like to be – do you want to have plenty of contact with the animals, or do research and monitoring from a distance? If you're looking at community work, you may want to jump straight in and run some after school workshops – or stay behind the scenes and build a well. Your skills and previous experience will also shape the role you work in, and you'll want to think about your living conditions – are you happy to rough it in a village hut with no hot water? Or would you rather retire to a comfortable guesthouse at the end of a hard day's slog?
Finally – think about the duration. Generally, we'd encourage anyone working with people to stay a month or more, to give you the chance to build up relationships and move beyond any training you might need. Conversely, if you're planting trees, it doesn't matter if you stay a day or a month.
We've outlined our main placement types below, to help you decide how to choose a volunteering holiday.
Marine conservation
Marine conservation is aimed at anyone with a passion for the ocean; enthusiasm is valued over experience and you don't need a scientific background. Placements take different forms – data collection and monitoring are generally the aim, but this can take place during beach patrols, from the deck of a boat, or underwater. Experienced divers can jump right in; beginners can include a PADI course in the trip, with the chance to gain more qualifications along the way. Many intensive diving trips are based in fairly remote regions; while your lodging may be basic, your surroundings and experience will be 5*.
Volunteering with animals
Volunteering with animals can include domestic animals or those in their natural habitat. As well as working with the Big Five in Africa, sea turtles in Central America and koalas and kangaroos in Australia, volunteer placements also include rehabilitating neglected South African horses, and looking after rescued dogs and cats on a tropical Thai island. Placements with domestic creatures tend to be much more hands on than wildlife conservation roles – with more opportunities to feed, cuddle and care for the rescued animals.
Volunteering with children
Volunteering with children can take many different forms, from teaching swimming to kids in South Africa to reading to sports coaching in Australia. The variety of placements means you can choose one which matches your skills and interests – with opportunities to teach, offer sports coaching or lead after school arts and crafts sessions. Those with more enthusiasm than experience can assist local teachers and care workers, chat to kids in English or prepare healthy food and help with homework. Placements last from a week up to several months – giving you plenty of time to make a difference to young lives.
Teaching abroad
Volunteer teachers can choose to work with adults or children. Placements take two main forms. Qualified teachers can prepare and lead their own classes in their subject of choice – frequently English as a foreign language – for a minimum of one month. Inexperienced volunteers can assist local teachers in the classroom – this may involve helping students improve their English skills through conversation, or organising games and other activities. Some trips include more training than others – some even incorporate a full TEFL course to set you up for a teaching career.
Community projects
Volunteers often find that community projects are some of the most rewarding, as they are working alongside the people they are assisting. Some placements focus on education – with adults or children – which can include sharing practical skills such as horticulture or small business advice, as well as more traditional subjects such as English conversation and sports coaching. Other placements can be specialised, such as healthcare roles, while unskilled volunteers can make a valuable contribution by renovating classrooms, planting trees, and constructing freshwater facilities.
Habitat conservation
Habitat conservation holidays are amongst the most flexible and require few skills – just about anyone can get involved, for as long or as little as they want. Conservation takes in landscapes from the Amazon rainforest to the Scottish Highlands, and the work involved is just as varied. Tree planting, forest maintenance, surveying, species identification and trail maintenance are just some of the tasks that volunteers can take part in, alongside skilled conservationists. Even a couple of days as part of a longer holiday can make an impact, as there is no need to build relationships with a community or learn about animal welfare; this is highly recommended if you want a taste of volunteer life.
Internships & career breaks
Volunteer internships and career breaks offer a number of benefits to the volunteer – as well as the people and environments they are working with. Some placements involve formal training, such as a game ranger course in South Africa, for example. Career breaks tend to be aimed at professionals who can take a more active role in teaching, training or childcare, while internships can be for recent graduates or people with an interest in a subject to enhance their knowledge – particularly around conservation and wildlife.
Sports Coaching
Sports coaching has a number of benefits for local communities. As well as promoting a healthy lifestyle, it gives often disadvantaged children a way to enjoy and express themselves – children who may not have had much of a childhood due to the need to work in the home or care for siblings. Placements for qualified coaches focus on a variety of communities, across slums and favelas, to isolated rural villages and refugee and immigrant communities. Coaching football in Brazil or cricket in India is sure to create memorable experiences – or you can try something a bit unusual, such as surfing, ballet or martial arts.
Our top trip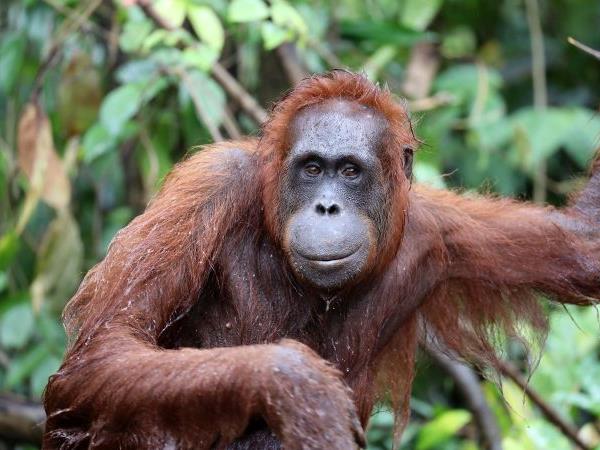 Care for stunning endangered orangutans in beautiful Borneo
From
£1195

to

£1895
13 days
ex flights
Small group travel:
2024: 31 Mar, 14 Apr, 28 Apr, 12 May, 2 Jun, 16 Jun, 30 Jun, 14 Jul, 4 Aug, 18 Aug, 1 Sep, 15 Sep
2025: 30 Mar, 13 Apr, 27 Apr, 11 May, 1 Jun, 15 Jun, 29 Jun, 13 Jul, 3 Aug, 17 Aug, 31 Aug, 14 Sep
If you'd like to chat about Volunteer travel or need help finding a holiday to suit you we're very happy to help.

Tips from our volunteer holiday experts
Anne Smellie, from our supplier, Oyster Worldwide, shares her advice on how to choose a wildlife conservation holiday: "Think about what you're passionate about, but above and beyond that, book your trip with an organisation that you trust, that has a good reputation and that – very importantly – has been out on the trips that they champion. The animal welfare and wildlife conservation world is sadly peppered with opportunists trying to pull the wool over volunteers' eyes as to what it is they're actually helping to achieve on a conservation project, but it is very difficult to pull the wool over someone's eyes who has actually been there first-hand and has experienced everything that happens there."
Becky Edwards, from our supplier Pod Volunteer, advises unskilled volunteers on how to choose a wildlife conservation holiday: "If you are an unqualified volunteer, it's really important to establish that. You shouldn't be doing a skilled role unless you have the skills already or are given them on arrival. In our projects, if skills are needed on the ground they would be included within our training. So in terms of looking at different options, one of the key things is to ask as many questions as possible. That's key in terms of choosing the organisation, but also the project that's right for you. They should be able to answer the question – if no skills are needed, then why? Why is that ok? That's something we often get asked, and it's not a problem as we pick projects specifically and find unskilled roles in places where that works. We wouldn't work somewhere that it didn't."
More Volunteer travel articles