"Russia's Northern Sea Route was once the preserve of explorers, whalers & indigenous Chukchi. With the shift in sea ice, this wild passage is opening up to passenger vessels for the first time."
Highlights
Cross the Barents Sea | On board lectures | Fraz Josef Land archipelago | Walrus, Arctic foxes, polar bears, Arctic hares | Kara Sea | Severnaya Zemlya Archipelago | Laptev Sea | Port town of Tiksi | Noviye Sebirskiye (New Siberian Islands) | East Siberian Sea | Medvezhyi Islands | Meet indigenous Chukchi people on Ayon Island | Reindeer herders | Wrangel Island | Snow geese, snowy owls, skuas, Arctic terns, Rossís, Sabineís & ivory gulls | Kolyuchin Island | Cape Dezhnev and Uelen Village | Bone carving studio | Whale Bone Alley| Grey whales
Description of Northern sea route cruise, Russia
Within Russia the North East Passage is known as the Northern Sea Route. This is one of the greatest waterways in the world and is steeped in history. Although the wildlife and flora of the region is reasonably well known, their distribution is not. Very few passenger vessels have ever transited this waterway, but with the recent changes in sea ice the route is not only open but opening earlier and for longer. Come along with us on a history-making cruise along the Northern Sea Route.

Although the indigenous peoples of the north coast of Siberia were familiar with the route, it wasnít until 1878-1880 that the first ever recorded transit was completed by Swedish explorer Adolf Erik Nordenskiold. Early attempts were made to discover a route in the 16th century for commercial trade but ice or politics thwarted them. Vitus Bering's attempt to find a route for Peter the Great in 1733 was unsuccessful and it was not until the late 19th century when commercial necessity prompted several trading vessels to initiate trade with the interior. It was much easier to ship timber, fur, gold and grain down these rivers than carry them overland.

When icebreakers Taymyr and Vaygach made the second recorded transit of the Northern Route under the command of Boris Vilíkitskiy in 1914-15, the Imperial Russian Navy began a major push to render the route navigable for strategic purposes. The Soviet Union later formulated a policy to develop its Artic regions in 1932 when the Northern Sea Route Administration was established and headed by Otto Schmidt. Schmidt established a number of Polar research and weather stations along the seaway to assist in its operation and at the height of this Soviet operation, large convoys of ships assisted by powerful ice-breakers plied this route carrying much needed supplies to Eastern Russia. During this time there was a lot of ecological and geological research completed.

The end of the large convoys came with the collapse of the Soviet Union in the early 1990s when the Polar Stations and the number of vessels using the route dwindled significantly. Climate change has now made travel in these northern climes possible again with the retreat of the sea ice. International shipping companies are again considering the commercial benefits of operating along the route which connects the Atlantic and Pacific Oceans.

The Akademik Shokalskiy is our vessel for this expedition. She is no stranger to this route having completed it as part of a Soviet convoy in the late 1980s and more recently unassisted. You are invited to join us on an historic journey which will investigate the history and development of the route. Along the way we will also enjoy High Arctic landscapes that few people have seen and observe the wildlife encounters that until recently have been the preserve of a few biologists.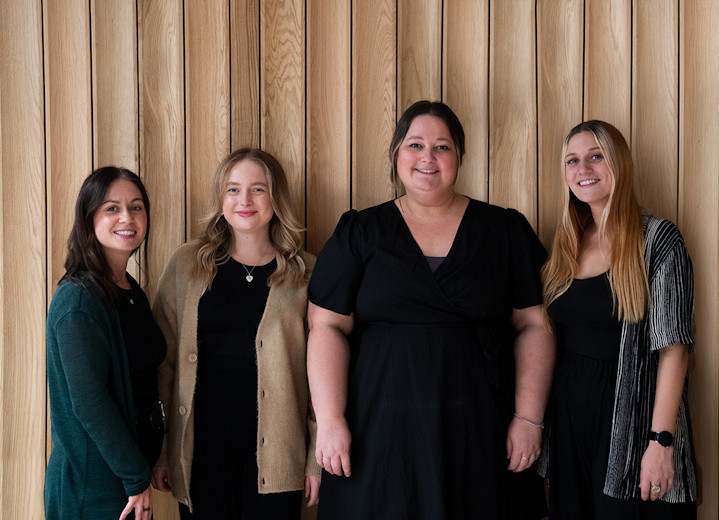 Responsible tourism
Responsible tourism: Northern sea route cruise, Russia
Environment
Our conservation activity on this trip includes observing the significance of the Pacific Trench for cetaceans and allowing participants to discover the little known breeding grounds and diversity of many pelagics breeding in this region. Conservation within the Russian Federation is discussed and the work of various agencies is highlighted. Every season in Russia, we work with local researchers in the Commander Islands and the Kamchatka and Koryak Coast to assist with their research and supply transportation to these remote areas. All of our cetacean sightings are logged and sent back to researchers to assist with the conservation of these mammals.
With our emphasis on natural history, we work principally in unpopulated areas. We visit a number of nature reserves where we work very closely with the government agencies responsible for managing the reserves.
Tourism to this part of the world is relatively new, so we prepare clients/passengers in advance of their expedition by providing extensive pre-departure information on the region they will be visiting, highlighting conservation issues and providing background information on the history and, where applicable, customs, religion and politics of the region they will be visiting.
All waste generated on our expeditions is disposed of in a responsible manner. The vessel complies with MARPOL where possible and allowable we practice recycling, otherwise all non-recyclable waste is brought back for disposal at approved sites.
Our goal in managing our vessel is to minimise fuel consumption and emissions with regular servicing and a proactive maintenance programme. We annually clean and antifoul our vessel's hull to reduce the risk of biofouling. When selecting our specialist expedition equipment, we research this carefully to ensure that they are the most suitable and environmentally responsible.
Group sizes are kept small to minimize impact and enhance visitor experience.
Community
During our Russian Far East voyages we visit local historic sites, Wildlife Management Areas, and use local guides wherever possible to support the local knowledge-base and economy. We provide opportunities for passengers to meet with villagers and townspeople and learn about their unique culture and life in remote areas, and encourage respect of local customs and traditions.
In March 2016, we operated a conservation voyage in partnership with Forest & Bird to the Kermadec Islands where a portion of the voyage's profits go towards Forest & Bird's valuable conservation work. We have also operated a "Cruise for Conservation" to the New Zealand Subantarctic Islands and 5% of the fare is given to a specific conservation cause. The following agencies have benefited: Save the Albatross, Yellow-eyed Penguin Trust and Marine Mammal Research Trust. We have also raised money for the Last Ocean Charitable Trust.
Money is raised from the sale of photographs, books and DVDís onboard to support the reforestation of an area of native forest purchased by the company. The company employs a part-time Conservation Officer.
We partner with Enderby Trust to provide Scholarships for young people, who could not otherwise afford to travel, to join their expeditions. We also have active membership in a number of conservation and travel organizations, including IAATO (International Association of Antarctic Tour Operators).
When a group visits a populated area a lot of care and attention is given to ensure that the interaction is meaningful and appropriate for both parties. Group sizes are kept small, local customs and traditions are respected and observed, and reasonable time is allocated to each visit. Passengers are encouraged to purchase local goods (always mindful of CITIES Agreements).
Popular similar holidays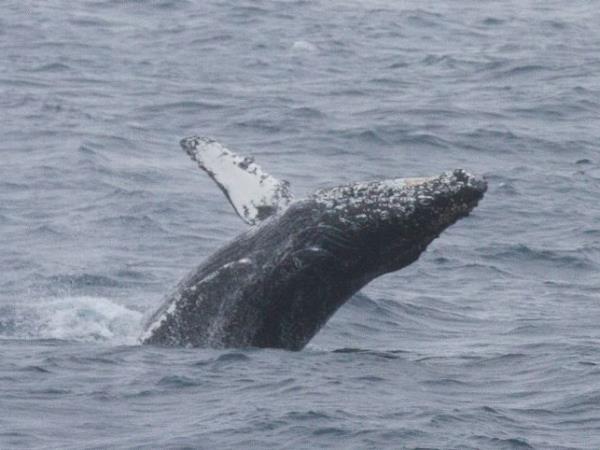 Explore Kamchatka's stunning Coast, volcanoes, fjords & more
From US $7200 13 days excluding flights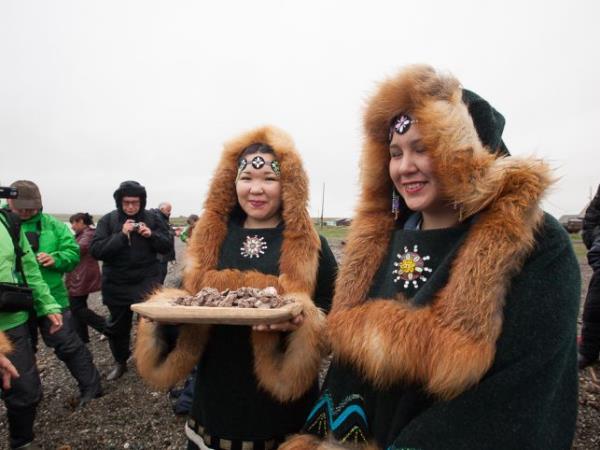 Authentic Arctic Festival & wildlife including Polar Bears
From US $9500 15 days excluding flights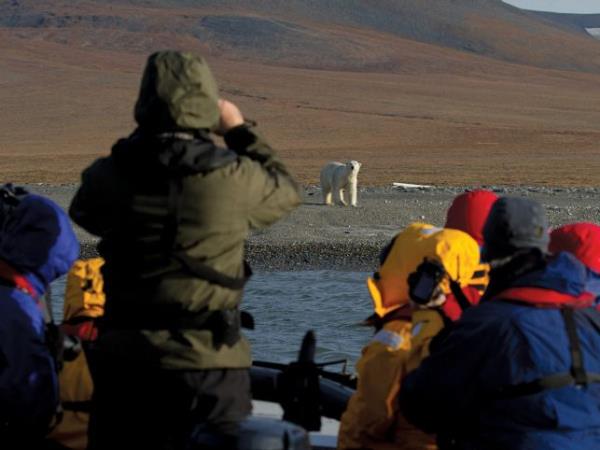 Explore Russian Arctic - home to Polar Bears, walrus & more
From US $11000 - US $14500 15 days excluding flights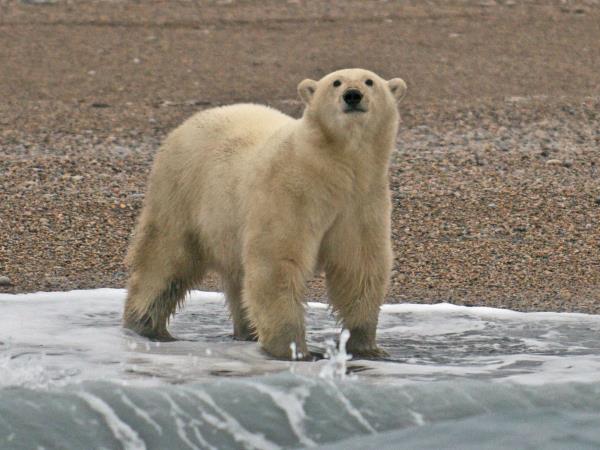 Remote Arctic cruise, polar bears, seabirds, walrus, whales
From US $9290 15 days excluding flights