Austria travel guide
---
2 minute summary
Austria is most definitely about mountains and music. Just like a symphony, it has everything thrown into its musical mix: Alpine peaks, with Grossglockner the highest in Hohe Tauern National Park, boom out like a rousing brass section. The serene lakes of the north are the strings section, a series of soothing, tranquil movements that you can walk or cycle through in total awe of their purity and pitch perfect beauty. The wind section is Seefeld, with its Olympian action filled winter sports history, but each village and valley proffering its own perfect concerto, but plenty of places to grab solo moments, cross country skiing away from the crowds. The Tyrol is percussion, quirky and independent, but totally unmissable. And the Danube is like the composer, weaving through it all masterfully, bringing together the most harmonious holiday.
Austria is...

like the Swarovski Crystals that are made here. Pure, dazzling, clear and simply beautiful.
Austria isn't...
just for winter holidays.
It has one of the most superb
hiking and cycling networks
in Europe.

Hello.
If you'd like to chat about Austria or need help finding a holiday to suit you we're very happy to help.
Rosy & team.
01273 823 700
Austria map & highlights
---
make the most of your time
As efficient and exquisite as Switzerland, but without the astronomic costs, Austria packs a pretty punch for a small country. Although it is best known for its downhill skiing holidays – hardly surprising, given that Seefeld has hosted the Winter Olympics twice – cross country skiing infrastructures here are also second to known, especially in the Tyrol region. Similarly, the country's trails are all maintained to perfection when the snows melt, revealing Edelweiss filled meadows (and yes it is the national flower, but the Sound of Music is definitely not a national favourite) and valleys that beckon hikers and bikers, climbers and rafters.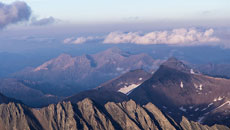 Hohe Tauern National Park
With Grossglockner at its heart, Austria's highest mountain at 3,797m, this is alpine arcadia. Summer and winter. In fact, it opens up to a world of high mountain activities in summer, hiking and biking, rafting and canyoning, climbing and alpinism. You don't have to be a Bonnington to enjoy the beauty, however, with plenty of hiking trails to keep walkers of all levels happy here for days on end.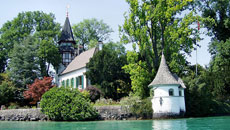 North Austrian Lakes
These are almost stupidly beautiful, with mountains reflected in the water, sailing boats and castles, cafes with cakes the size of castles, and cosy taverns. Cycling or, in winter, cross country skiing around them is the perfect way to see the likes of Attersee, with the small town of St Georgen tucked in between it and the mountains. Or watersport filled Traunsee, with the cobbled market town of Gmunden lining the shore.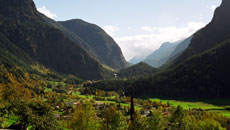 Oetz Valley
In the Austrian Tyrol, with Oetz as the gateway, this is a mecca of mountain activity, summer and winter. Cut through a range of different peaks belonging to the Stubai Alps, it feels like this meadow and woodland filled valley goes on forever. Indeed, your days can be packed with fun forever here, with superb set ups for white water rafting, climbing, hiking, canyoning and mountain biking, making it a family favourite.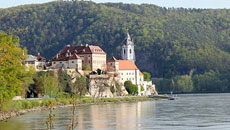 River Danube
Voyaging along the Danube is a tradition that goes back generations. Hikers and cyclists still follow the flow of Europe's second largest river through a variety of landscapes; Austria's Wachau Valley is one of the prettiest. Travelling west to east, like the river, is to travel through history, with castles, 'heurigen' or wine taverns, vineyards and monasteries bordering the shores of this ancient artery.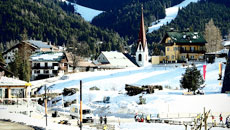 Seefeld
A Tyrolean town but also a region that is made up of five villages that are most well known because they have hosted the Winter Olympics twice. Just 17km from Innsbruck, there are over 300km of cross country skiing trails here, travelling along plateaus that overlook the River Inn valley, with two main mountain areas to play in: Gschwandtkopf and Rosshütte.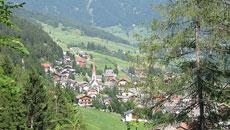 Trins
A chocolate box village and gateway to the Gschnitzal and Obernberg Valleys. Even they don't sound real, but they will feel real as you push those calves up through the ancient Tyrolean forests, in the foothills of Habicht (3,277m high), one of the Stubai Alps. With a magnificent circuit of mountain huts to complete, as well as ancient farmlands and pastures, this is all so easy on the wandering eye. With or without snow.