Discover the temples
Angkor Wat is Cambodia's most iconic site – and given the hype, you could be forgiven for thinking that's all there is. But this is just one part of an expansive empire that stretches across Cambodia, including the fortress-like ancient city of Angkor Thom; Beng Melea temple where you can swing on lianas through jungle-clad ruins, and pre-Angkorian Banteay Srei with its pink sandstone.
Dave Tucker, from our supplier The Beyond Tourism Co.:
"Ticking off temples at Angkor Wat is not the only thing to do in Cambodia. Many people treat it as an extension of a trip to Thailand or Vietnam - but take a bit more time – a week at least – and explore the country. Visit the more jungly and undiscovered temples – they're quieter, less touristy and more atmospheric. They're much closer to the romantic notion of what these ancient temples should be."

For decades, many of Cambodia's more remote and dramatic landscapes have been off limits to hikers thanks to the presence of landmines. But that is changing.

Pathways have been cleared through little-visited national parks, and trekkers can explore the glorious scenery of the Cardamom Mountains, meet the hill tribes of Ratanakiri or hike past the colonial husks beside Bokor National Park. Want to travel further? Rent a bike and pedal between pagodas and ruined palaces.

Cambodia's rivers are a tranquil alternative to its notoriously bumpy roads – and local ferries give the chance to natter to your fellow Khmer passengers.

Whether you sail here from Saigon up the Mekong River, cruise between Phnom Penh and Siem Reap on the Tonle Sap or paddle through the floating villages of the Sangker, the rivers offer an offbeat view of the culture and landscape. Alternatively, set sail on the sea – Cambodia's coastline may not live up to Thailand's, but its exquisite desert islands are another story.
Our top trip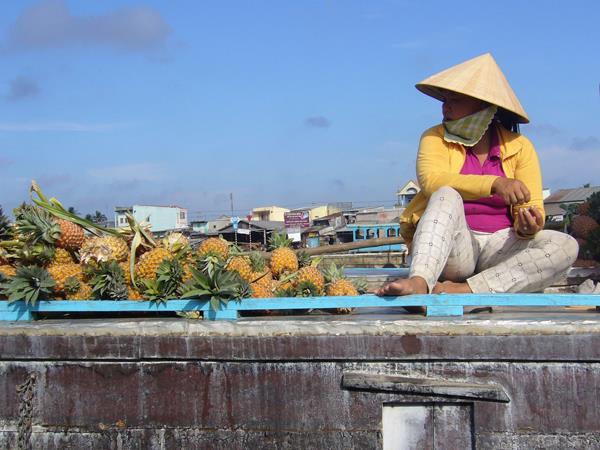 See two wonders of the world in just two weeks
From
£2075
15 days
ex flights
Tailor made:
Everything is tweak-able, giving you the freedom to build a unique and personal trip for your chosen date. Upgrade your accommodation for all - or just part - of your trip, slow down the pace with few extra nights here and there or add a few more active adventures along the way.
If you'd like to chat about Cambodia or need help finding a holiday to suit you we're very happy to help.

Liddy Pleasants, from our supplier Stubborn Mule Travel, shares one of her favourite things to do in Cambodia:
"You can do nice homestays here. At most of them, you're not literally staying in someone's house as they're community-run homestays where the local people have set up five or six guest bungalows in the villages. For me, it wasn't as cheesy as in other countries where they might have slightly contrived evening dances and folk songs. These are cooperative ventures and nicely done – there are ox cart rides through the village, which kids particularly love, and you can go into the fields and spend the night in a bamboo stilt house. If you're travelling with kids, it's a great way for them to get an idea of what it's like to live in a Cambodian village."