Cambodia is a poor country and there are an enormous number of underprivileged children, as well as a large number of orphanages. In spite of this, volunteering at an orphanage is often not only an ineffective solution – it actually makes matters worse. Not only does it cause further emotional damage to the children in care, it can also, ironically, create more "orphans". Responsible Travel, in collaboration with organisations such as
Save the Children
and
ECPAT
, launched a campaign against unqualified and/or unnecessary orphanage volunteering. The issue is a complex one, so do
see our campaign
for more information and guidelines for
volunteer organisations
and
questions for volunteers to ask
. We've highlighted some of the key points below.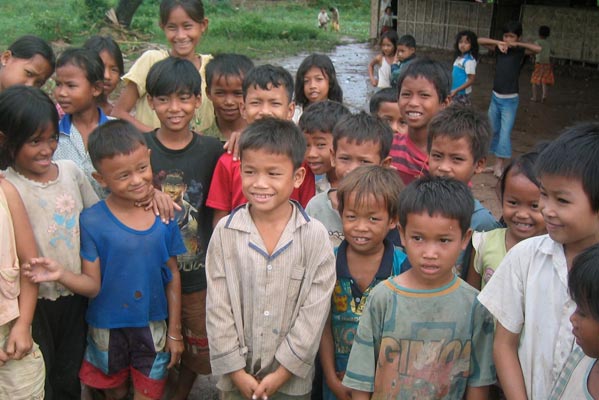 While there are over half a million orphans in Cambodia, less than 1 percent of these are actually in orphanages. Additionally, a 2010 report found that only around a quarter of the 12,000 children living in orphanages are actually orphans; most have at least one parent.
Siem Reap, a town of just 100,000, has 35 orphanages. The number or orphanages has increased in line with the number of tourists, as overseas donations and volunteer fees are seen as a way for unscrupulous orphanage staff to make money.
Children may be paraded through streets, taught to beg or perform in order to make money from tourists.
Research suggests children are better off in a family or community setting rather than residential care; however, poor families are often led to believe that their children may have a better life or education in institutions, and choose to leave their children in an orphanage.
Appropriate qualifications and experience are required to work with vulnerable children in most of the developed world, along with background checks and ongoing monitoring. Yet around the world, including Cambodia, unqualified volunteers whose backgrounds are unknown are allowed to work with abandoned children, many of whom may have physical disabilities or learning difficulties.
A conveyor belt of volunteers coming in and out of the institutions to "hug an orphan" means the children get abandoned again, and again.
What you can do
Responsible Travel does not promote orphanage volunteering placements, other than for experienced, qualified volunteers who can commit to a minimum of a one month placement. We also do not promote day trips to orphanages or school when the children are present. As well as disrupting lessons, this presents children - often vulnerable children - as a tourism attraction, which is not something we would ever encourage.

All volunteers are advised to ask a number of questions to the volunteer organisation in order to ensure they are acting ethically and responsibly, and taking the correct measures to ensure child safety. See our 10 questions to ask your company.

Watch Al Jazeera's documentary on Cambodian orphanages here.