The Spanish conquistadores never penetrated the wild reaches of Patagonia. Pushed back by the 'Indian problem', this land remained uncolonised, a final stronghold for the Mapuche people. But five centuries on from the 'discovery' of the Americas, Europeans – and North Americans – are once again scrabbling to grab chunks of untouched wildernesses in what they see as unclaimed land.
An influx of foreign investors includes leading names such as the Benetton family turning million of hectares into livestock farms, while other wealthy speculators are buying up forests, riverbanks and entire lakes to turn into exclusive retreats and golf courses.
Not all landowners have used the land for their own gain, however. Most famously, Doug Tompkins, founder of The North Face, has conserved over 2 million acres of land across Chile and neighbouring Argentina through his organisation The Conservation Land Trust. Some of the land is now a private park with public access; while another tract was returned to the Chilean government on the condition that it would become a national park – it is now Corcovado National Park.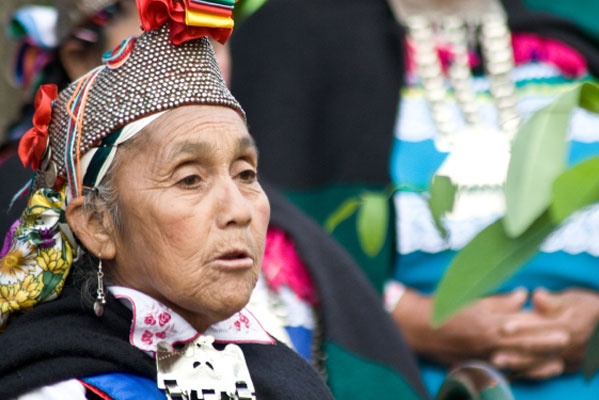 However, despite funding local community projects, the privatisation of these giant areas of land, and the resulting loss of public access is still cause for controversy. Because the so-called 'Indian problem' remains. Patagonia is the ancestral home of the indigenous Mapuche people, who have lived on this land for centuries, yet have no papers to demonstrate ownership. Land is sacred to these people, and moving them from one tract of land to another is not acceptable. They do not see land simply as a source of income, pasture or water – it is part of their origins and their spirituality.
What you can do:
Quite simply, money is at the root of the issue here, and only by generating income from untouched land – including that within the national parks – will the unregulated sale of land appear less appealing to the government. Explore the parks. Pay your entrance fee. Visit local communities. Stay with people working the land on traditional ranches. Empowering local people to create livelihoods from the sustainable use of their lands will give them a bigger voice against the billionaire entrepreneurs and multinationals – and everyone who visits and speaks with them is able to go out and tell their stories, raising awareness of this modern tale of colonisation.