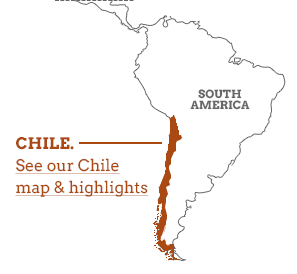 Our small group and tailor made Chile holidays explore the vast, majestic wilderness that is Patagonia, a region seemingly carved out for the amusement of trekkers. Iconic routes include the Torres del Paine, and Glaciares National Park where Perito Moreno and Mount Fitz Roy form part of the staggering scenery. Whether in Patagonia, Easter Island or the Atacama Desert, these Chile holidays skip internal flights where possible, the better to appreciate the landscapes from ground level. They also bring you into contact with local communities through a careful choice of accommodations and guides, for an intoxicating blend of nature and culture.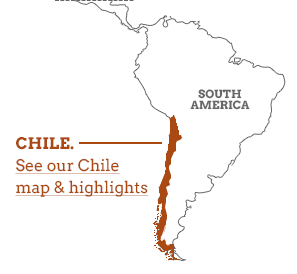 Our top Chile holidays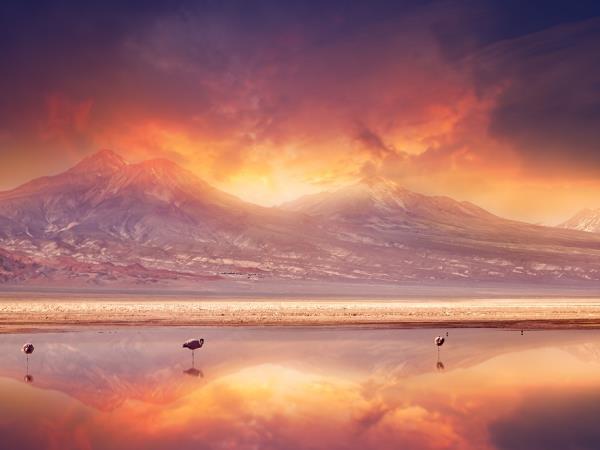 10 days
ex flights
10-days: Santiago, Atacama, Patagonia & Torres del Paine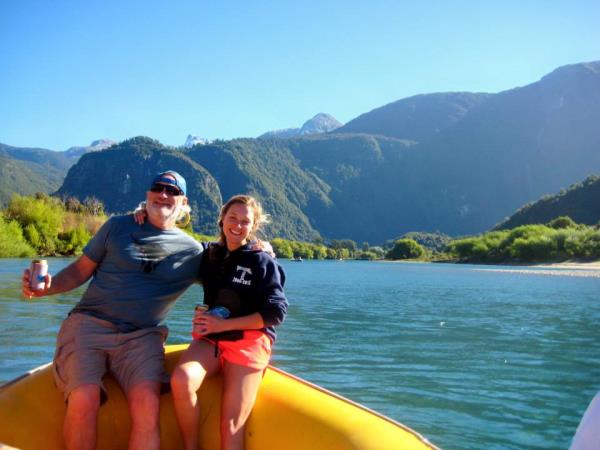 9 days
ex flights
Raft deep canyons and pristine wilderness of Patagonia
Small group
2023: 19 Dec, 28 Dec, 2024: 6 Jan, 15 Jan, 25 Jan, 3 Feb, 8 Feb, 17 Feb, 26 Feb, 6 Mar, 16 Mar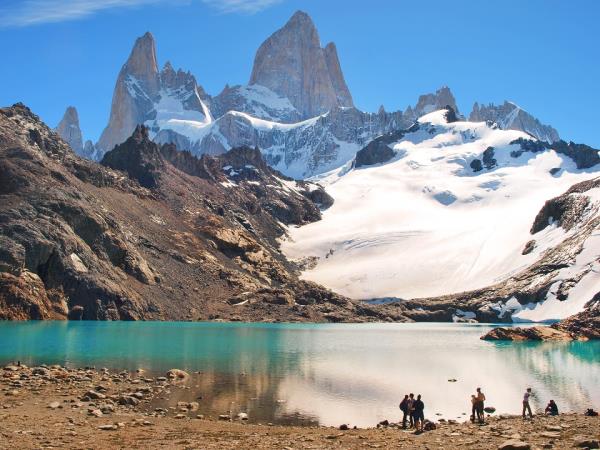 10 days
ex flights
10 days - Torres del Paine, Calafate & Perito Moreno
Chile holidays, Patagonia
Argentina has the
Patagonia
plains, but Chile has its islands and archipelagos. In the north of the region is the Lake District, with its charming farmland. The south gets wilder and colder, the landscape splintering into the Chilean fjords. The mountainous Torres del Paine National Park is Patagonia's crowning glory. Here, explorers on the 46-mile-long W trek keep their heads up in hope that the clouds clear so they can see the famous peaks, and kayakers can paddle past icebergs freshly shaved from Grey Glacier. One of the wildest places in Patagonia is Tierra del Fuego – the archipelago at South America's southern tip.
Chile holidays, Atacama Desert
Yes, most deserts are dry – but then there's the
Atacama Desert
, which rarely gets more than about half an inch of rain a year. It's a place so alien that it's used by NASA to test scientific instruments for trips to Mars. Lean in to the space theme: stay in the town of San Pedro de Atacama and you can go on excursions to the Valley of the Moon in the day and enjoy stargazing expeditions at night. Shimmering salt flats, vivid lagoons where pink flamingos flock, and fields of fickly geysers only add to the otherworldly weirdness of the place.
Chile holidays, Easter Island
One of the most remote inhabited islands in the world,
Easter Island
(or Rapa Nui) is over 3,500km west of continental Chile. To many, an aura of mystery surrounds it, thanks to the enduring image of its Moai – the hundreds of stone statues on the island carved from volcanic ash. Some are nearly 1,000 years old and they remain today as an enigmatic symbol of a civilisation which was almost wiped out, and about which we only know pieces. It's common to combine an
Easter Island holiday
with a trip to mainland Chile, flying in and out of Santiago.
Family holidays in Chile
Your kids will fall in love with guanacos, the sweet llama-like animals that gallop on ungainly legs across the Patagonian plains. Long-lashed wildlife aside,
family holidays to Chile
are safe and easy to navigate, and its natural wonders are stupendous rather than subtle. There are some great activity holidays for families in the Chilean Lake District. The lagoon-spotted landscape can be explored by kayak and horseback. The Atacama Desert adds mountain biking to the mix, plus flocks of pink flamingos and steaming geysers.
Types of tours & holidays in Chile
There are many ways to holiday in Chile and some are more unusual than others. The country is a great road trip destination – so good, in fact, that few people think about using the same reliable roads for a
cycling holiday
. By bike, you can enjoy famous journeys like the Seven Lakes Route in the Lake District using pedal power rather than petrol. A
small group holiday to Chile
is a one of the best ways to go on an adventure or trekking holiday and make some intrepid companions.
Adventure holidays
are a great way to dive into Patagonia. Why just hike, when you can white water raft too?
If you'd like to chat about Chile or need help finding a holiday to suit you we're very happy to help.