The French happily hunted wolves to extinction back in the 30s, but in 1992 a sneaky alpha mating pair crossed the border from Italy and since then wolves have got their own back. Today there are a minimum of 300 individual wolves in around 25 packs spread throughout the French Alps, across the Rhone Valley into Massif Central and up the country's eastern border, and under the Berne Convention and European Law, the wolf is a protected species and can no longer be hunted or poisoned.
Until now… due to a rise in wolf attacks on farm animals and much protest from farmers across France, the government has passed a 'wolf plan' under which 24 wolves can be legally 'removed' annually. The role that began as an official culling job for states marksmen however has now been extended to 'wolf lieutenants' too and today wolves can be shot in ordinary hunts, or in areas where they can be 'seen to pose a problem' – a subjective opinion and one that has conservation groups who view a return to wolf hunts as archaic and scandalous up in arms.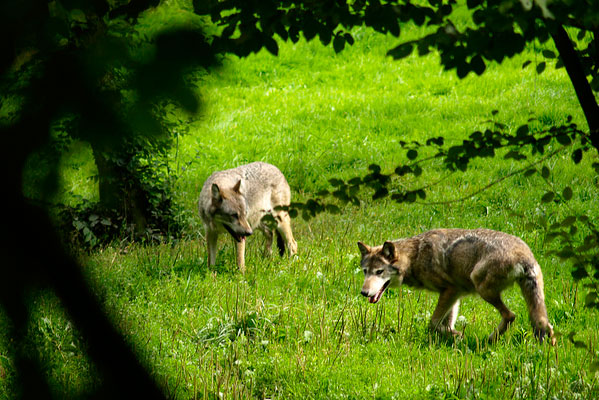 Controversial further still is the smoke screen that conveniently blurs the facts on bear hunting in France. In 2004, hunters shot dead the last brown bear native to the Pyrenees, condemning the species to extinction and causing what the French government called 'an environmental catastrophe'. Since then, 22 brown bears from Slovenia have been reintroduced to the Pyrenees as part of an official programme in a move that also ups the status of the mountain range as one of the last great strongholds of the European brown bear in southern Europe. Farmers have long countered that the bears are unwelcome and kill their livestock and hunters have shot several brown bears, allegedly by mistake, though if a practiced hunter accidentally shoots an enormous endangered brown bear perhaps said hunter shouldn't be handling a gun.
Throughout history wolves have had a reputation for killing on an almost mythical level, but French public opinion is very much on the wolf's side with a 2014 poll concluding that 80 percent of French people wanted wolves to be protected from farmers, rather than sheep from wolves. France should also be given credit for trying to act with ethical guidelines to address the problem – even if you agree with the practice of culling as a whole – and the implementation of special fencing, similar to electric fencing, that has proved effective in reducing both livestock predation and reducing angry retaliation from farmers.
What can you do?
Don't hunt, and definitely don't tell a hunter if you see a brown bear. Apart from that, you're best bet is to support any tourist initiatives that centre on either seeing wild animals in their natural environments, or keeping them happy there.