Family holidays in Southeast Asia

To show a child Indochina is to introduce a region that comes across slowly in waves of river travel, unexpected smiles and happiness – very unlike the West

The idea of travelling across Indochina with kids fulfils every parent's romantic notion of showing their little ones how others live happily, but modestly, thus filling them with a newfound respect for material wealth. But the clue is in the word 'idea' – the reality is that although the Indochinese people and their values are perfect for a family holiday, much of their healthcare is hard to reach and ill equipped, and a lot of travel is done by boat, or bus: not fun with a sick or squirmy toddler. Kids eight years and up will doubtless reap each individual country's cultural rewards and make loads of new friends, plus, everyone loves a bit of classic bucket and spade action on the beach, but any younger might be a step too far for any parent's patience.
Things to do in Indochina with kids
Primate Rescue Centre
We certainly don't recommend a trip to any of Vietnam's zoos or animal parks unless you want distressed children on your hands, but you can get up close to several species of endangered langur in Cuc Phuong's Primate Rescue Centre. The centre runs a successful breeding programme, and also supports carnivore and pangolin conservation programmes. Ethical, educational – and fun.
Explore Cambodia's history
Unlike many of the world's historical monuments, Cambodia's temples are there to be discovered physically – which means kids can climb, scramble and play hide-and-seek while discovering the secrets of this lost empire. Obese tree roots and encroaching jungle inspire a sense of adventure and exploration.
Adrenaline sports
The Mekong River isn't just a lifeline for Laotian locals, it's a playground for their kids too and you can try river rafting and stand-up paddle boarding on its still surface. Bikes can be hired too, so if you prefer land to water, head out for an exhilarating exploration on two wheels.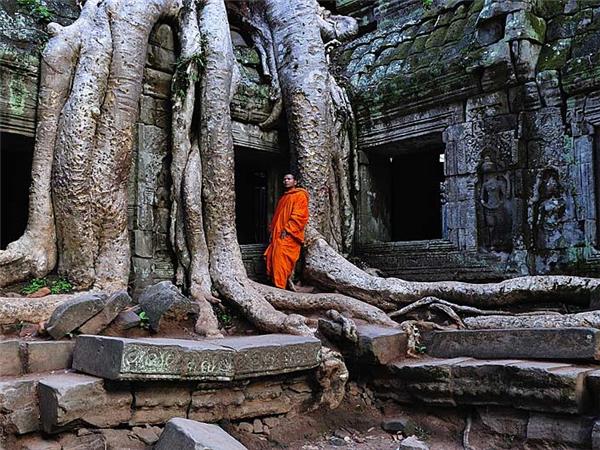 A journey across Vietnam, Cambodia and Thailand
From
£3049

to

£3999
15 days
inc UK flights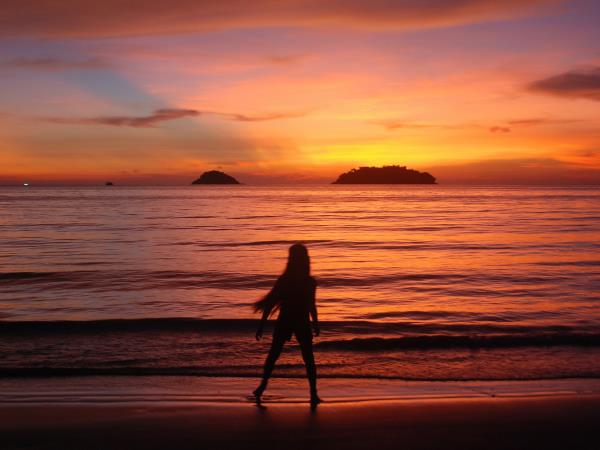 Ruined Cities, Tropical Islands, 2-week private family tour
From
£1450

to

£1500
12 days
ex flights
If you'd like to chat about Southeast Asia (Indochina) or need help finding a holiday to suit you we're very happy to help.

Daniel Pawlyn from our supplier, Intrepid Travel shares his experience of travelling in Indochina with kids: "Indochina is certainly a family destination; I have travelled in Vietnam with my wife and two children who were 10 and 7 at the time, which was fantastic. The kids absolutely loved it. One of the abiding memories for them is crossing the road in Hanoi because you spend your life telling your kids to look both ways and cross when there's a gap in the traffic, but in Hanoi you just hold hands and go for it, which they thought was the most bizarre thing! I think children aged 5 and up would be fine on an Indochina trip - you can travel comfortably, we had a comfort sleeper cabin on an 18-hour train journey from Hanoi down to Hue and the kids loved the fact that they woke up somewhere completely different from where they'd fallen asleep. Cambodia is wonderful for children and very adventurous; Tomb Raider was filmed at Angkor Wat, so kids can discover the temple complex themselves and feel like real explorers."
Kian Rackley from our supplier, Insider Journeys, shares his advice on travelling in Indochina with kids: "A tour of Indochina is great for families and very educational for kids because of all the modern history. It's a combination of countries where you can really get your hands dirty too; you can spend a day at a rice paddy in Laos and the kids can learn about how rice is planted, or they can have an eco-fishing experience in Vietnam alongside a traditional Vietnamese fisherman; there's lots of opportunities where they can get involved with local culture and understand it better and family is hugely important to the Indochinese cultures, so they would never see it as out of place to involve children in their lives. We recommend taking children aged 8 and over, not just because of the lack of modern conveniences, but also because you see lot of things that are quite confronting for a lot of people and parents find it a good way to introduce their older kids to other aspects of global culture such as poverty."
More Southeast Asia (Indochina) articles