Responsible tourism in Lanzarote
---
TRAVEL RIGHT IN LANZAROTE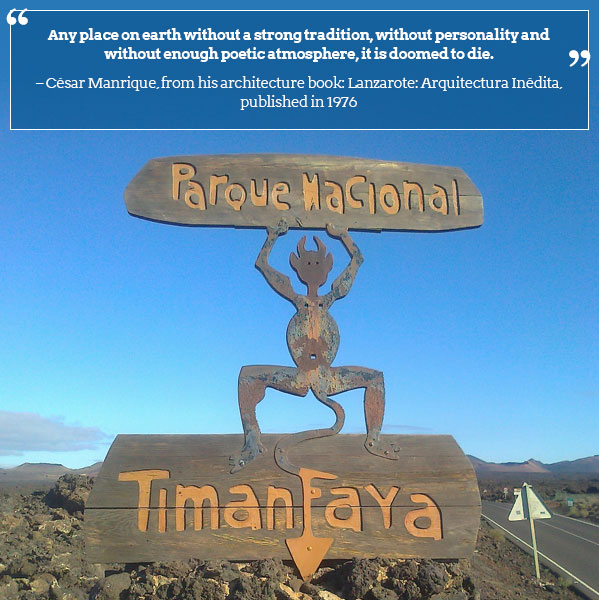 To really understand responsible tourism in Lanzarote, there are few more important gurus to touch base with than César Manrique. He was a local visionary artist and architect, who worked closely with local authorities throughout the late 20th century to prevent his homeland from resort ruination. Tragically he died in 1992, but his work lives on and can be seen and read about throughout the island. Manrique's statue 'El Diablo', the symbol of Lanzarote's National Park of Timanfaya, is like a reminder that all of us now need to keep the badness at bay. Don't let the devils of development do their worst. Don't let the water run out. And let the great creatures that love these waters as much as we do, swim free.
Wildlife & environment
---
WATER ON THE BRAIN
Say no to captive dolphins
---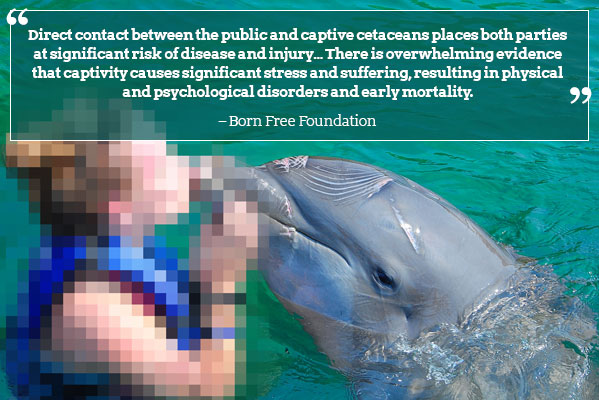 Lanzarote has four captive dolphins, only introduced in 2017, in spite of a growing worldwide movement to put a stop to the captivity of sea mammals. Tourists can interact with captive dolphins and sea lions – all in the name of 'education', apparently – at over €100 a go.
At Responsible Travel, we are totally opposed to the use of animals for entertainment purposes. See our
campaign against captive orcas
for more details of our stance on this, about the harm that it causes to mammals, and how there are so many alternative ways to see these beautiful creatures in the wild. Thankfully, many tourists are now aware of the impacts, and indeed some holiday companies are removing such parks from excursion lists. We encourage our responsible travellers to do the same.
What you can do
Go and see dolphins in the wild. There are several companies offering trips off Lanzarote. Various species of dolphins and whales can be seen throughout the year, and not too far from shore. Make sure that you use a company that has a responsible tourism policy of some sort and respects international guidelines on responsible dolphin or whale watching. Take a look at our
Dolphin watching travel guide
and our
Whale watching travel guide
for more details.
Tap into the water issue
---
Water is a big issue in Lanzarote, although when you see some resorts with their large swimming pools you would be forgiven for not realising. But it is important to realise that this is an arid island, not far from the Sahara. There is not a lot of rain - that is one of Lanzarote's big selling points after all. The remote location combined with its volcanic geology means that Lanzarote's water resources have to be carefully monitored at all times and most of it is desalinated sea water. This process also takes a lot of energy. So, when you see a sign asking you to be really careful about water usage, they mean it. We can enjoy these all year round gorgeous temperatures, but the impacts on water resources can be serious.

What you can do
All common sense, really. Don't shower three times a day, don't insist on your bed linen and towels being washed all the time, don't leave the tap running when you brush your teeth, and seek out places to stay that are environmentally aware, with smaller pools and an ethos that encourages you to use the much bigger, natural pool nearby: the Atlantic Ocean.
People & culture
---
ALL INCLUSIVE RESORTS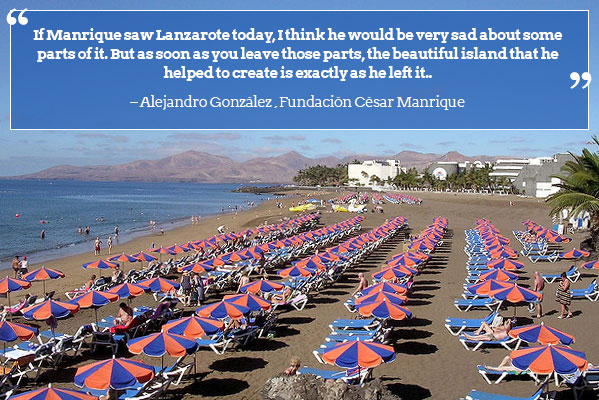 At Responsible Travel we feel that the nickname 'Lanzagrotty' is an unfair one. However, when you examine the negative impacts of all inclusive resorts and some stretches of overdevelopment along parts of the south coast, you can soon see the grottier side to tourism. And by grotty, we mean tourism that doesn't value local community, the local economy or local culture. Where wrist bands mean more than doing the right thing. When profits and packing in the crowds overlook local culture and natural heritage.
What to do
Quite simply – don't do the all inclusive resort thing. Stay local, eat local, play local. You will also have a more enriching experience of this island. Oh, and drink local too. Lanzarote wine is grown in a unique way and tastes wonderful. And spread the word among friends on social media that this island is about so much more than all inclusive.
Responsible tourism tips
---
TRAVEL BETTER IN LANZAROTE
Be aware that Lanzarote is a UNESCO Biosphere Reserve, thanks to its unique landscape made up of 300 volcanoes. So be extra careful and leave absolutely no trace when you go hiking or biking.

Electric car rental should be easier on an island like this, but sadly there are not enough quick charging stations. However, our fabulous holiday supplier, Lanzarote Retreats, has its own charging points for electric cars that they have on site for guests' use.

Cruise ships are an issue on Lanzarote, with some of the giant, floating hotels doing their irresponsible bit throughout the Canary Islands. We recommend small ship options instead.

There is plenty of solar and wind power on the Canary Islands, and yet few of them use it as a main source of energy. Seek out eco accommodations that have the sense to go renewable, in a landscape where such resources are plentiful.

Please don't pick wildflowers or lichen. Some of them have spent hundreds of years fighting to emerge again through the volcanic soil, so best leave them to continue their journey in peace.

Please learn some Spanish and don't presume that because tourism is everywhere, so is English. Gracias and buenos días, or a por favor when you can, helps a bit. But be brave and try a few more phrases, or take a course before you go.