Morocco travel guide
---
2 minute summary
One reason why Morocco is becoming such a popular break not only in summer but also outside the traditional beach season is because it takes us out of our winter greys and blacks and whisks us, within a three hour flight, into a rainbow of raucous colours and enlightening Islamic culture. Marrakech is called the Red or Rose City with its ancient red and ochre walls, contrasting with the dramatic backdrop of the white, snowcapped Atlas Mountains. Essaouira, the Blue City, is not only on the sea, but is a sea of blue. With women dressed in blue working alongside blue painted boats, or watching the world go by through blue shuttered windows. Chefchaouen is painted so many delicate shades of indigo, it glitters like a sapphire peeking through the rocks of the Rif mountains all around. And Casablanca is the white city where, with its Spanish
heritage, every 'casa' meaning house in Spanish, is 'blanca'. Or white. And, of
course, every town has a medina or souk where the array of colours, from
spices to slippers, cushions to costume jewellery, shakes off any pre-holiday
blues. Whatever the time of year. Read more in our Morocco travel guide.
Morocco is... tagine-like. The flat hot base is the

desert,

the conical dome

Mount Toubkal.

And it's packed with

hot, spicy surprises.
Morocco isn't... for those who like to stick to

rules

or

maps

. It's all a bit off kilter, in a good way.



Hello.
If you'd like to chat about Morocco or need help finding a holiday to suit you we're very happy to help.
Rosy & team.
01273 823 700
What we rate & what we don't
---
Our best & worst of Morocco holidays
Underrated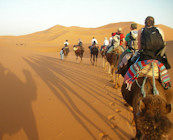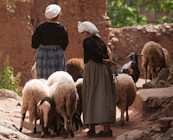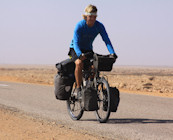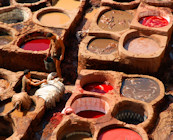 Family holidays
It's hot, there are riads with gorgeous pools, kasbahs that are like something out of a fairy tale, snake charmers in the souks, snowmelt rivers to raft down, an ocean to surf in, dunes to climb and clamber over on camels, and enough pretty things to buy to keep any teenage girl happy for hours on end. If your kids aren't excited by these, stick to Center Parcs.
Atlas Mountains
This has been on the expert explorers' radar for a long time, but lovers of Moroccan souks and seaside are now starting to embark on journeys up to its magnificent peaks. Hardcore hikers head for the High Atlas' Mount Toubkal but there is superb walking to be had in the lower Atlas range too, with welcoming Berber people at remote mountain villages along the way.
Cycling
Dirt roads, mountains and plenty of heat to tan those MAMIL waxed legs, Morocco has breathtaking biking. You can go mountain biking from the Atlas to the desert, with the omnipresent snowcapped mountains an exhilarating backdrop as you take on the ups and downs of Atlas ascents and desert descents. With an ever expanding network of quiet tarmac roads, road cycling is growing in the Morocco too.
Fez
If Marrakech is the lion, Fez is the tiger. The one that doesn't need to roar about how beautiful it is, and long admired for its innate elegance. It has a superbly preserved ancient Islamic heritage, with Attarine Madrassa, Moulay Idriss mausoleum and Karaouine Mosque as highlights. Its heart is the labyrinthine, car-free Fez el-Bali medina. The Fez Festival of Sacred Music in June is a fab event too.
Rated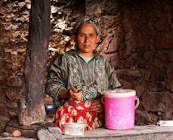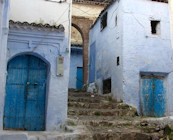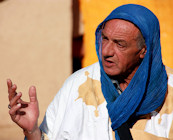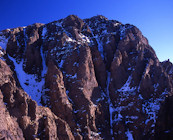 Meet the Berbers
The indigenous people of Morocco, and traditionally nomadic, most are now in settled communities around the lower and High Atlas Mountains, and Rif Mountains. Stay with a Berber family in the Sahara, trek with them into the High Atlas as they bring their livestock up to summer pastures, or take a traditional guided trek into the mountains with donkeys or camels.
Chefchaouen
This beautiful blue painted town appears in the slopes of the Rif Mountains like a sapphire glinting through a rock face. Perhaps inspired by its aesthetic, it has also become a centre for quality artists and artisan crafts people. And with the mountains and Talassemtane National Park as a backdrop, the artist's palette is replete.
Hiring a guide
Not only does it make negotiating your way around the souks, Sahara, mountains or medinas much easier, but it's also a vital source of income in a country that is very dependent on tourism. Moroccans have a great sense of humour, are beyond welcoming and very proud of their country. Responsible tour operators always engage a local guide to accompany you – meaning your trip will be made all the more memorable and fun.
Mount Toubkal
The highest peak in North Africa at 4,167m, Toubkal is to be trained for, the challenges increasing with each contour change. Most treks start in the village of Imlil in the heart of Toubkal National Park, where the smell of juniper, cedar and Aleppo pine abound. Then you hit the colder arid steppe, where nature turns a little more hostile to hikers. A serious trek, so only do it with an expert mountain guide. But do it.
Overrated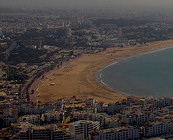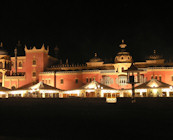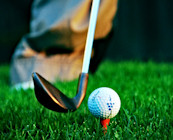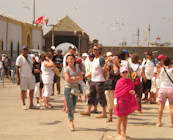 Agadir
In 1960 the city was hit by an earthquake which destroyed everything including the ancient Kasbah. And now tourism seems intent on destroying the new city. With all-inclusive resorts, bars and casinos standing alongside mosques, a seedy nightlife scene in some parts, and tacky tourist tat, it is an all-round beacon of irresponsible tourism really. Agadir? More Aggy Aggy Aggy, Oi Oi Oi
Chez Ali
Coachloads of tourists are shipped out of Marrakech to experience the dinner spectacular at Chez Ali and eat mountainous tajines and couscous at large round tables in a huge Caidal Tent. With displays of regional costumes, dance and fantasia horsemanship. Get a good local guide and seek out the real spectacles instead. Morocco is falling down with moussems, or festivals, that honour marabouts, or local saints.
Golf courses
There are over twenty golf courses in Morocco, with development of new ones happening as quickly as you can say 'fore!' The plan is to double this number by 2015, so that's double the infrastructure, double the water usage, and so on. And with only two courses GEO certified, the international standard for eco courses, golf really is becoming the bogey man of Moroccan tourism.
Develop or die
It has been like the Arab Spring of tourism in Morocco. A revolution of revellers as hordes of holidaymakers are dropped in by budget airlines. With 5.5 million visitors in 2005 and 10.5 in 2013, the development of multinational golf, hotel and ski resorts has gone ballistic. So, little of the money stays with local people, who have to put up with congestion, water shortages and social unrest.
Food, shopping & people
---
Travel like a local on your Morocco holiday
Eating & drinking in Morocco
---
Tagines are traditional Berber fare, with chicken or lamb, couscous and vegetables all slowly cooked together in an earthenware pot.
A pastilla is a traditional meat pie, usually made of pigeon, although chicken is also used. For pigeon, you often need to order it in advance. Essaouira is the place for fish and seafood, straight off the blue boats.
There are juice sellers everywhere. The fresh orange juice is delicious.The mint tea is everywhere too, ladled with sugar.
The name,

Berber

, comes from Roman times and the Latin for barbarian. The name they give themselves, however, is

Amazigh

, meaning 'free people'. Up yours, Rome.
People & language
---
Classical Arabic and Berber (or Amazigh) are Morocco's two official languages. The spoken Arabic is Moroccan Arabic (or Derija), which differs from the classic form.

French is also widely spoken among older people, with smatterings of Spanish and English among younger people. Although at least 80 percent of the population is Berber, the language has only been taught in schools since 2009.
Thank you is
Ake Issrebeh Moulana
in Berber and
Shukran
in Moroccan Arabic
Hello is
Manzakine
or
Salam
in Berber and
Ahlan
in Moroccan Arabic
Gifts & shopping
---
Argan oil is everywhere now in Europe. Buy the real thing in souks everywhere.

Rose products make the sweetest gifts. Check out cooperatives along the Dades valley in particular.

Shame for those with nut allergies as the almonds and walnuts are amazing. You can always find them a date though.

Genuine handmade Berber carpets can be purchased and shipped direct from the artisans workshops. Go into small villages, such as in the province of Ouarzazate, to see them at work. Make sure to bring your measurements on holiday with you.
According to the

2013 World Economic Forum's Travel and Tourism Competitiveness Report

,

Morocco

ranked

third in the world

as the most

welcoming

country for foreign tourists
How much does it cost?
---
Glass of fresh orange juice from a stall: 30p

Pigeon pastille: £10

Tagine in small local restaurant: £3

One way train ticket Tangiers to Fez: £9

Large bag of nuts and dates: £3
A brief history of Morocco
---
To understand the history of Morocco, you need to understand the Maghreb. A Berber word, it is traditionally defined as the region that includes the Atlas Mountains and the coastal plains of Morocco, Algeria, Tunisia, Libya and, in more recent times, Mauritania and the disputed territory of Western Sahara . The people of this region called themselves Maghrebi. Maghreb translates as 'The West' with this region taking up most of the western coastal regions of North Africa. Regions that were united as one as recently as the mid-20th century, when individual nation states were created. One of which was Morocco.
Read more ▼