Responsible tourism in South India
---
TRAVEL RIGHT IN SOUTH INDIA
South India has quite a lot of issues when it comes to tourism. One of the main ones is due to its sudden growth, not only in international tourism but also domestic tourism. Numbers can be too high in national parks, some beaches are polluted and festivals can be overcrowded. The main thing to remember in India is respect. Respect the culture, respect the rare wildlife, respect the fact that many people earn a living out of tourism, and work very hard to do so, and respect children. Please take time to read more of our thoughts below. We hope that, with time, it will be a list that shortens, not lengthens. And please do share these thoughts on your social media channels, as little things can make a big difference.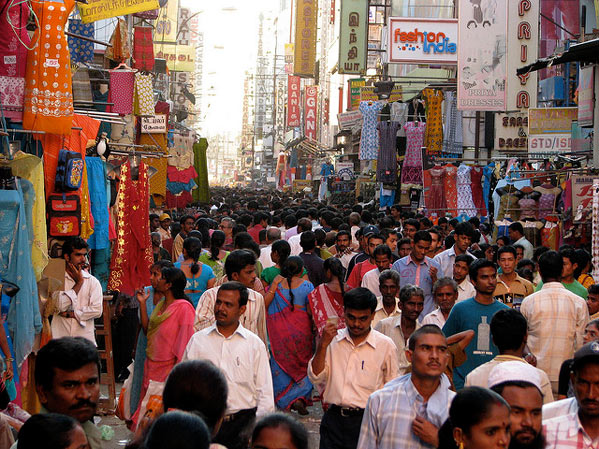 People & culture
---
Children and culture
Child sex tourism
---
It's not something people want to associate with holidays and joyful times, but the sexual exploitation of children is a reality in South India, with Chennai, the beaches of Goa and the houseboat industry in Kerala all areas that are now being policed for illegal activities. We work with professional campaigning organisations which are trying to put a stop to this worldwide industry which is, very sadly, growing. We have rightly been advised by these organisations not to refer to these young people as child prostitutes or sex workers; they are children who are victims of rape. The reality is that children are trafficked for this purpose from Bangladesh and Nepal, and then through India to Pakistan and the Middle East. It is thought that between 5,000 and 7,000 Nepalese girls alone are trafficked into India for sexual exploitation every year.
What you can do
Always report any suspect activities with regards to children to local authorities and, in particular, the tourism locations which are allowing it to happen.
The Code
(short for "The Code of Conduct for the Protection of Children from Sexual Exploitation in Travel and Tourism") is an excellent point of contact for this purpose. This organisation asks tourism companies all over the world to sign the Code and, in so doing, commit to taking six steps to help protect children. It's amazing how many organisations have signed up and, sadly, how many still haven't. Please also spread the word about this.
CULTURAL DIFFERENCES
---
It is unfair to describe South India as "India lite" as if culture and tradition don't play as important a role in daily life compared with other regions – because they do. There may be cruise ships and all inclusive resorts creating mass tourism where all that counts is the 'tourism dollar', but there are plenty of real people here leading real lives. And responsible travellers will always respect local ways. Here are a few things to remember:
In Kerala, most Hindu temples don't allow access to non Hindus. For those that do, there are strict codes to adhere to. In neighbouring Karnataka and Tamil Nadu more temples open their doors to visitors; however, it is important to remember that spirituality is not on sale.
Please be sensitive to dress sense, even in Goa. For women in particular, showing bare legs, shoulders and wearing low cut tops is not culturally acceptable. In temples, when access is allowed, men wear the traditional mundu (similar to a sarong) without a shirt, and women should wear a dress that covers the legs, not a shirt and trousers. These are often for hire. And always remove your shoes.
In some mosques, women aren't allowed inside, and if they are allowed, they must wear a dress that covers the whole body and also cover the head.
In Christian churches in Kerala, men sit on the left and women on the right, although some don't have pews. During mass, women are expected to cover their heads. The synagogue at Kochi is not open to non-Jews on Saturdays and on other days, dress code is again to cover up as much as possible.
Do not take photos of people you don't know. It is just rude. Get to know people, and then ask them if they wouldn't mind. If you are travelling into rural areas, consider travelling with a small printer so that you can give a copy. The Polaroid Zip printer is brilliant for this. And if you say you are going to send a copy, make sure you do. Similarly, photography is not acceptable inside temples or mosques.
Public displays of affection are not the done thing. Sorry.
Beach behavior must respect local culture. Beach parties are common in Goa and also now in Karnataka. However, moral policing does go on, with photographs and videos being taken to prevent drug dealing and also people having sex on the beach. Neither is culturally acceptable, responsible, or legal.
Your right hand is considered the clean one, so use it for handing over money, giving gifts, eating and so on. Most local people eat with their right hands too, and don't use cutlery.
Wildlife & the environment
---
Two huge issues
Cruising for a bruising in South India
---
It's still early days compared with Europe and the Caribbean, but cruise ship tourism is hitting the shores of Kerala and Karnataka. Tourist boards have put their fog horns on full blast to attract the big players, with their floating hotels carrying thousands. The main ports in South India that are being 'sold' as cruise destinations are Cochin in Kerala, New Mangalore in Karnataka, Mormugao in Goa and Chennai in Tamil Nadu. We also want to put our responsible tourism foghorns on full blast and highlight the importance of low impact, sustainable and responsible tourism options in South India, as opposed to this very irresponsible form of tourism.
Just look at Venice.
It is going to take a long time to get these ships into reverse there. And a lot of the damage has already been done.
What you can do
Please don't travel on giant floating hotels which have, in many cases, very dubious environmental records, as well as equally dubious ways to treat their workforce. And then there is the fact that, in an economy where tourism is vital, the local spend is reduced to trinkets and trash, because food, booze and accommodation is waiting back on board. It's all just cruising for a bruising. If you agree, then get your message out there on social media, and read more in our
Responsible cruising article.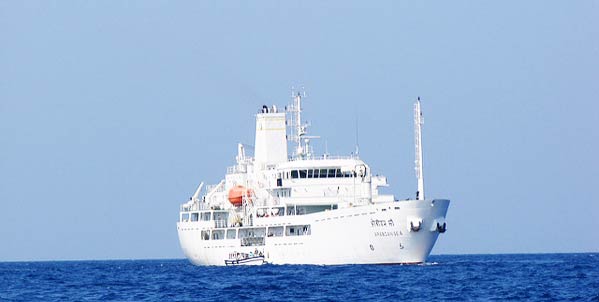 Riding elephants
---
Although less common in South India than some other areas of India, taking a ride on an elephant does still happen, especially around Thekkady and Periyar National Park in Kerala, Bandipur National Park in Karnataka and Mudumalai National Park in Tamil Nadu. As you will see from our
'Elephants in tourism'
guide, Responsible Travel does not endorse elephant riding. However, we do recognise that at some national parks, such as at Periyar, essential funds are channelled back into conservation of the few tigers remaining in the park. And, at this point, forcing a situation where these funds are pulled is too great a risk to take. It's a complex dilemma.
What you can do
Stay clear of elephant rides and donate to tiger conservation in other ways, such as through
Tour Operators for Tigers (TOFT).
Also, be wary of other places where elephants are used for our entertainment such as in processions and ceremonies. Even in temples, elephants are believed to bring good fortune, yet are kept on short chains and totally estranged from anything that could be described as natural habitat. So please do not support these activities.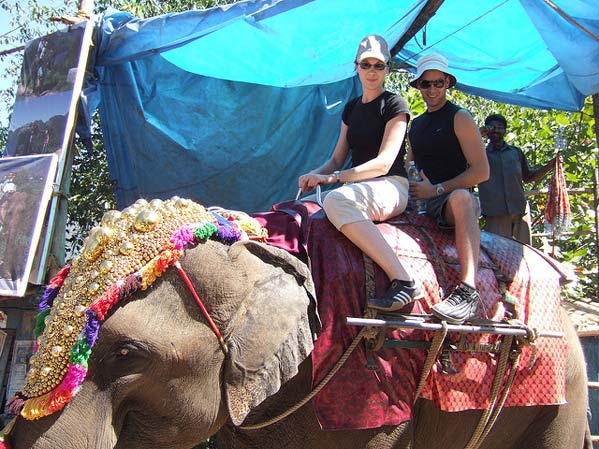 Responsible tourism tips
---
TRAVEL BETTER IN SOUTH INDIA
We rate Kerala's houseboats and we do, indeed, think that they rock. And years ago, whoever thought of tapping into tourism by renting out one of these unique rice boats, or kettuvalloms, was onto a great thing. However, there are issues regarding the number of them on the water now and pollution caused by them. There are many new rules in place, but do ask for a boat that has taken these issues on board, using solar panels to power air and water pumps, for example. And that they are also disposing of their waste properly at waste stations.
Diana Syrett, Managing Director of one of our top suppliers, Kerala Connections, shares her recommendations: "With houseboat trips, stay for more than one night. If you just do one night, you check in at lunchtime, and check out after breakfast the next day, and so you really only get an afternoon's cruising. During that time you won't get very far away from the main waterways, because there are so many houseboats on the backwaters now. With two or three nights you can get away from the crowds and enjoy remote rural life, hopping on and off as you go. It is also down to the houseboat operator you choose. We rate ours very highly, especially on the environmental side of things, as well as having a good fleet of houseboats."
If you are looking into volunteering projects, seek ones that follow strict
responsible volunteering guidelines
re: child protection, sustainability and so on. You can read more on
this here.
Please
do not volunteer in orphanages.
We don't feature any trips on Responsible Travel which invite tourists to volunteer in orphanages or to visit children in them. We believe that children are not tourist attractions, and volunteering short term in them is not considered beneficial for children anyway. Read more about our campaign against
orphanage volunteering.
Zoos are another area of contention in South India.
At Responsible Travel we have removed all zoos from our site, and you can read more about
our stance on zoos here.
Don't litter.
Even if many local people are still waking up to the environmental impacts of cigarette butts, plastic packaging and so on. Travel by example.
South India's Western Ghats are very popular with trekkers, but be aware that many hiking areas are inside wildlife sanctuaries or forest reserves, which means you need permission to hike there. Hike with a responsible tour guide to ensure all of these issues are covered.
Tipping is controversial.
On one hand we recommend you don't tip too much, as it can create a false economy. Just because you pay £1 for a meal, doesn't mean you should tip three times that amount. On the other hand, many employees totally depend on tips. Some tour operators run a kitty for small group tours, which solves a lot of these issues.
We have been advised by our suppliers to really move on with the 'giving pens to children' trend.
Although people do it for the right reasons, the country is now coming down with pens, and children stockpile them and sell them on. Ask your tour operator which types of donations can really help. It is also worth remembering that you can buy things locally to donate when you are there, thus supporting the local economy even further.