Talk of hunting – and especially the phrase 'hunting with dogs' – should reflect differences between Sweden and the UK. In Sweden, hunting is a vastly more widespread practice – around 300,000 registered hunters in a population of 9 million – which many Swedes would say is linked to a genuine bond with a natural wilderness over which anyone can roam freely.
Sweden's hunting season runs from August to February (leaving the animals alone during breeding season), depending on species and region. Much of what gets shot goes to the pot; none of these animals are endangered, and things like shooting elk are akin to the culling of the deer population in the Scottish Highlands in order to keep numbers to a well-balanced level. Sweden has the world's highest density of elk (moose) with an estimated population of 250,000.
What may alarm some is the use of dogs, due to images conjured up by British foxhunting. However, rather than bloodthirsty hounds chasing animals to exhaustion, Swedes use a variety of dogs to bring the animals closer to the hunters. Slow dogs like dachsund or basset are used to get roe deer into shooting range because faster hounds are considered to cause unnecessary extra stress to the animal. For elk, big dogs are used (akin to huskies), and their role is solely to steer the animal towards the hunters to despatch with one shot. Unlike foxes, the elk will then be eaten – it's a Swedish delicacy.
Far more controversial is the shooting of wolves, which were hunted to near extinction in Sweden until a ban was imposed in the 1970s. As the population grew to around 200, the ban was lifted again in 2010, and arguments rage between pro-culling authorities and organisations like the Swedish Society for Nature Conservation which say the Swedish wolf population can grow further while remaining at a healthy and sustainable level. But without independent scientific research to back the culling lobby's position, the idea that 200 wolves is too large a number for Sweden's vast wilderness seems highly dubious.
However far numbers have come back, the wolf remains a threatened species here. Government-set figures are not backed up by independent research, casting doubt on culling quotas. And hunting wolves also fails to take into account their crucial role as top predators in the Swedish eco-system, and the benefits they bring. Finally, from a tourism point of view, pro-culling debates ignore or seriously downplay the huge growing potential of wildlife tourism both in the preservation of habitats and in providing important benefits for rural communities both in financial terms and with regard to engagement with their environment.
Unlike their neighbours in Norway, at least the Swedes should get credit for at least trying to act with some ethical guidelines – even if you disagree with the practice of culling as a whole. Strictly controlled wolf hunts are limited to January and February (before the breeding season). Hunters are required to report every wolf kill immediately by radio, with the quota checked for the whole region every hour. And the cull is supported by the Swedish Environmental Protection Agency – though, of course, a government-funded agency may not be likely to oppose government policy. But at least all the above suggests the Swedes aren't just bloodthirsty hunters, whatever you think of wider issues.
But Sweden is also tackling wildlife conflict issues with foresight, compassion and practical measures. The research station at Grimsφ, deep within the Bergslagen forests, uses radio tracking to learn more about the movement and behaviour of predator populations – including wolf and lynx – to help develop viable plans for their future conservation – while also gaining vital evidence to put before locals who may feel less positive about the presence of such animals in their area. A recent initiative has seen the introduction of special fencing, similar to an electric fence, which has proved extremely effective in reducing livestock predation - and reducing anger from farmers.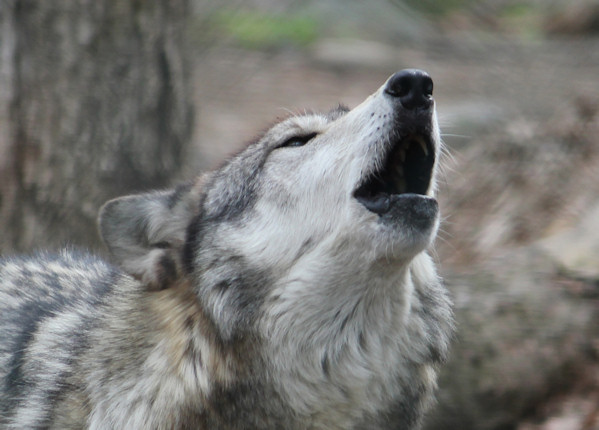 What you can do:
Support tourist initiatives revolving around enjoying seeing wolves in the wild.