Best time to visit Sweden

There's a season for everything in Sweden, whether you want ice and aurora or sylvan summer frolics.

Winter and summer both count as the best time to visit Sweden! January and February offer winter wonders: stalking wolves and aurora in the north plus Sami festivals; skating frozen lakes in the south. June to August brings long warm sunny days for exploring islands and lakes, or scoffing seafood in ravishing coastal villages. October offers autumn colour and a dramatic thinning of crowds, while December is a season of celebratory hot spiced wine and cosy candle-lit interiors.
The further north you travel in Sweden, around Lulea, then the colder itís going to get with snow falling and freezing temperatures expected throughout January and February and into March. The winter can be the best time to go to Sweden if youíre hoping to catch a glimpse of the Northern Lights over Swedish Lapland or follow wolf prints across snow covered tracks. Itís still relatively cold in April, even down south, but clear blue sky days and warm togs more than make up for the odd flurry of snow or chilly evening temperatures. May signals the start of the summer both for the north and south of the country and is the best time to go to Sweden for outdoor lovers looking for peaceful lakesides and uncrowded forest trails. June, July and August are also ideal times to visit in terms of temperature but you will find more crowds as well as a fair few mozzies around the lakes and birch forests, particularly in the lowlands of the north. Temperatures are starting to dip in September and October especially at night and on higher ground; and as Sweden enters November and December itís time to wrap up warm as the first snow showers start to return in earnest.
Stockholm, Sweden Weather Chart
What happens when in Sweden
Marcus Eldh from our supplier Wild Sweden offers two contrasting suggestions for the best time to visit Sweden: "The warm season is May to September when the weather is easygoing and there is plenty of light with long sun hours. To experience snowy landscapes, Northern Lights and Sami culture, I would go in "Spring-Winter", which is basically February-April when the light has returned to Sapmi (Lapland)."
Our top trip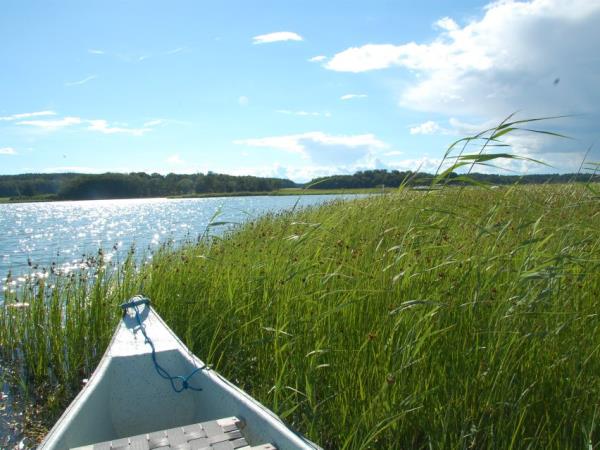 Multi-activity tour in Stockholm's picturesque countryside
From SKr10795 to SKr11145 7 days ex flights
Small group travel:
2024: 19 May, 26 May, 31 May, 7 Jun, 14 Jun, 21 Jun, 28 Jun, 5 Jul, 9 Jul, 16 Jul, 23 Jul, 30 Jul, 6 Aug, 9 Aug, 16 Aug, 23 Aug, 30 Aug, 8 Sep, 15 Sep, 22 Sep
If you'd like to chat about Sweden or need help finding a holiday to suit you we're very happy to help.

Festivals & events in Sweden
The first Friday after June 21 sees the erecting of giant maypoles (an old fertility symbol) for Midsummer - Sweden's biggest excuse for carousing, fuelled by beer and aquavit. Mass consumption of pickled herring with potatoes and sour cream lessens the next day national hangover. Note many museums and tourist facilities close for the day.