Travelling in Tobago with kids
---
What does Responsible Travel recommend?
Driving distances are short and beaches abundant, as are the swimming pools, fresh, child-friendly food (hot sauce optional!) and well-equipped accommodation, with many self-catering options. But safe doesn't equate dull: Tobago's activities are as vibrant as its reefs, with kayaking, stand up paddle boarding and snorkelling delighting water babies, and cycling, horse riding and zip lining providing some land-based adventure.

The island is also more wallet-friendly than elsewhere in the Caribbean – drink to that by treating yourself and your kids to another cheeky virgin piña colada.
Activities for families in Tobago
---
What to do with little ones
If windsurfing, kite surfing and scuba diving all sound a bit too adventurous; stand up paddle boarding may be just the thing for older kids to get a feel for the water all on their own. The warm, calm waters are ideal for beginners, and experienced instructors ensure little (and not so little) learners have plenty of fun as well as picking up the paddling technique.
The excellent
Being with Horses
has no age limit on their excellent
horseback riding tours
. Many riders have never been on a horse before, and the guides offer full instruction before each ride. Riding through Buccoo village, past the mangroves and along the beach, tours culminate with a thrilling immersion in the sea. Definitely one for the family album!
Kids will get their beach fill on Tobago – from the busy beaches of the southwest with restaurants, bars, picnic tables and huts to shelter from the sun, to the secluded bays further north and west. It's not all about building sandcastles; they can snorkel close to the shoreline, search for washed up coral and shells and meet the local fishermen.
Travelling in Tobago with kids
---
responsibletravel.com asks the experts

Mia Persad-Douglas, from Footprints Eco Resort & Spa, shares her advice on travelling in Tobago with kids:
"My kids loved growing up here. It's a children's paradise. There are so many things that kids can do. If they're quite young then the beaches are tremendous fun – but then there's a company that does zip lining, there's boat tours in Buccoo, there's Being with Horses which does horseriding. The horses love interacting with the kids so they can groom them and that kind of thing. That's a great, kid-friendly activity."
Tanya Clovis, from SOS Tobago, advises parents who want to take their kids on a sea turtle tour: "You might want to bring children, which is great, but bear in mind that if they are very young, there might not be as much to see on a night with no moon as might be satisfying for them. If we are lucky, there may a turtle nesting early in the morning or early evening, which is a different experience. A few times every season, however, we do have a sunset release of the hatchlings. So if you have children and you are here in late June, July or August, it's worth putting your name on a call out list so that we can call you."
Gillian Howe, from our supplier Geodyssey, shares her tips on travelling in Tobago with kids: "Tobago really is excellent for a family holiday with children. There's a good range of resorts, a reasonable choice of villa properties, and some very nice small hotels here and there. The leeward side of the island has the calmest seas. Look for beaches with lifeguards, and ask their advice before venturing beyond a paddle. And remember to take plenty of high factor suntan cream!"
Responsible Travel would like to thank Visit Tobago for their sponsorship of this guide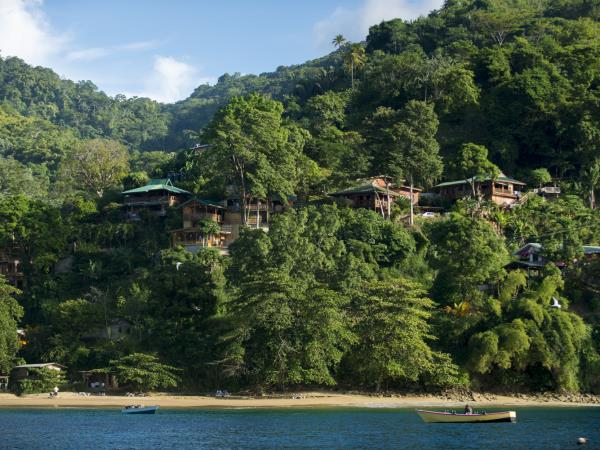 17 beautiful accommodations in unique eco resort
From
£95
per accommodation per night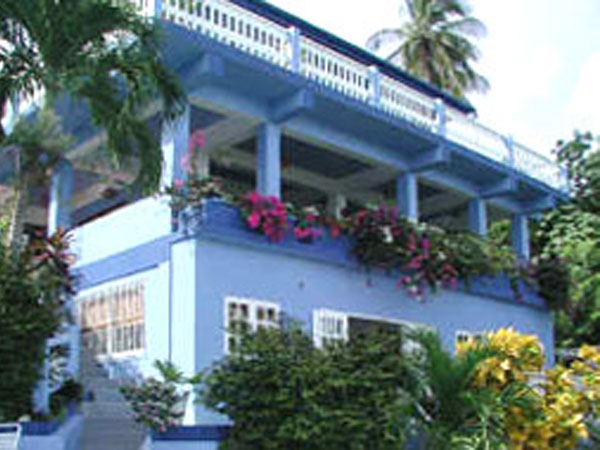 Holiday apartments overlooking the beautiful Stonehaven Bay
From
US $110
per accommodation per night