Things to see & do in
the National Parks
The American National Park system was created with the aim of protecting some of the country's most beautiful and unique landscapes, including travertine terraces and vast glaciers, volcanoes and steaming geysers, as well as the culture and wildlife found within their boundaries. The USA has 60 parks in total, with Yellowstone, which was the world's first national park, created in 1872, and together they receive around 330 million visitors every year. If you ever wondered why so many Americans don't have passports, their park system might be the reason.

These cherished landscapes were not simply 'gifted' to the American people by a benevolent government, in many cases they were taken from indigenous people such as American Indians or Native Hawaiians, often violently, with tribal ownership ignored or invalidated. A total of 26 Native American tribes lived on the land that now makes up Yellowstone National Park and still consider it sacred. Today's park system emphasises the historical links between the lands and indigenous communities, and aims to preserve them through educating and involving visitors. Park rangers, in particular, are invaluable sources of information on this subject as well as wildlife, hiking routes and safety.
Small group tours are an excellent way to explore America's national parks. Some parks are located within a few hours of each other, so itineraries will often feature three or more over a couple of weeks. Travelling as part of a guided small group means that all the logistics are handled for you, especially the driving (there tends to be a lot of driving involved), while also reducing the overall number of vehicles on the roads. Accommodations might be located just outside park gates for easy access, but there are also tours that involve camping inside the parks, on established campsites, which is just as fun as it is economical. Once at each park you will usually be left to your own devices – tour leaders will not be qualified to lead you on long treks – but you won't struggle to find things to do.
Between them, the
national parks of America
have many thousands of kilometres of scenic trails for hiking and mountain biking; rivers, lakes and coastline for kayaking and rafting; and plenty of indigenous legends and architectural heritage to explore. And then there is the wildlife: bears, wolves, elk, moose, bald eagles, whales and alligator – who says epic safaris are limited to Africa? And given that on small group tours you'll spend at least a full day at each park, you can be sure of having enough time to visit all the must-see locations.
Bryce Canyon National Park
Along with nearby Zion, Bryce Canyon in southern Utah contains some of the country's most striking scenery: natural amphitheatres of sandstone spires (hoodoos) that glow pink and orange. Walking trails between the spires allow for spectacular auditory and visual experiences, but for the full effect, visit at either sunrise or sunset.
Denali National Park
Centred on Mount Denali, the highest peak in North America, Denali National Park comprises 24,000sq km of Alaskan wilderness where herds of caribou and moose are stalked by wolves, and both grizzly and black bears roam. There is only road through the park, with tour buses the standard mode of transport. Hiking here has the capacity to overwhelm.
Grand Canyon National Park
It doesn't matter how many times you've seen it, whether in person or in photos, the scale of the Grand Canyon will transfix you. Hiking trails around the rim (crowded) or down into the canyon itself (less busy but heavygoing in places) are the best way to take it in, but you can also admire the 1.6km deep and 29km canyon from the Skywalk, from the air, by scenic flight, or from the water on a rafting trip along the Colorado River.
Our top trip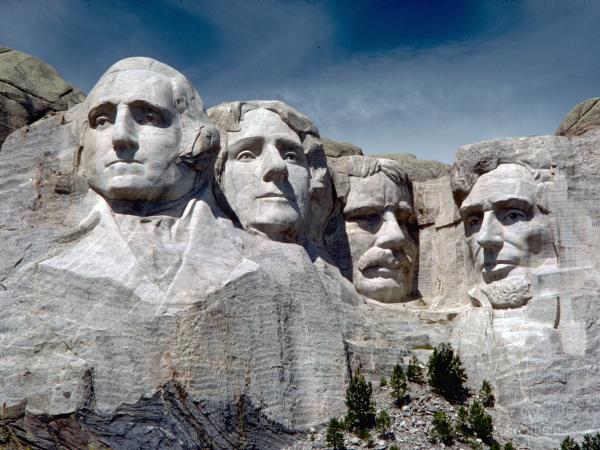 Explore the United States fantastic National Parks.
From
£6500
24 days
inc UK flights
Tailor made:
This trip can be tailor made throughout the year to suit your requirements
If you'd like to chat about USA or need help finding a holiday to suit you we're very happy to help.

Grand Teton National Park
Not content with Yellowstone, Wyoming is also home to the mountainous Grand Teton National Park, and offers exquisite terrain for hikers. Once fertile ground for trappers, this really is paradise for lovers of the great outdoors, open four seasons, with spring a particular highlight when great herds of elk, moose and bison begin their migration.
Kenai Fjords National Park
Sculpted over thousands of years by vast glaciers, Alaska's Kenai Fjords National Park is remote enough that it sees few international visitors. For the intrepid souls that do make it here, a true wilderness awaits, where you can watch from sea kayaks as great hunks of ice calve off glaciers, spot humpback and killer whales, bears, moose and seals while the national bird, the bald eagle, flies overhead.
Volcanoes National Park
Now largely reopened to hikers following the eruptions of 2018, Hawaii's Volcanoes National Park is a primordial landscape shaped dramatically by powerful natural forces. You can walk through lava tunnels and rainforest, sip wines made in the incredibly fertile soil, view ancient petroglyphs, learn about the fascinating and dangerous science of volcanology and watch as a vast lake of lava glows against the night sky.
Yellowstone National Park
America's first national park, and definitely among its best loved, Yellowstone is one of the most thermally active places in the world, with over 500 geysers including the iconic Old Faithful.
Yellowstone
is set within a gigantic active volcano that harbours enormous quantities of wildlife from bears to bison and wolves.
Winter wolf-watching holidays in Yellowstone
focus on the Lamar Valley – known as America's answer to the Serengeti.
Yosemite National Park
With its green forests perfect for camping and trekking, ancient giant sequoias and the jaw-dropping Tunnel View through which you can admire Bridalveil Fall as well as El Capitan and Half Dome, Yosemite is among America's greatest national parks. Legendary hiking routes include the Mist Trail which leads you past the Emerald Pool to the tumbling Nevada Falls. Keep your eyes on the roadsides for wildlife, including bears.