Trending, a fad, sexist (groan) – women only holidays have been called plenty of things. And they're all way off-mark. We'd go more down the lines of enlightening. Empowering. Loads of fun. Because a lot of these holidays are what we at Responsible Travel love: pioneering trips with purpose. They introduce you to women – from Moroccan tour guides and Mongolian eagle hunters to Iranian yoga teachers and Portuguese farmers – who'll show you a little of their world, a world which is often only open to other women.

Stereotype-smashing, barrier-breaking, cliché-challenging – women only holidays bring together female travellers from worlds apart.

On holidays to the Middle East you'll meet people and see places that, due to cultural and religious norms, are completely inaccessible to men – women only beach resorts by the Dead Sea, for instance. The freewheeling female Bedouin desert dancers. Beauty parlours in Shiraz, where women can choose to shuck their headscarves. Then there are the wellness holidays in Europe, where discussing women's health isn't a taboo. These holidays are usually small group tours, so you'll be travelling with fellow fans of slow, immersive travel. Read our women only holidays travel guide to find out more.
Women only holidays are...
more than just a trend.
Women only holidays aren't...
anything to do with 'safety in numbers'.
Why go on a women only holiday?
We all know that travel is a vehicle for creating connections, empathy and tolerance. It's the ultimate myth debunker – which is especially important now, when many Western visions of Middle East are practically a caricature. Spend five minutes in Iran, and any assumptions you have about the women who live here will go up in smoke.

Many of the activities – especially on Middle Eastern tours – are only accessible to women. Culturally, it's just not possible for men to enter women's spaces or talk to an unaccompanied woman. For instance, there's no way a group with men in it would be allowed to sit down and break bread with Bedouin women, so it's a real privilege to have the chance to meet women who might not otherwise get a voice.

We know these trips are about avoiding clichés... but it's all pretty inspirational, to be honest. You'll get the chance to chat with Iranian business owners and some of the first female guides in Morocco. Women who have packed in their nine to five and set up a wellness retreat designed to improve others' lives. These are women who have worked hard to get where they are, inching back the boundaries imposed on them by cultural expectations.
It's a challenge to other travel companies to get in on the act. When tour operators say 'women only holidays', many really mean it – most of the guides are female, too. This wouldn't have been possible a decade ago, in destinations where women faced too many barriers to getting independent employment. The more demand there is for female guides, the more jobs will be created – it's as simple as that. And, of course, a great female guide is your bridge between you and the sometimes closed communities you'll come across.
On that theme, you're investing in women. By supporting
female-run businesses
and tour guides, you're empowering women who might otherwise struggle to find long-term employment in an environment where they're expected to take on more traditional roles in the household.
These holidays are honest. You'll get a firsthand look at the challenges often swept under the rug (or simply not recognised) by male tour guides. This isn't sugar-coated tourist board speak. You'll be with women who will share the country they love with frank enthusiasm – and often frank criticism.
Our top Women only Holiday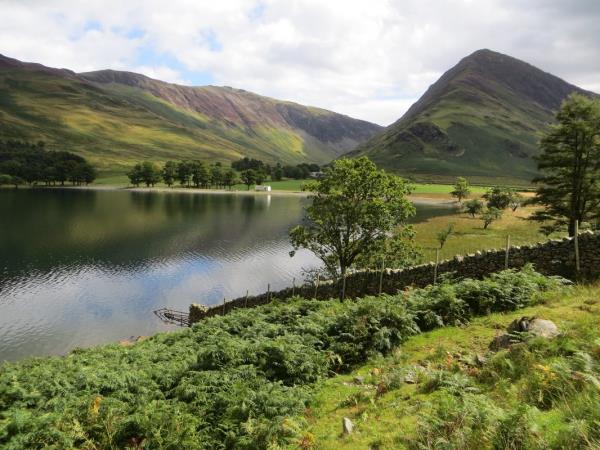 A multi-activity, female only week with walks in the Lakes
From
£1065
8 days
ex flights
Small group travel:
2023: 10 Jun, 30 Sep
If you'd like to chat about Women only or need help finding a holiday to suit you we're very happy to help.

In an ideal world, all travellers would have the privilege of being invited to cook with Jordanian sisters or singing with Berber women. But realistically, it's just not socially responsible to impose men into spaces traditionally reserved for women. And the beauty of women only holidays is that they're immersive; you don't watch and learn from afar.

In the Middle East, there are many instances where women would have to modify their behaviour – or even leave the room – in the presence of a male visitor. Women only holidays offer the best chance of getting a complete understanding of the lives of little-heard women, while respecting often conservative, traditional values.
Some of these trips have been created after feedback from travellers, who felt that mixed gender groups were a barrier to talking to women. In countries where men can't be alone with women, interaction is limited from the get-go. The women only parks and beaches in Iran and Jordan, for example, were created as a space for women to jog and sunbathe without having to cover up, as demanded by the country's interpretation of Islamic law.
Other women only holidays focus on women's health. It's a safe space where women can freely share information and stories without fear of judgement.
I'm transgender. Can I travel?
The tour operators we work with offer trips that are as inclusive as possible. It's worth noting, however, that some women only holidays are in countries with discriminatory local laws. Some countries recognise transgender and non-binary identities; others have regressive laws that don't. These trips do their best within the social constraints imposed on them, while providing insight into local customs.
Read our
LGBTQ+ travel guide
to help you understand if you might face any kind of discrimination while travelling. We can also put you in contact with our partners who run these trips, who'll be able to discuss any questions or concerns you have.